October 24, 2017
The first Levi's® flagship store in Japan opened to great fanfare this month in Osaka. The destination store, located in Shinsaibashi, is in the midst of niche fashion boutiques and vintage stores, and mere steps away from high-end malls and luxury brand stores. The epicenter of youth culture in the city of 19 million inhabitants, the locale is fittingly known as 'Amerikamura' which translates as 'American Village.'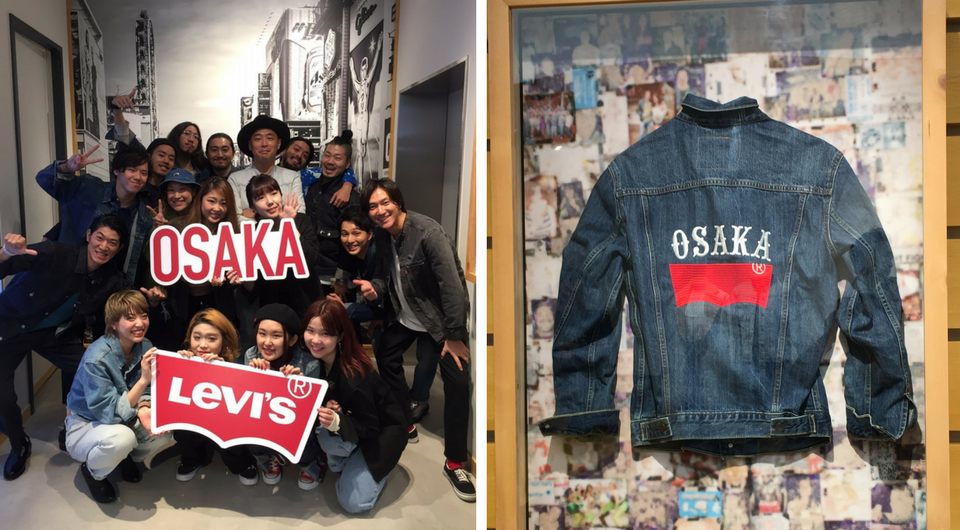 Inside the two-level store, fans will find an all Levi's® line-up, including iconic favorites like 501® jeans and classic Trucker jackets, as well as Levi's® Vintage Clothing and our Made & Crafted® line.  For the edgier crowd, Commuter™, Levi's® Skateboarding and LINE 8 have generous-sized areas to showcase those collections. From tops to bottoms, outerwear to accessories, the new location showcases Levi's® as the true lifestyle brand it is.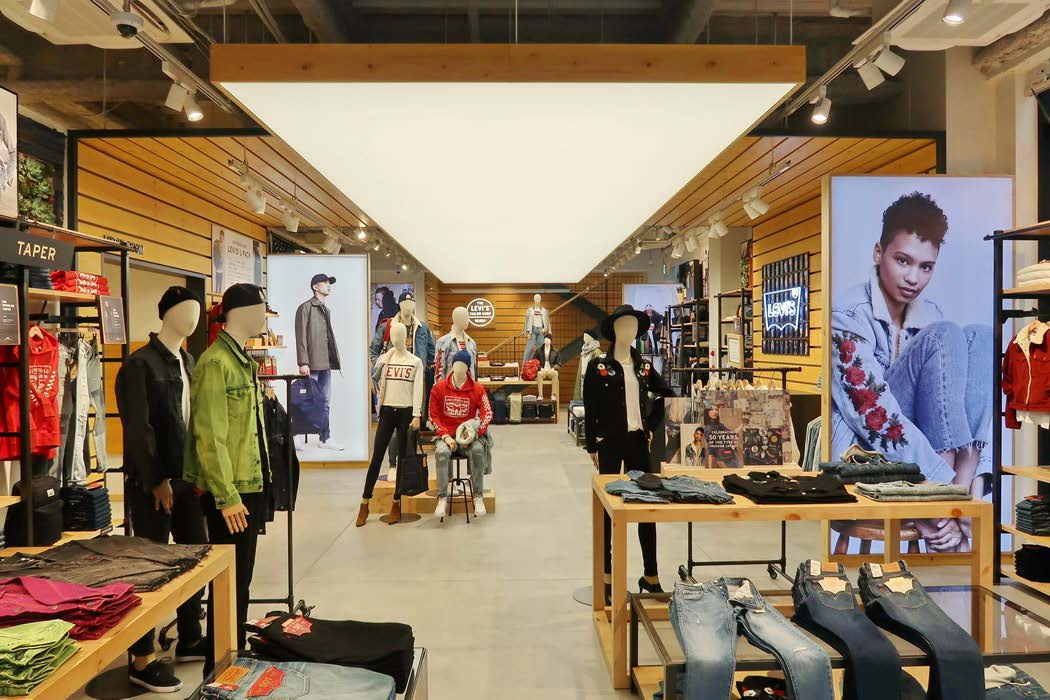 White walls, polished concrete floors, the use of pine coupled with higher ceilings and an open storefront reflect the DNA of being an authentic American jeans brand. It is also officially one of Asia's largest Levi's® stores.
The all-important fitting rooms have been created and designed for a pleasing consumer shopping experience, and allows enough space to try on our products with comfort. They're bigger and better lit than ever before, and they feature three-way mirrors to allow consumers to see fits from all angles. And even those who accompany the shopper are not forgotten, with a lounge area placed at the entrance of the fitting room to provide a comfortable space to wait.
And no flagship store would be complete without a Tailor Shop, where the full-time tailor has the space to assist and discuss customization according to consumers' wants and needs — just one more way to nurture one's authentic self-expression.
Thanks for having us, Osaka!