August 21, 2017
A little bit Wild West, a little bit rock 'n' roll. That's the vibe behind a brand new capsule collection, born from a creative partnership between Levi's® and Macy's, that drops today in stores and on macys.com.
The collection represents a whole new frontier for Levi's® – think playful fringe, shiny studs and expressive appliques. The Levi's® team started with the heritage and authenticity that are its hallmark, and worked with Durand Guion, Macy's Group Vice President and Fashion Director, to incorporate current trends toward customization and self-expression. The result is an elevated collection that is designed to stand out.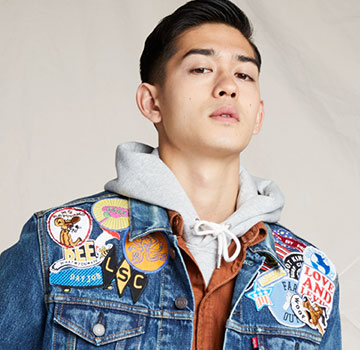 "People are used to our great finishing and fits. What they're not used to seeing is novelty from Levi's®," said Kiera Ganann, Vice President of omni-channel merchandising at Levi Strauss & Co. "Novelty is having a moment, through embellishment, embroidery or patches. Overall the trend of customization and personalization is very exciting, especially in the denim zone."
The collection covers men's, women's, children's and accessories (including DIY pin and patch sets) and is available in up to 300 Macy's stores. To help with the personalization push, Levi's® is even placing a pop-up Tailor Shop right within Macy's Herald Square flagship store in New York City for 30 days.
"Levi's® has had a longstanding relationship with Macy's, so we wanted to make this collection really special, fun and something quintessentially Levi's®," said Jonathan Cheung, Head of Global Design at Levi Strauss & Co and mastermind behind the collection.
The limited-edition Pinnacle Trucker Jacket in Stud Muffin is one of the more striking pieces. Weighing 14 pounds and decked with thousands of shiny dome studs, it's the centerpiece of the collection.
"The trucker is absolutely my favorite," Kiera said. "It's beautifully executed — a true equity piece."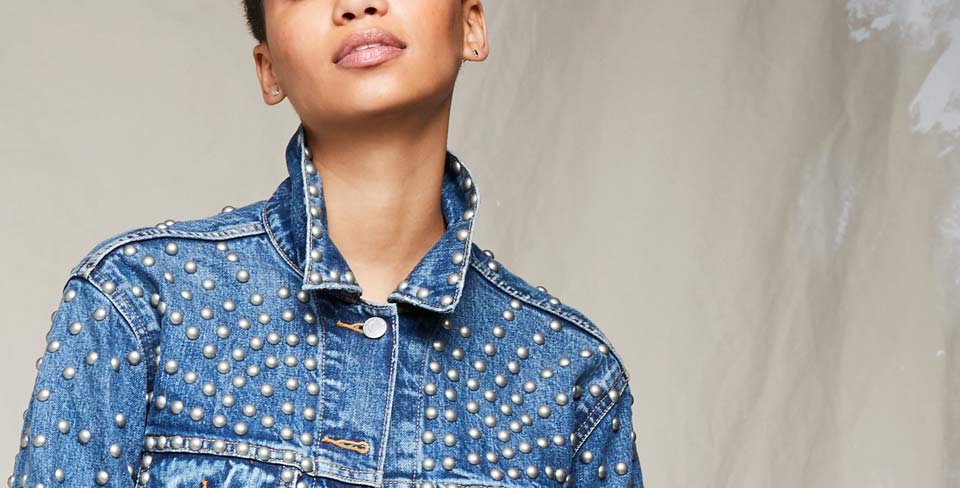 Another of Kiera's favorites is the Cali Western fringe shirt. "The way it comes to life in person is beautiful. We took a nod from the Wild West and added boho trim that moves with each stride. It's amazing!"
The partnership is a win-win for both Levi's® and Macy's.
"This limited-edition capsule collection truly epitomizes what two great brands can create together," Durand said.