April 14, 2017
Entranced by the ingenuity emanating out of what was then the hub of creative collectives, Linda Garth decided to take to the road much in the way many of those of the era did.
"I stuck my thumb out and hitchhiked from Wisconsin," she recalled. The year? 1966. "The creativity was key to everything."
She ended up in San Francisco's Haight Ashbury, the nexus of the scene that would begat the "Summer of Love."
Linda, who remained in the Haight through 1969, revisited those cherished days via the newest exhibit at San Francisco's de Young Museum, the Summer of Love Experience: Art, Fashion, and Rock & Roll.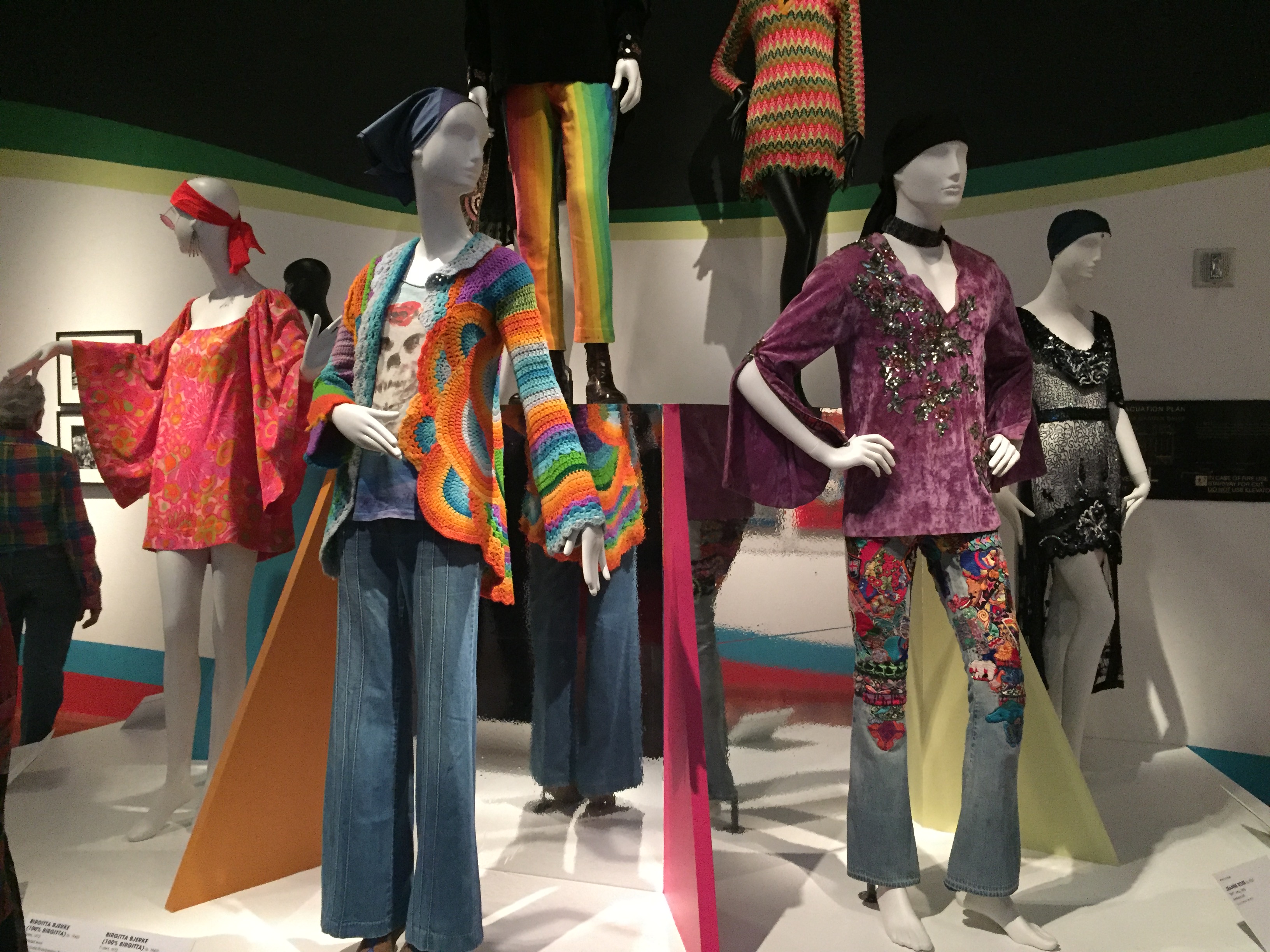 The exhibit offers cultural touchstones by way of iconic rock posters, photographs, interactive music and light shows, costumes and textiles, ephemera, and avant-garde films. And no such exhibit is complete without the American dress staple of the time – Levi's®.
As much a basic as it was a starting point for an outfit, Levi's® were being worn and used in myriad ways by the counterculture – just one more opportunity to express one's individuality.
"When you look at the pieces chosen for the exhibit, there are so many permutations of how people were personalizing their denim. And I think that's really wonderful," said Jill D'Alessandro, Curator of Costume and Textile Arts for the Fine Arts Museums of San Francisco. She co-curated the de Young show. "You look at what Luna Moth Robbins did by turning a pair of jeans into a skirt, and you have Love, Melody, who was a formally trained designer and doing this incredible reconstructed clothing. We call this upcycling now, but they we're doing it before anyone."
As the exhibit explains, by the late 1960s, the all-American blue jean had become the ubiquitous look for the counterculture, and Levi's® were at the forefront.
"When I started, all I did was wear Levi's jeans," said Melody, who worked exclusively with Levi's® denim. She previewed the exhibit last week. "It is the strongest, best denim in the world."
In addition to several Love, Melody designs, other Levi's® pieces featured throughout the exhibit include various altered 501® jeans, and submissions from the 1973 Levi's® Denim Art Contest. That includes a particularly colorful pair of hand-painted white denim jeans from Dug Miles, replete with applied coix seeds, glass beads, leather and patches.
Linda's favorite piece of the show? Her personal Levi's® pantsuit (designed by Love, Melody) enhanced with leather and suede fringe and Swarovski jewels.
"When I see that, I think of how many times I danced in that," she said.  "And how fun it was to swing with all the fringe around me."
The 50th anniversary of the "Summer of Love" is but one milestone anniversary Levi's is affiliated with this year. It also coincides with the 50th anniversary of our 70505 Trucker jacket and 505™ jean. The brand has also partnered with Rolling Stone for a collection commemorating the 50th anniversary of its inception. And Levi's® Vintage Clothing has also launched  its own "Summer of Love" collection.
"The history books categorized the era as a counterpunch to mainstream America. Those who were part of this particular movement were proud to stand apart, but they were trying to move toward something," Jill said. "During this tumultuous time, they were trying to counteract the social and political turmoil with this positive and cheerful message. They didn't call them the 'Love Generation' for nothing."