March 20, 2017
They've gussied up in Gaultier and Gucci and been decked out in Diane Von Furstenberg and DKNY by Donna Karan.
No, it's not Posh and Becks. It's not Kim and Kanye, either. It's, surprisingly, Peanuts comics favorite Snoopy and his fashionista sister, Belle.
In one of the brand's most interesting collaborations, Levi's® outfitted Snoopy and Belle for "Snoopy and Belle in Fashion," an international fashion exhibit that combines the childhood favorite with the world's most covetable couture. Fellow American West style icon, Stetson, created its own set of Snoopy and Belle outfits that will debut alongside the Levi's® interpretation.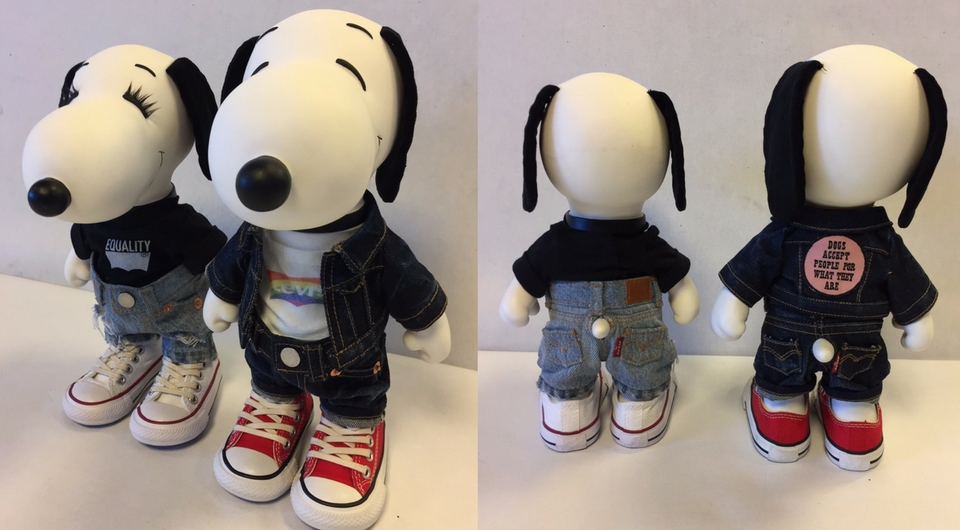 As fans of Charles Schulz's comic strip well know, Snoopy was a master of disguise. After he came to almost-life in 1968 as a stuffed animal, toy-maker Determined Productions also provided a line of outfits to go with him. Sometime later, Snoopy's sister Belle — and a line of her own clothing — made her debut.
Starting in the early 1980s, Determined Productions started contacting some of the biggest fashion names in the world with a simple request: create original, one-of-a-kind designer outfits for two pint-size icons. The unlikely combo proved a collective appeal of the world's most famous beagle and the world's most highly esteemed designers and fashion houses. It was in those early days that Levi's® first collaborated with Snoopy and Belle for a 1984 Olympics-themed design.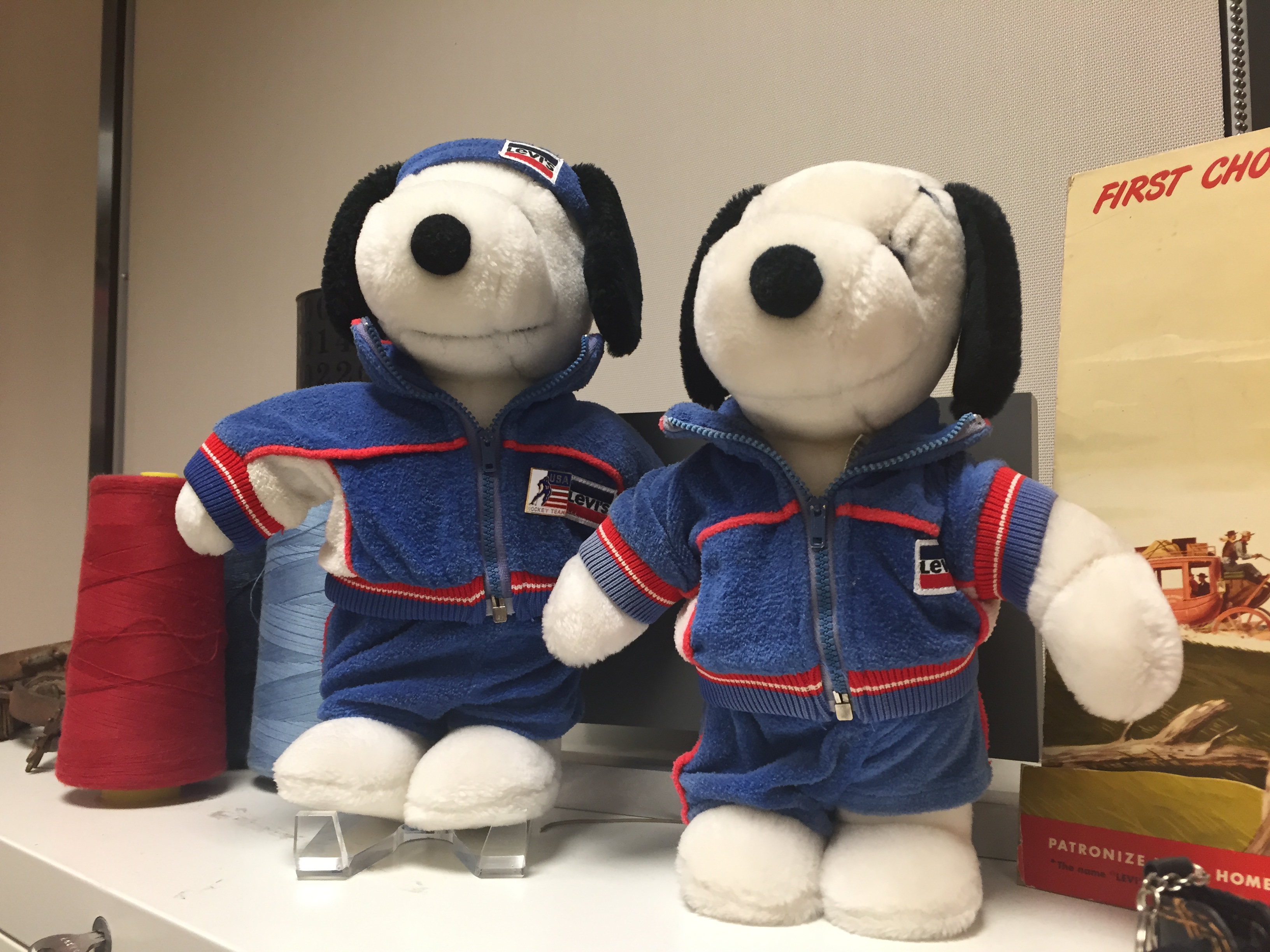 Levi's®' decidedly and appropriately denim-focused look for this year's collaboration was designed in one of the most forward-thinking spaces in the whole company: the Eureka Innovation Lab Tailor Shop in San Francisco. There, expert tailors sewed the pair's tiny denim jackets, jeans and quintessential tees celebrating the company's dedication to equality. The ensembles debut in Denver's Cherry Creek Shopping Center this month.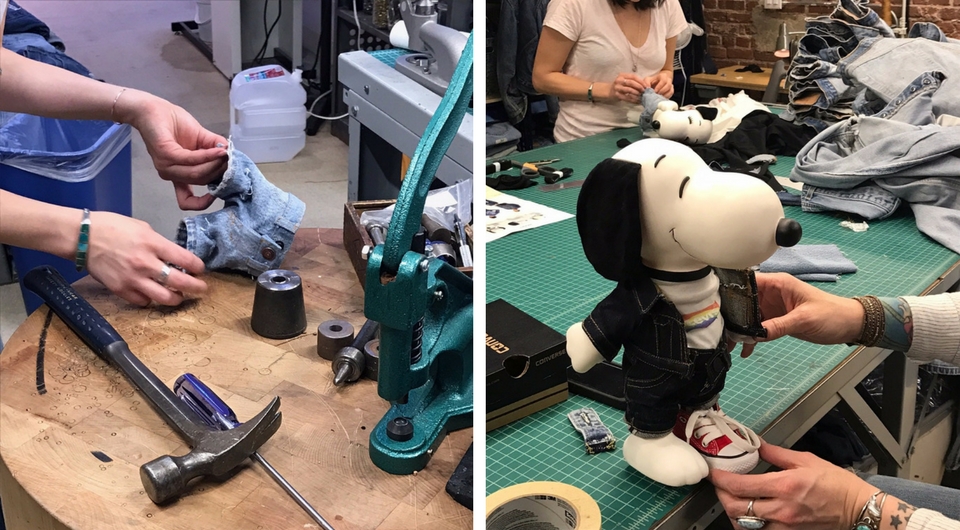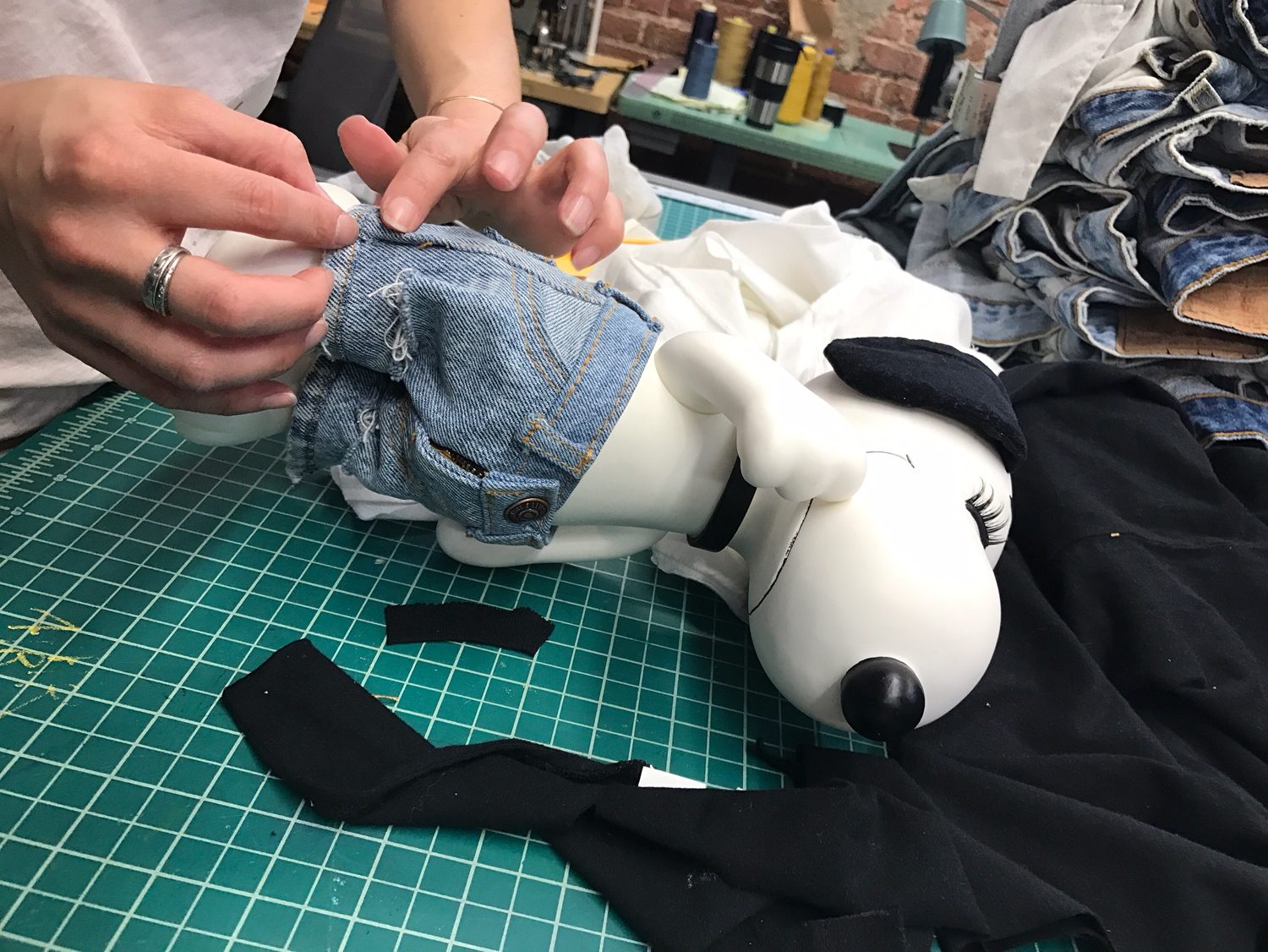 "We love Snoopy. We were inspired by something we found from a 60's peanuts cartoon that said 'Dogs accept people for who they are.' That resonated with our values at Levi's®" said Jonathan Cheung, Levi's® head of design. "With that in mind, Mizue Koda worked with Laura & Rachel at the Tailor Shop to put the outfits together. Like Snoopy, we also accept people for who they are."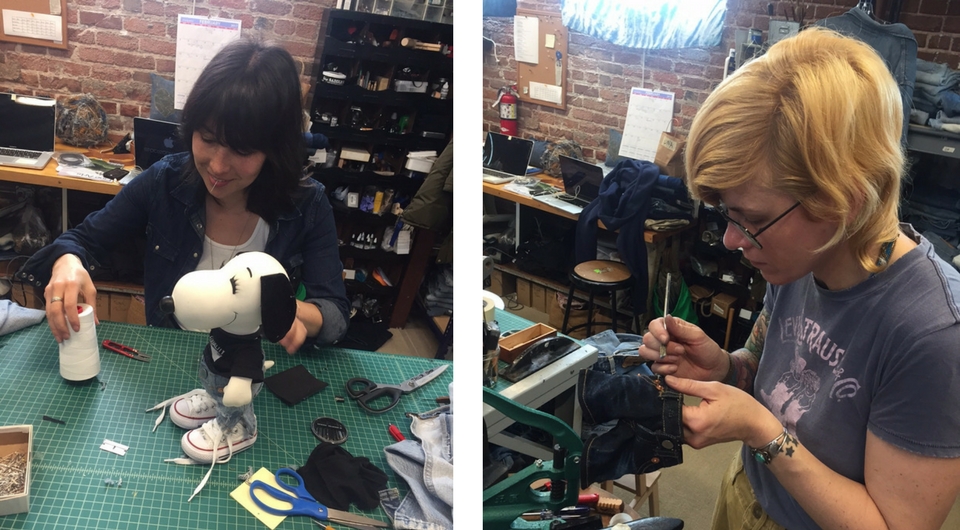 Levi's® is in fashionable company, alongside brands that have designed one-of-a-kind wear for the beloved duo. The list includes, among others, Anna Sui, Betsey Johnson, Kenneth Cole, and Christian Siriano.