March 8, 2017
It may seem like a simple contribution in the larger journey toward gender equality, but Levi's® truly pushed the envelope when it created the first-ever line of jeans for women back in 1934.
Western women had been borrowing their husband's or brother's Levi's® 501® jeans for years when LS&Co. recognized the need for a women's work pant. While the concept of Lady Levi's® was born out of need, it was completely cutting-edge when you consider the fact that women's pants were not accepted as mainstream dress until several decades later.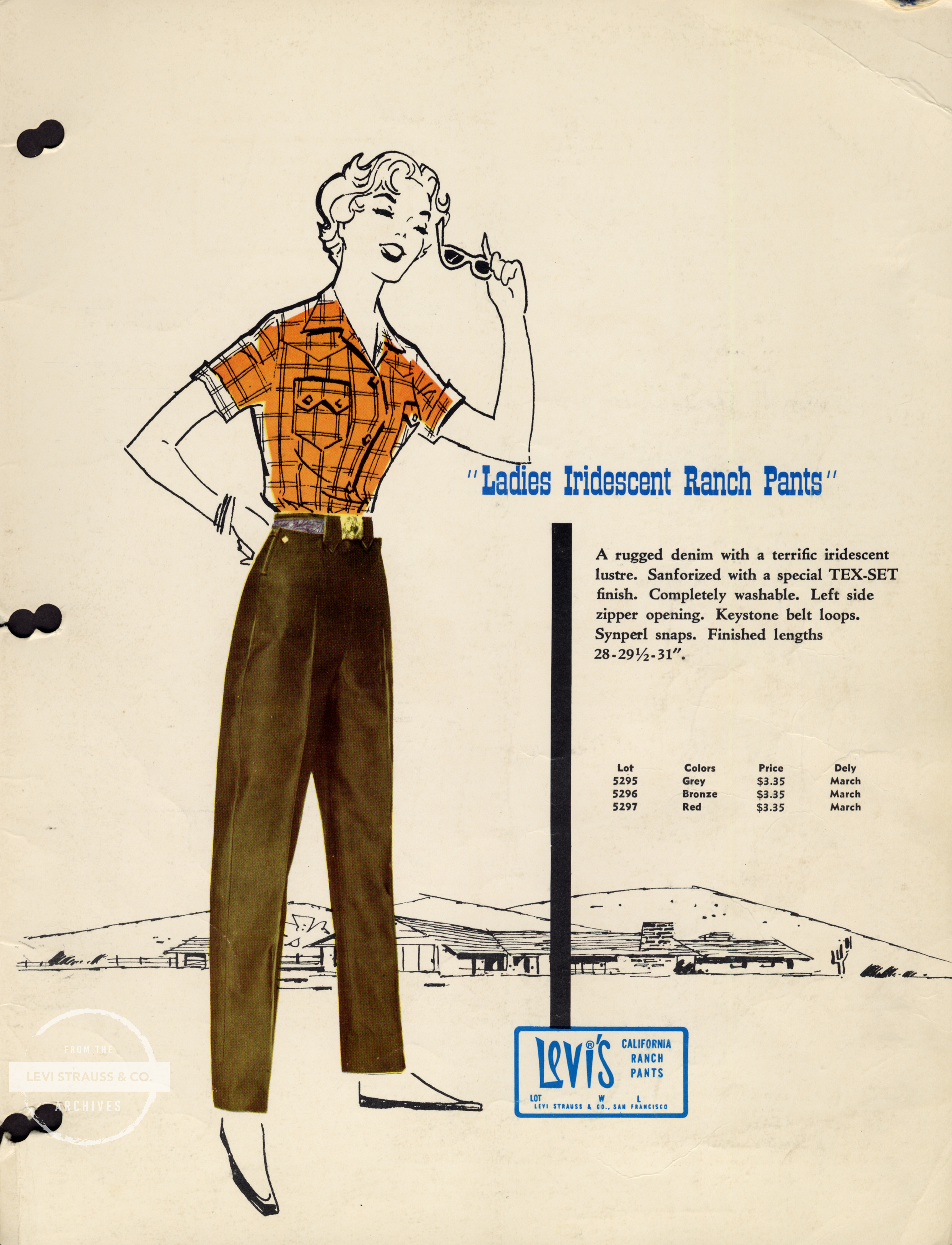 "Women wearing pants — especially denim Levi's® — was considered inappropriate and unacceptable in the 1930s and most of the 1940s with few exceptions," said LS&Co. Historian Tracey Panek. "Independent-minded Western women and others who first donned jeans might even be considered a bit edgy."
Known as Lot 701, Lady Levi's® sent a powerful message early on that Levi Strauss & Co. championed women and their ability to do "men's work." Back in the 1930s, women simply did not wear denim in public. Jeans were for men — laborers, specifically — and class and cultural distinctions were extremely rigid at that point in time. Not only that, Lady Levi's® jeans had a button fly. This was truly subversive; even pants with a front zipper were considered a little daring, but to wear button-fly pants was a way of taking a step away from conformity.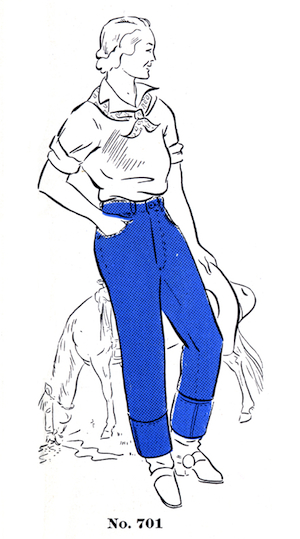 Lady Levi's® became wildly popular during the heyday of dude ranches. While most ranches were in the West, jeans were sold as far away as New York so visitors could outfit themselves before they arrived at the ranch. But make no mistake, the jeans were more than a fashion statement — they were a political one as well.
As we commemorate International Women's Day today — aimed at celebrating the social, economic, cultural and political achievements of women — we're also giving back by offering a 2-for-1 match for any LS&Co. employee who donates to an organization focused on women's health and equality through the end of March. We laud the role Levi's® played in giving women the ability to physically express themselves as they saw (comfortably) fit.