November 25, 2016
In celebration of the brand's 30th Anniversary, we're highlighting some of the most remarkable heritage finds from our Archives. Curated by yours truly, the items are on display in the Atrium at our San Francisco headquarters.
There's no denying the utilitarian, military influence on everyday style—which has gone far beyond aviator sunglasses and bomber jackets.
Dockers® knows this firsthand. As the khaki-pants pioneer, the brand embraces its premier product's rich military roots.
That's why in 1999, Dockers® launched K1, a collection inspired by khakis' longstanding military heritage. Having been worn by U.S. soldiers as far back as 1898, khakis have been outfitting our armed forces for over 100 years. Nearly a century after khakis made their debut on the battlefields, they are still a force to be reckoned with – now, with the modern consumer.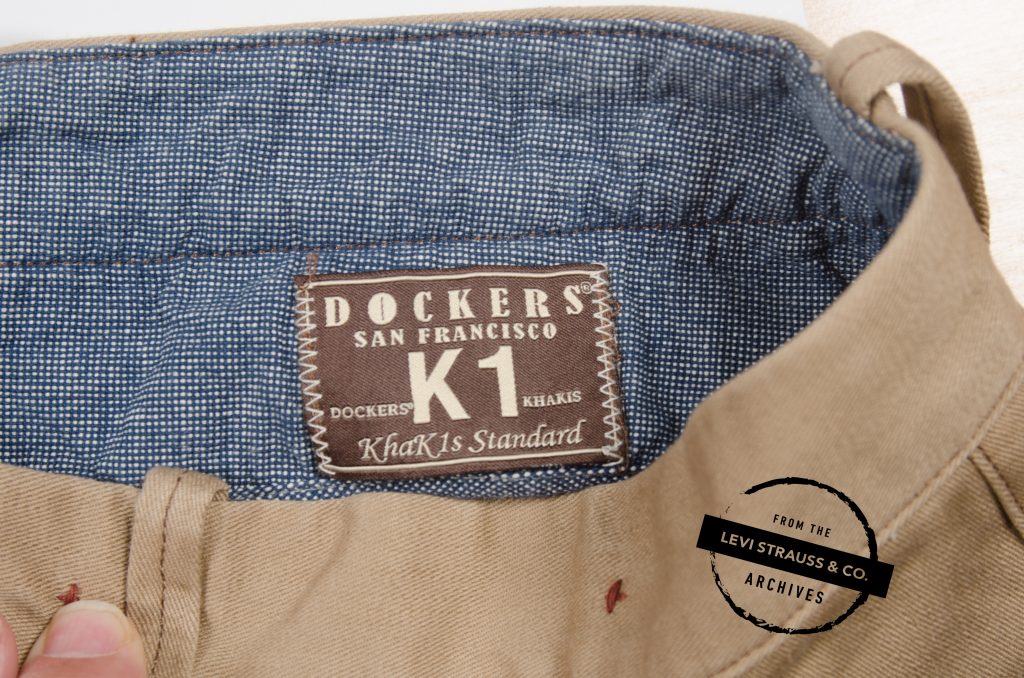 Sure, khaki pants became synonymous with a new era of office wear and Casual Fridays—a phenomenon Dockers® helped ignite—but their military history is the true foundation of this fashion staple.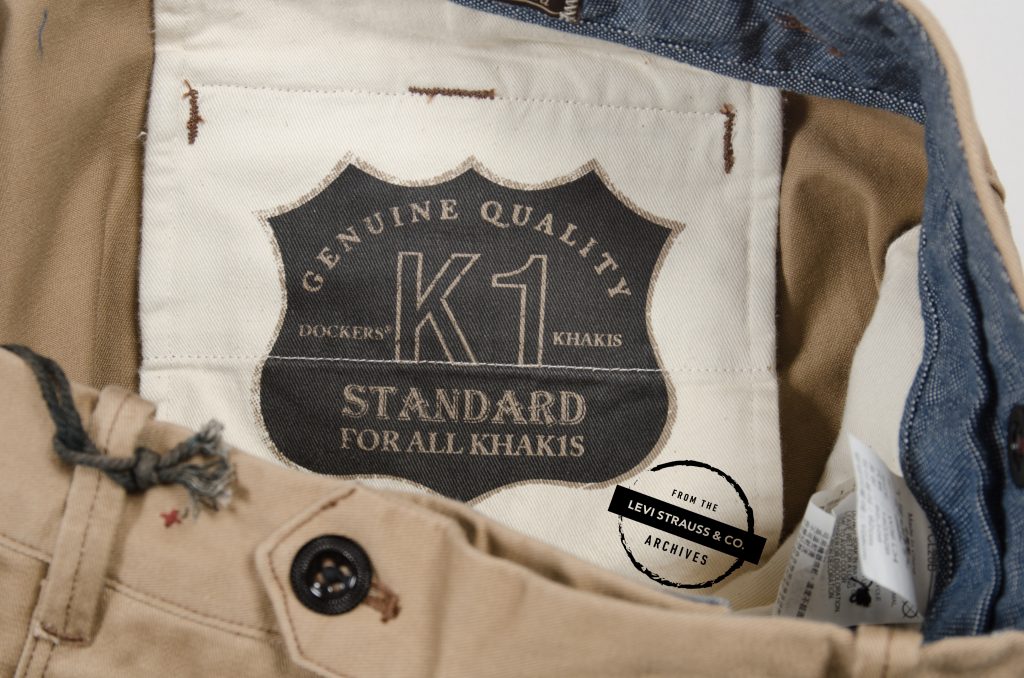 Sold in specialty stores around the world, the K1 collection throws back to garments most sought after by the U.S. Army—clothing made of comfortable, high-quality cotton fabric that was durable and did not fade.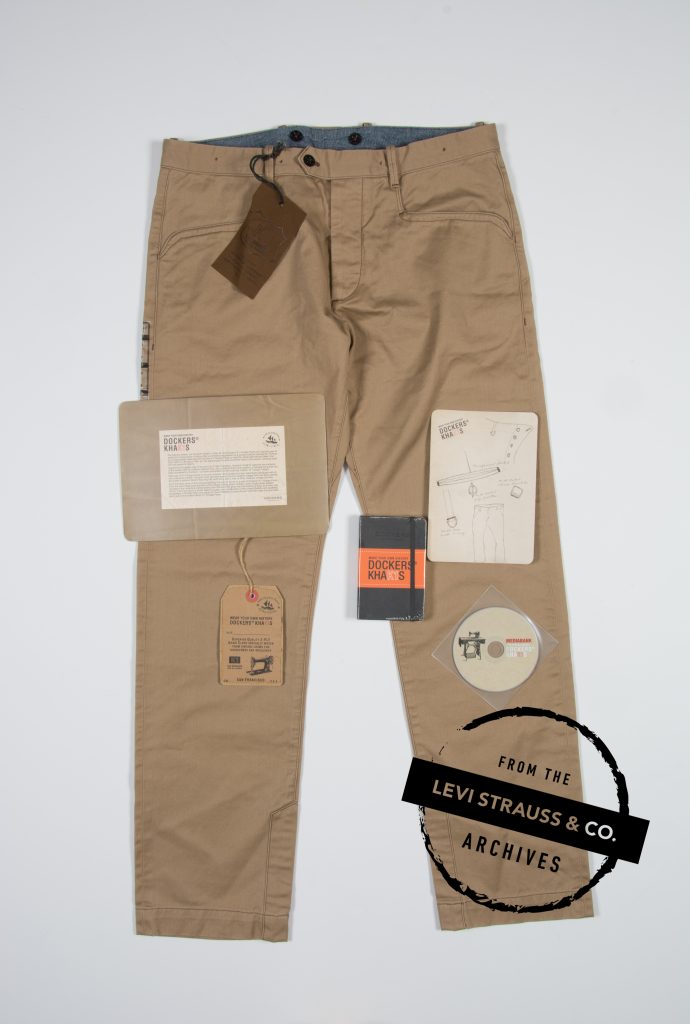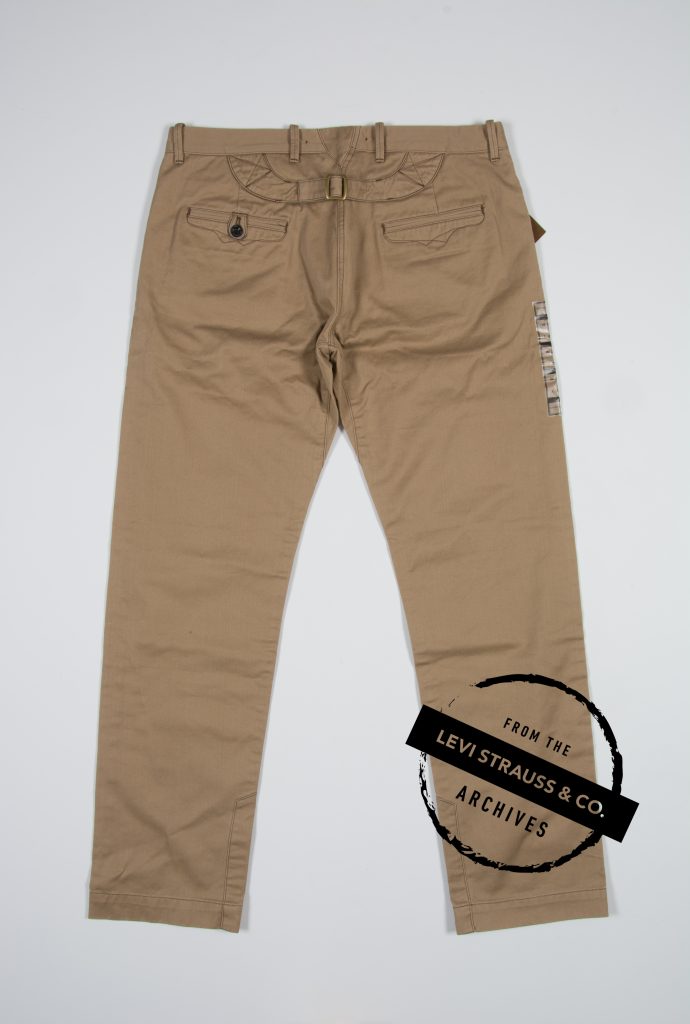 Today, those same attributes are still what makes Dockers® khakis a trusted staple for quality-seeking, fashion-conscious guys around the globe.
ABOUT THE AUTHOR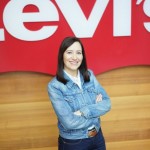 Tracey Panek is the Historian for Levi Strauss & Co. where she manages the day-to-day workings of the Levi Strauss & Co. Archives as a key corporate asset, answering historical questions, assisting designers, brand managers, executives and other employees whose work requires historical materials in the Archives.
Prior to joining LS&Co., Tracey spent 14 years as Historian and Archivist at AAA Northern California, Nevada & Utah where she managed a corporate history program for the 100+ year old company. She began her corporate history career at AirTouch Communications—today Verizon and Vodafone—a San Francisco based company that launched cellular service at the Los Angeles Olympics in 1984.
Like this story?
Sign up for the Unzipped newsletter to get the best of the Unzipped blog — company news and views, employee profiles, innovation and sustainability stories, behind-the-scenes and Archives highlights — sent straight to your inbox weekly. Also, be sure to follow @TraceyPanek on Twitter for exclusive vintage photos, historical tidbits and more!