September 29, 2016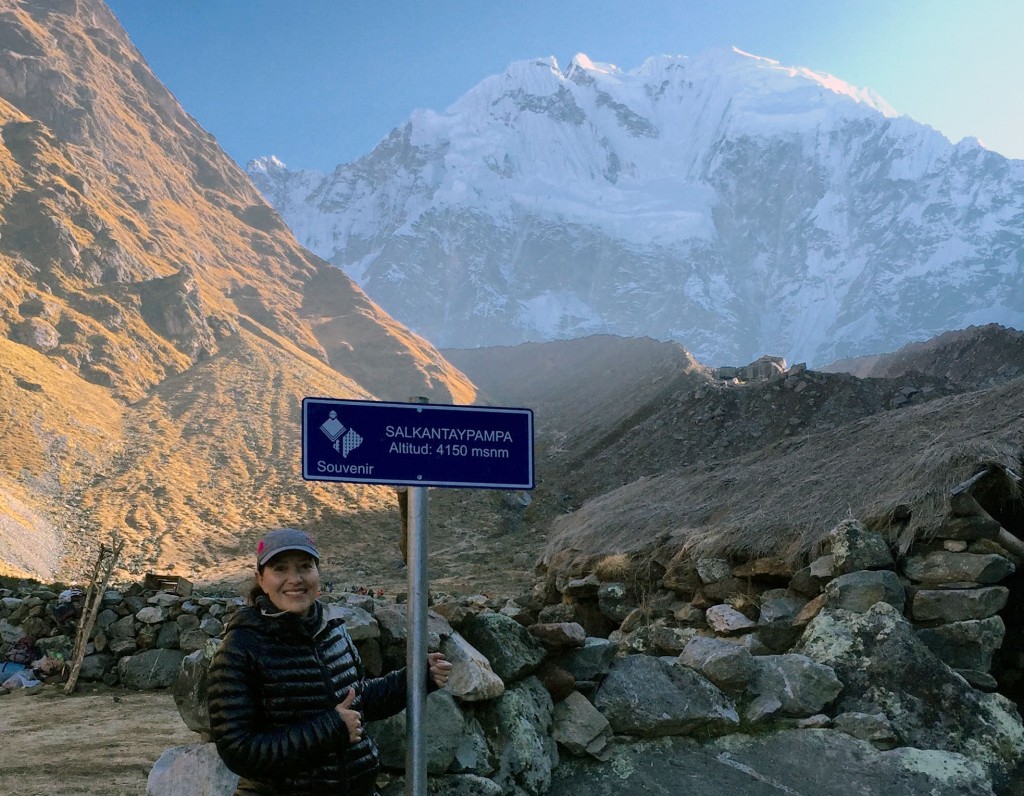 This summer I challenged myself to trek Salkantay, the 'Savage,' to the legendary Incan city of Machu Picchu. It was my first time in South America, and I was amazed by the culture, the variety of indigenous foods — from quinoa to potatoes — and the ancient Incan history, which has ties to indigo.
Stepping off the plane in Cusco, set at 11,152 feet, I was struck by the thin air and the vibrant colors. Perhaps these heights make colors appear richer. I spotted striped fabrics, rugs and women wearing deep red jackets and hats. Even Cusco's flag is a rainbow of colors.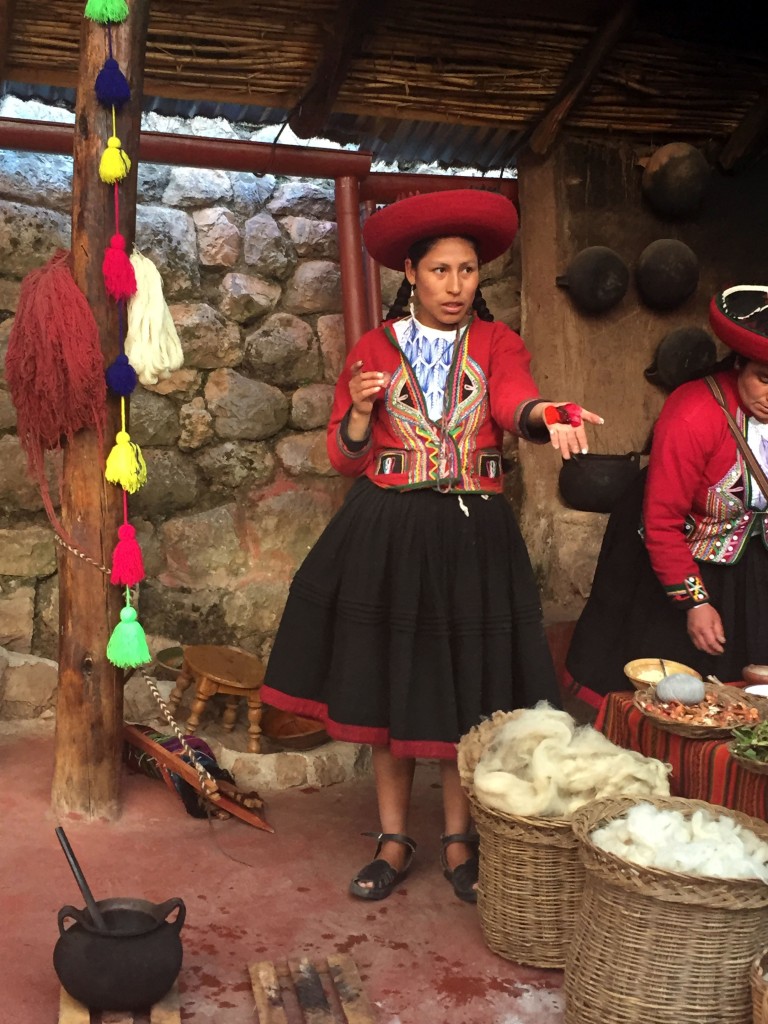 Peruvians are masters of color and dye. I got a glimpse of this skill visiting the Sacred Valley, where two Peruvian women were dyeing alpaca wool. Just like LS&Co. used natural indigo in its oldest waist overalls, Peruvians also use plant extracts to create dye. One woman removed a waxy white substance off a cactus, ground it and mixed it with water to create a bright red dye, cochineal, that she rubbed onto the palm of her hand.
For centuries, these dyeing techniques have been used in making intricate Peruvian textiles. I found one remarkable example at the Museo Machupicchu, where I learned that cumbi, the finest alpaca and cotton textiles, were the Inca's most precious items — more valuable than gold or silver. The geometric designs symbolized political rank or social status. Incas offered them to their gods or presented them as gifts to important leaders.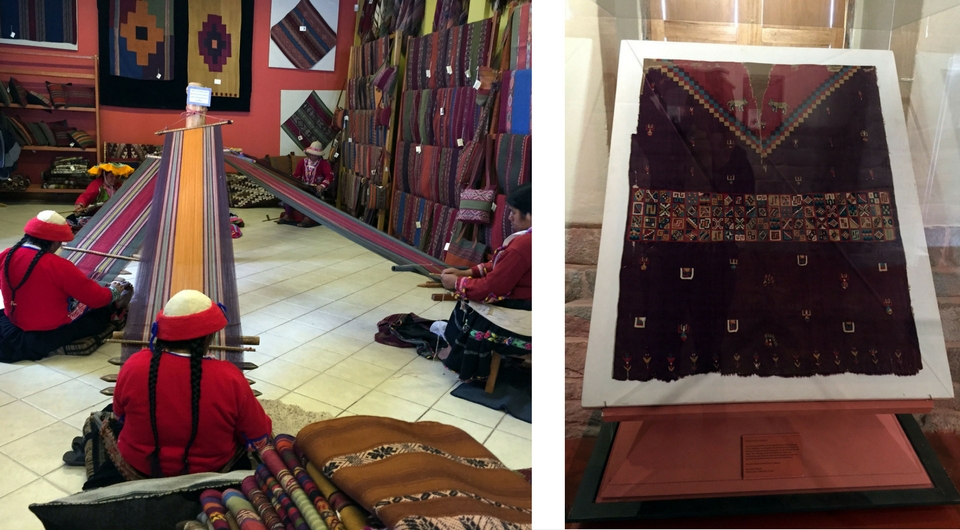 But even older than these Machu Picchu weaves, which date to the 1500s, is a recent discovery of indigo-dyed textiles in Peru from 6,200 years ago. George Washington University anthropologist Jeffrey Splitstoser published a recent study explaining that when researchers first examined the fabric — which was 2,000 years older than the previous oldest indigo sample out of Egypt — it was so dirty that even after careful cleaning the blue stripes are barely visible. "You could see blue in some of the samples but they were mostly gray," he told National Geographic. "You know how your blue jeans fade over time? Well, these were like 6,000-year-old blue jeans."
Learning that the indigo for blue jeans may be older than previously assumed was almost as exciting as reaching the lost city of the Incas after five days of trekking in rain and hail with low oxygen and sore feet.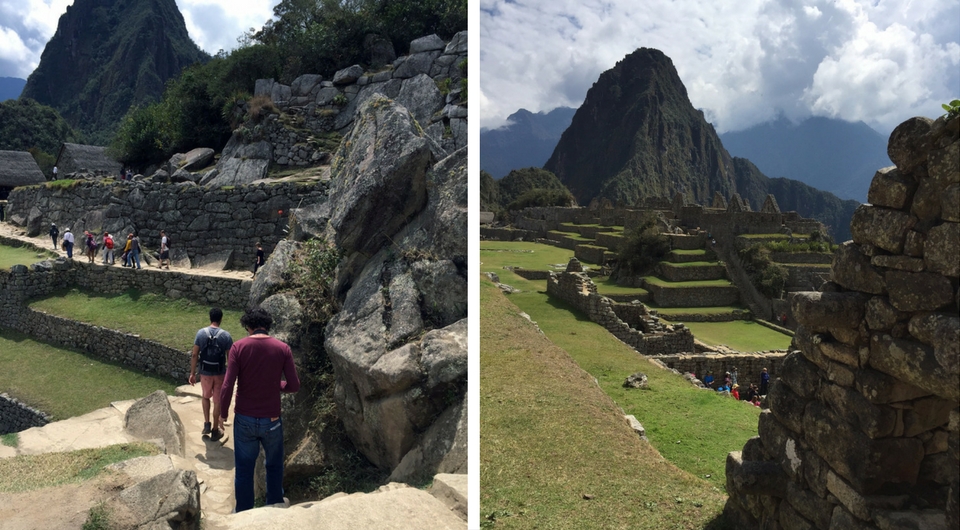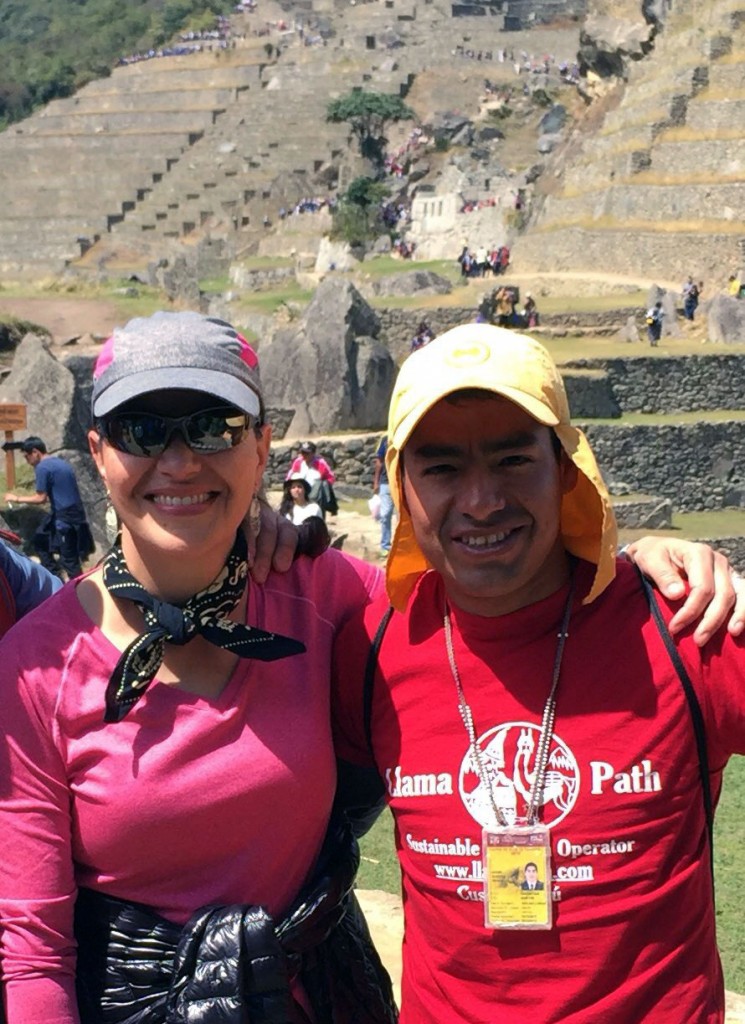 And as I reflect back, seeing a tourist in his Levi's® 501® jeans among the ruins of Machu Picchu now seems appropriate — especially after learning that the origins of indigo may be as authentically American as the garment that revolutionized fashion: Levi's® blue jeans.
ABOUT THE AUTHOR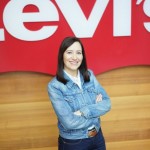 Tracey Panek is the Historian for Levi Strauss & Co. where she manages the day-to-day workings of the Levi Strauss & Co. Archives as a key corporate asset, answering historical questions, assisting designers, brand managers, executives and other employees whose work requires historical materials in the Archives.
Prior to joining LS&Co., Tracey spent 14 years as Historian and Archivist at AAA Northern California, Nevada & Utah where she managed a corporate history program for the 100+ year old company. She began her corporate history career at AirTouch Communications—today Verizon and Vodafone—a San Francisco based company that launched cellular service at the Los Angeles Olympics in 1984.
Like this story?
Sign up for the Unzipped newsletter to get the best of the Unzipped blog — company news and views, employee profiles, innovation and sustainability stories, behind-the-scenes and Archives highlights — sent straight to your inbox weekly. Also, be sure to follow @TraceyPanek on Twitter for exclusive vintage photos, historical tidbits and more!