September 23, 2016
Now through October we are highlighting the first class of Levi Strauss & Co. Collaboratory fellows. These 10 next-generation apparel leaders are making an outsized impact on their communities, and we're excited to take them behind our doors to expand their commitment to sustainable practices and reducing their water impact.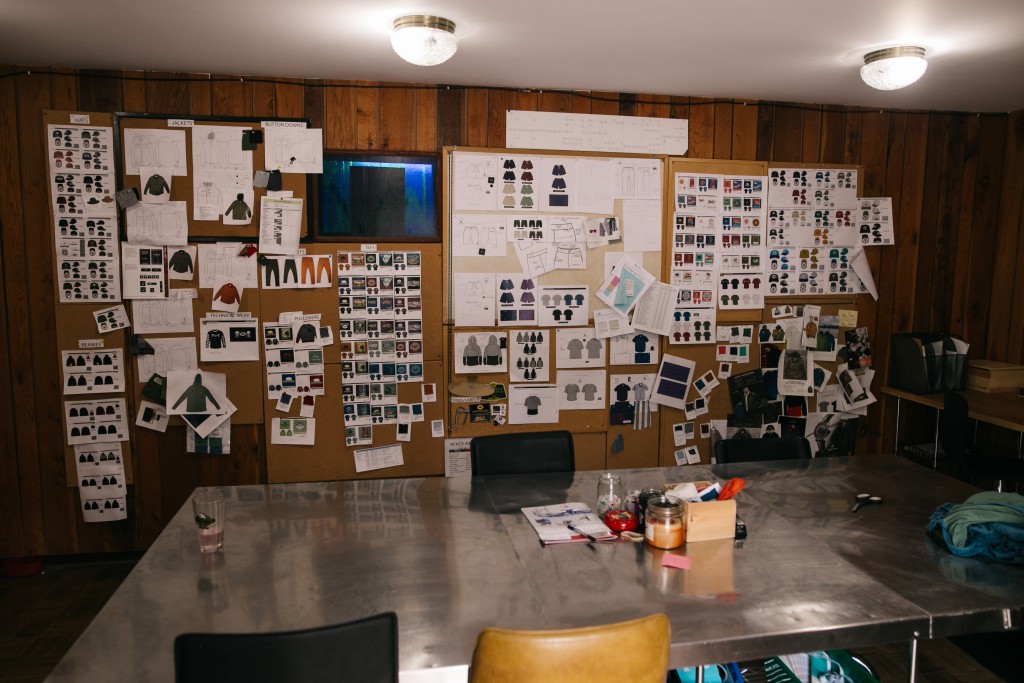 Mo Elliott: CEO and Founder of Fayettechill Clothing Company, which creates inspired apparel for outdoor enthusiasts.
Tell us about your business and the work you do.
We are an "experience inspired" outdoor apparel brand based in the Ozark Mountains. We promote a lifestyle of relaxing into the outdoors, not tackling it. I started the company while at the University of Arkansas when I noticed there wasn't a regional representation of the outdoor culture here.
We produce USA-made, organic, and recycled products that ground the company in sustainability. We are currently growing the brand with outdoor specialty retailers across the U.S. and focusing on lifestyle and some technical products. We are committed to taking strides to make our products more sustainable.
What does it mean to you to create a more socially and environmentally responsible apparel industry?
I'm building Fayettechill to stand the test of time. We have strong ideals and make decisions based on them, not on trends or short-term financial goals. We focus on quality, sustainability, "Made in USA" manufacturing, and building a brand that is different.
I also feel it's our responsibility, as a company that represents people who love the outdoors, to do our part to set an example in the apparel industry.
How important is water to what you do?
It's one of many important contributors to a sustainable path. Currently, we use Blue Sign Certified Dye Houses, work to understand alternative materials based on the need and style of the product, and seeking opportunities to up-cycle traditional textiles.
It's crucial for our designers to know the production processes at every level and work closely with our factories to collaborate on our brand ideals and how to improve processes and find ways to cut down waste.
What do you hope to get out of participating in the LS&Co. Collaboratory?
I look forward to networking with leaders that have the same mindset around improving how we work and what we create. I am also interested in seeing how anorganization like Levi Strauss & Co.works to solve sustainability challenges. Lastly, I look forward to applying the concepts I learn from the Collaboratory and my mentorship into my organization.
What's your Levi's® story?
It's the only brand of pants in my closet. I'm currently traveling the U.S.A. for a year — working – and I have blue, black and white Levi's® for all occasions and outdoor activities.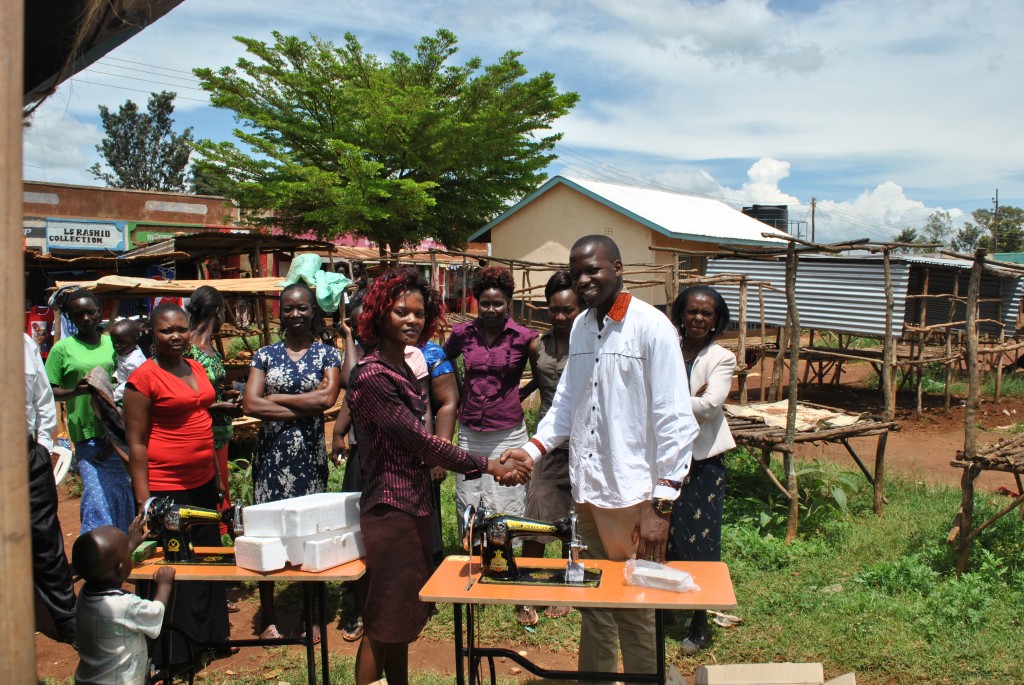 Wesley Owiti: CEO and co-founder of Cherehani Africa, a social enterprise focused on women's empowerment and financial inclusion through sustainable fashion.
Tell us about your organization and the work you do.
'Cherehani' is the Swahili name for 'sewing machine.' Cherehani Africa is a social enterprise that offers training on fashion and design to less fortunate women in emerging and underserved markets in Africa. Upon their completion of our training, we provide asset financing for tools to help them begin their independent apparel enterprises. After a one-month grace period they then start making affordable monthly repayments for the tools.
At an event on African fashion, my co-founders and I heard a speaker say that the brands that last are the brands that touch lives. We wanted to touch lives through apparel. Africa is blessed with unique designs and way of life and we thought we would tap into the business of tailoring and fashion to create jobs to help fight poverty, unemployment and gender inequality. Today we have helped more than 600 women start their own independent apparel businesses. We are now working on introducing new products and avenues that will help our beneficiaries to expand, diversify and engage in a sustainable approach to business.

What does it mean to you to create a more socially and environmentally responsible apparel industry?
The apparel industry has great influence to drive global conversations. But, great influence calls for great responsibility. It is therefore imperative that players in the industry invest in important steps toward making the world a better place to live in. We need a safe and healthy world for apparel businesses to keep flourishing, and we can choose to be part of the problem or part of the solution. As an industry we have a chance to write our own positive narrative.
How important is water to what you do?
Our design classes include lessons on safety and the dye process. In the villages where we work, this process is not possible without water. How are they conducting this process? How are they disposing the grey water? These are the questions that make water very important to our entire organization. We are committed to ensuring that our beneficiaries and indeed, other players in the apparel industry, do not pollute our environment by releasing unsafe water into local rivers and streams.
What do you hope to get out of participating in the LS&Co. Collaboratory?
The fresh water that is available for human use is less than 1 percent of the water on earth; this is the reason we need to use water in a sustainable way. This year's LS&Co. Collaboratory topic is close to my heart as I see it as a fantastic opportunity for me to continue my research and learn from experts and other fellows about innovative and best approaches to recycling grey water. I also look forward to tailoring a blueprint on ways to reduce an organization's water footprint, not only for Cherehani Africa but for the other players in the apparel industry in Africa.
What's your Levi's® story?
I grew up mostly in the rural parts of Kenya and so I never knew much about apparel brands. We wore what was available. When it was too hot we barely wore anything!
The first time I did learn about an apparel brand was in a marketing class when I was pursuing my first degree at the University of Nairobi. The professor used Levi's® as an example of a brand that had placed 'innovation' and 'user experience' at the center of their growth, something that has allowed the company to keep re-inventing itself over the years and maintain its position as a leading global brand. To me, the name has become synonymous with 'innovation'.