September 8, 2016
In celebration of the brand's 30th Anniversary, we're highlighting some of the most remarkable heritage finds from our Archives. Curated by yours truly, the items are on display in the Atrium at our San Francisco headquarters.
Many fashion trends have come and gone since the '80s, but one sartorial staple remains: Dockers® khakis.
Dockers® khakis were introduced in the United States in 1986, but the inspiration for the line came from distant shores.
The name itself was inspired by earlier LS&Co. product lines. In 1982, LS&Co. in Argentina developed a line of "nautically inspired" fashion jeans that they dubbed "Dockers" after the British name for longshoremen. Three years later, LS&Co. used the name "Docker Pants" for a line of casual bottoms in Japan, adopting a wings and anchor logo.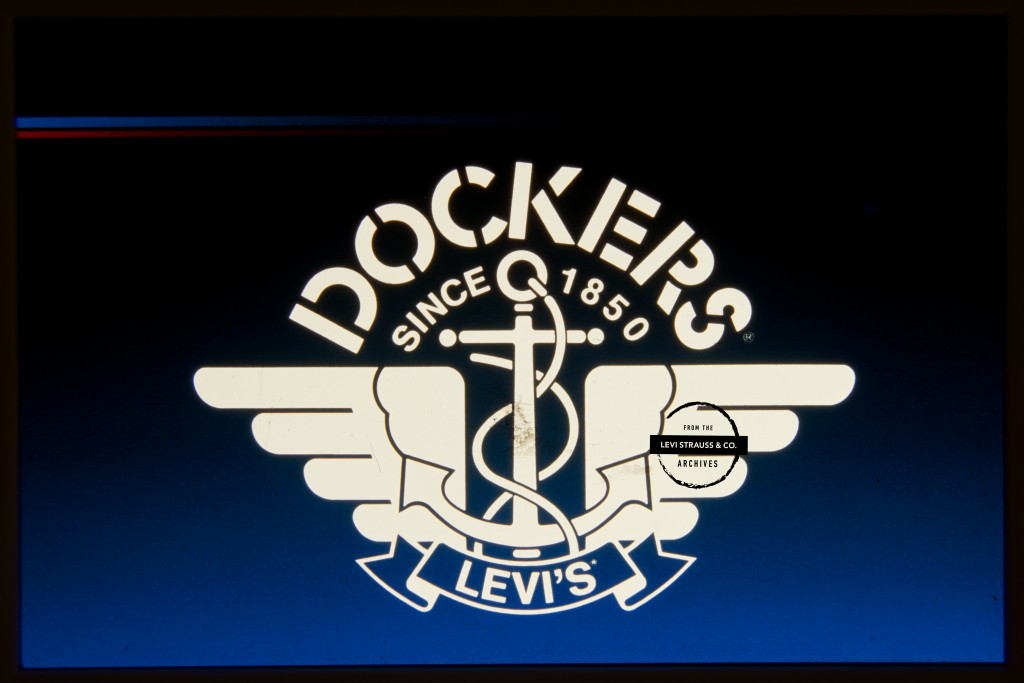 On a trip to Asia, an LS&Co. merchant picked up a few of the pants and brought them back to the states. These inspired the launch of the Dockers® brand in 1986, just a year after the Japan launch.
Product tags included images such as a longshoreman in khakis standing dockside as passengers disembark from a ship.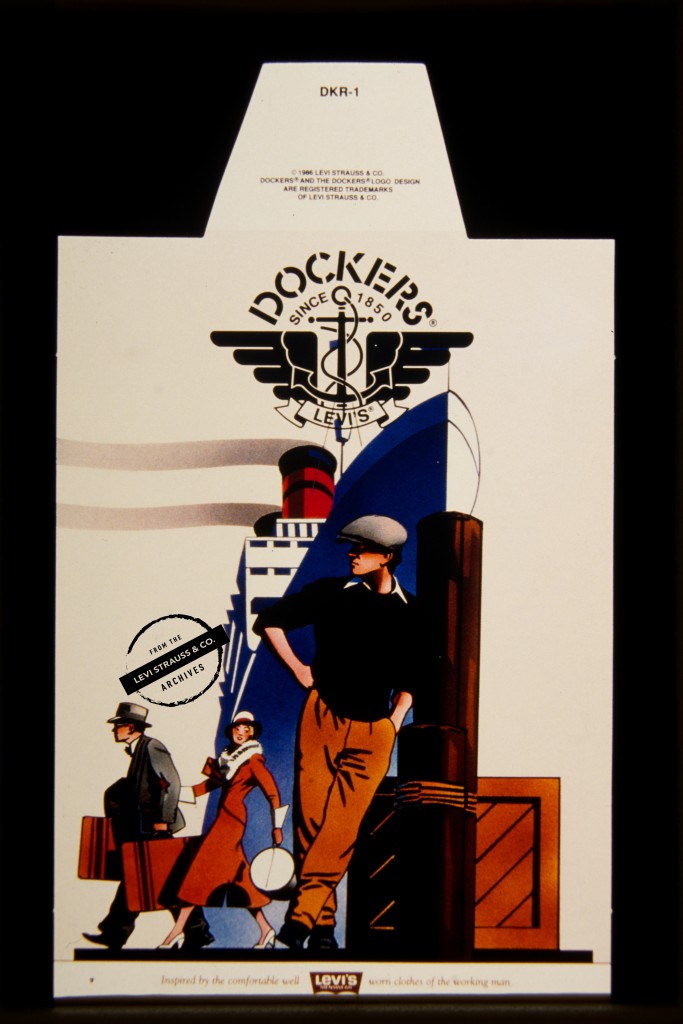 Since making a splash in 1986, Dockers® has been at the heart of the casual movement, dressing men for every occasion from head to toe. The brand's thoughtful innovations and meaningful details have always served a purpose, not a trend, which made Dockers® an instant and lasting American classic. The brand spearheaded the business casual wear revolution in the 1990s and is credited with inventing Casual Fridays.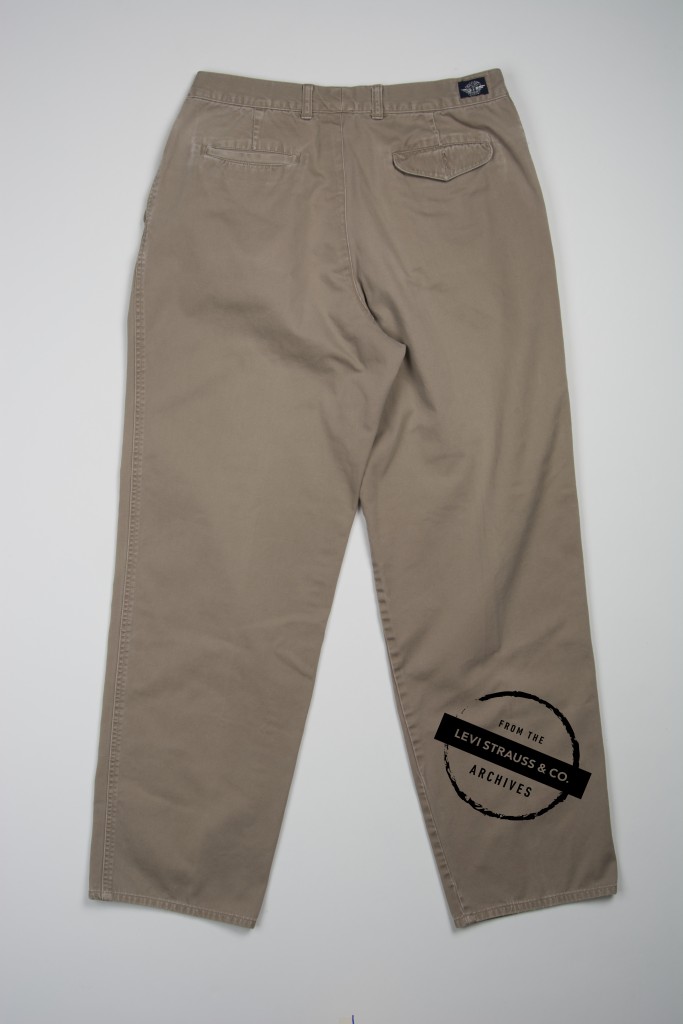 Today, Dockers® continues to be America's favorite khaki and offers a wide range of apparel and accessories with no compromises in quality — just versatile, essential style. An iconic brand for good guys everywhere, the Dockers® brand is available in 60 countries on six continents.
ABOUT THE AUTHOR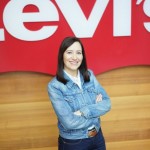 Tracey Panek is the Historian for Levi Strauss & Co. where she manages the day-to-day workings of the Levi Strauss & Co. Archives as a key corporate asset, answering historical questions, assisting designers, brand managers, executives and other employees whose work requires historical materials in the Archives.
Prior to joining LS&Co., Tracey spent 14 years as Historian and Archivist at AAA Northern California, Nevada & Utah where she managed a corporate history program for the 100+ year old company. She began her corporate history career at AirTouch Communications—today Verizon and Vodafone—a San Francisco based company that launched cellular service at the Los Angeles Olympics in 1984.
Like this story?
Sign up for the Unzipped newsletter to get the best of the Unzipped blog — company news and views, employee profiles, innovation and sustainability stories, behind-the-scenes and Archives highlights — sent straight to your inbox weekly. Also, be sure to follow @TraceyPanek on Twitter for exclusive vintage photos, historical tidbits and more!