September 2, 2016
How do you live in Levi's® outdoors?
Whether crisscrossing the country visiting every U.S. National Park, backpacking through the day or simply hitting the trails with a furry best friend, Levi's® fans are pulling off their treks in style.
As the season unofficially winds down with the Labor Day weekend, we wanted to highlight a few of our fave adventurers who took full advantage of the summer that was.
A summer of 'Wild Love'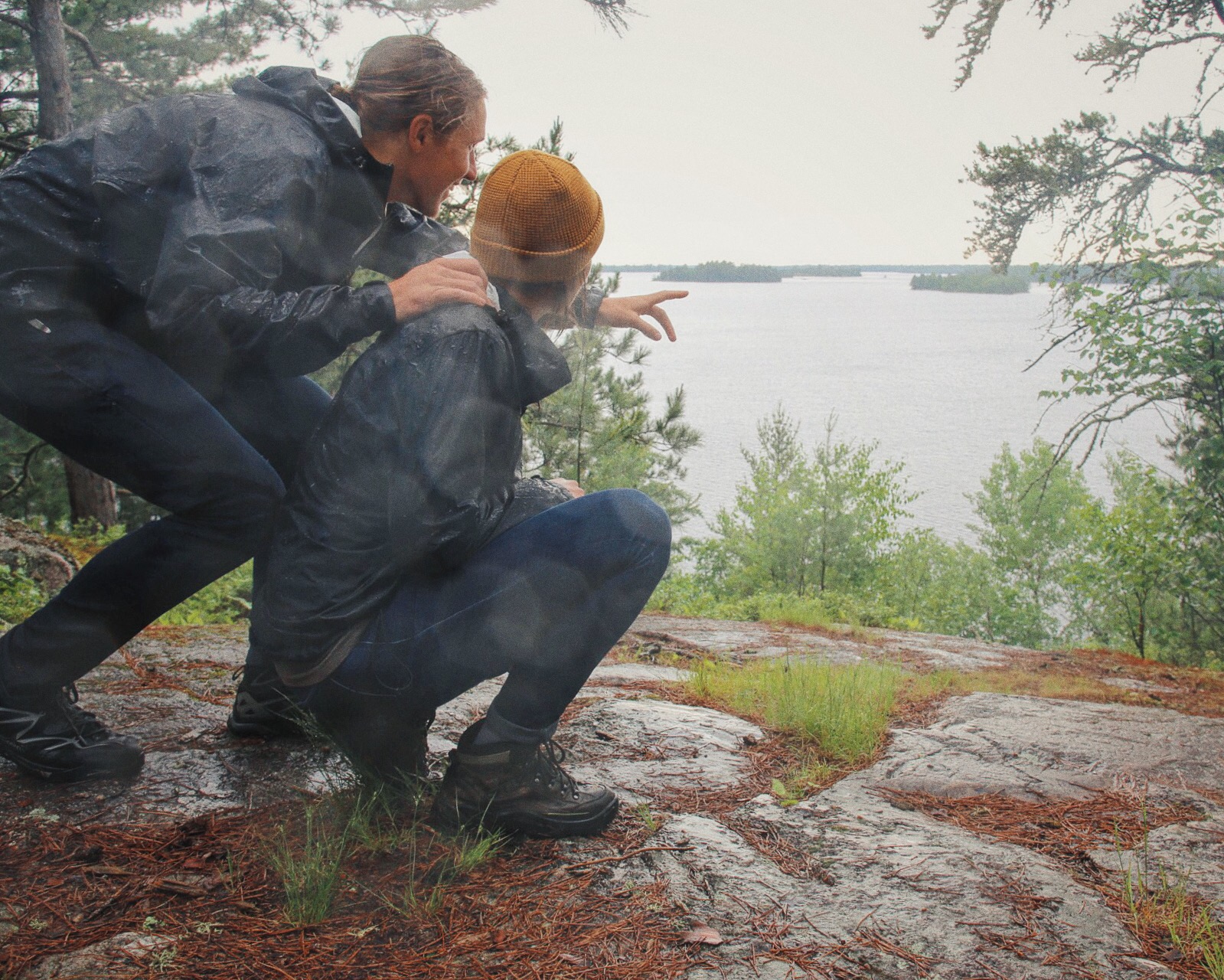 Toni Gibbs and Ruben Weaver set out to celebrate their love of each other and our U.S. National Park Centennial this year by visiting all 59 parks. They've made their way to 21 so far across 12 states, walking away with myriad memories.
"The road has taken us to unforgettable places, from snowy mountain roads in Montana to the lush green prairies in North Carolina," Toni wrote from the road. The couple is currently documenting their adventure via Instagram. "With each new adventure we are faced with new and interesting obstacles to overcome, but none that will ever be able to get in the way of our dream. Each day we camp, hike, and explore new territory and bring our Levi's along every step of the way."
One of their favorite spots so far? That would be Glacier National Park in northern Montana.
"We spent four days exploring all we could in the park and each day was greater than the last," Toni said. The pair were particularly taken with a bike ride on the iconic Going-to-the-Sun Road and all the wildlife it had to offer.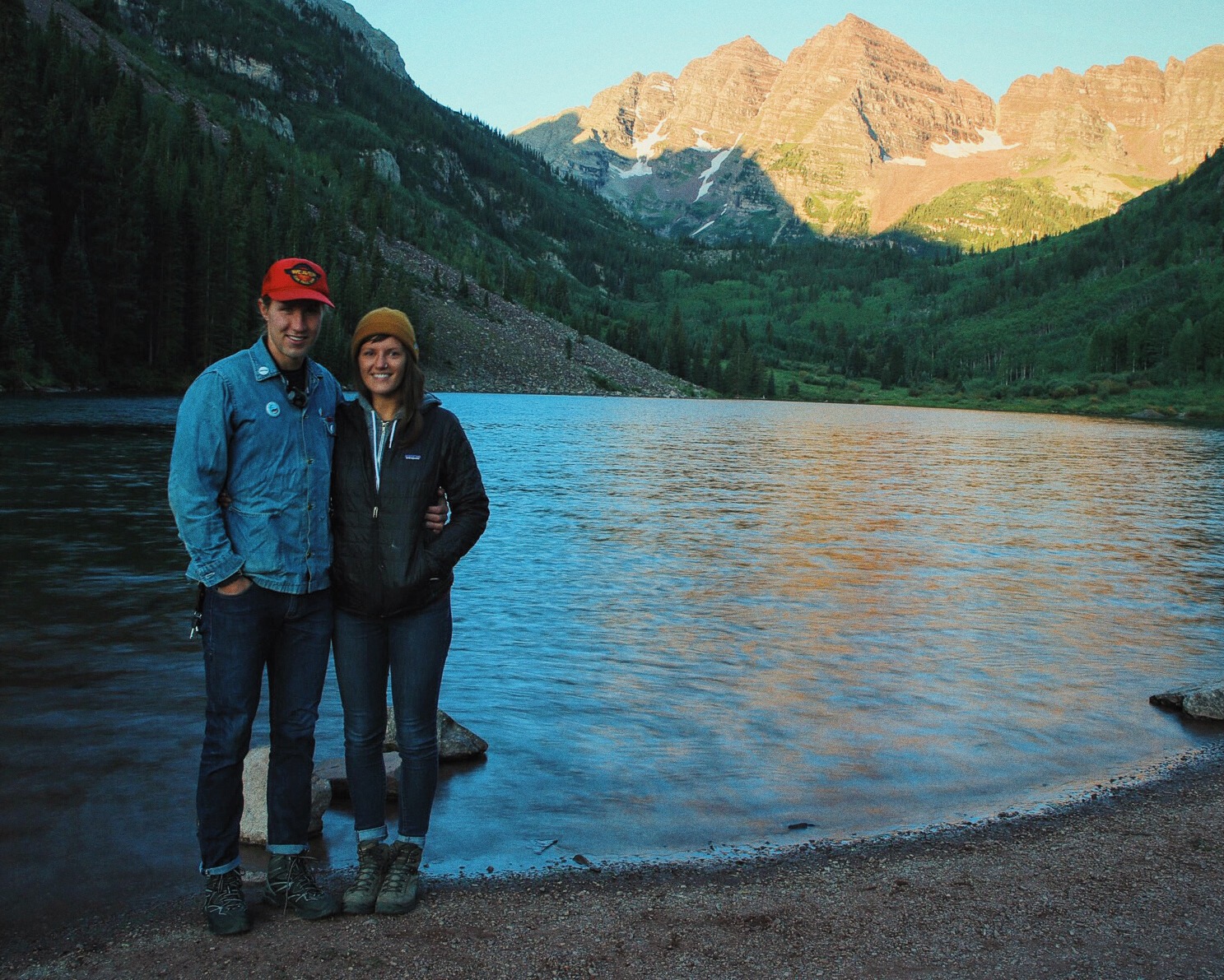 "The way down seemed like a piece of cake compared to the long haul up, until we turned a blind corner," Toni recalled. "We both locked up our breaks, leaving a huge skid in the road, and looked up only to be greeted by two HUGE black bears. We were shocked, unsure of what to do, and so strangely excited that we had finally seen a bear face to face!"
Fear not, the animals came and left in peace, meandering their way back up the hill before Ruben and Toni resumed their ride.
Next stop – a quick visit to Ruben's hometown in Iowa, then on to Maine. "We will work our way to the East Coast, which is going to be new territory for the both of us," Toni said. "We are looking forward to being in a prime location for the peak of fall colors!"
You can follow along on their adventures via Instagram.
In search of fall

My name is Lina, I'm a freelance photographer and absolute beach lover from Santa Barbara County. I recently went looking for fall along the central coast of California in my favorite vintage Levi's® high-wasted denim shorts.
Follow Lina
on Instagram
.
Levi's® + Pintrill hit the road to celebrate U.S. National Parks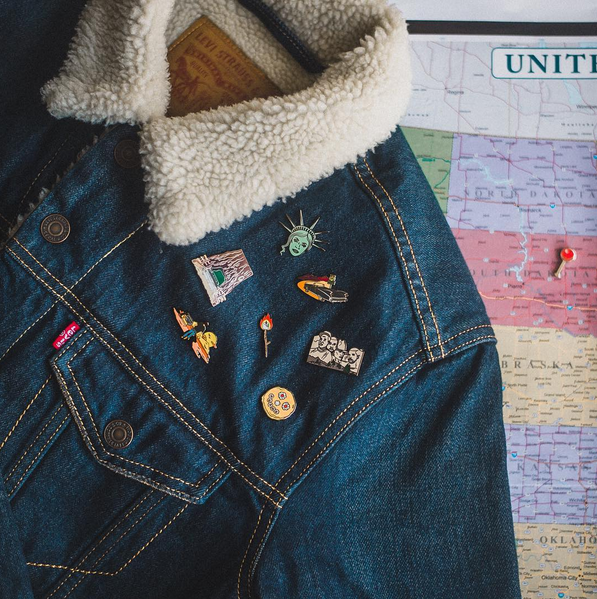 In celebration of the 100th anniversary of the U.S. National Park Service, Levi's® sponsored a cross-country road trip by lifestyle accessory brand Pintrill. On their journey, the Pintrill team wore Levi's jeans and Trucker Jackets every day for three weeks, sharing how they #LiveInLevis
on Instagram
.
The two brands also worked together on a collection of custom pins, which the team dropped off at Levi's stores across the country. The pins are now available for purchase
online on Pintrill.com
. Stay tuned to
Levi's® Facebook
page today for a chance to win a trucker jacket from the journey, replete with patches collected at each park and the limited-edition pins they created specifically for the trip!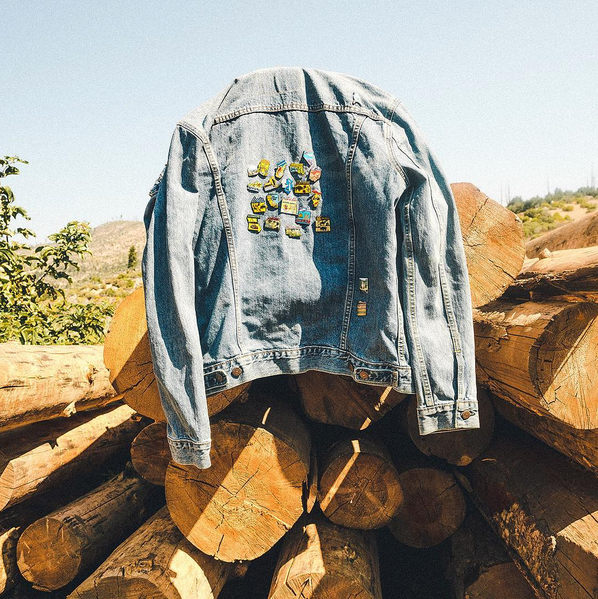 Like this story?
Sign up for the Unzipped newsletter to get the best of the Unzipped blog — company news and views, employee profiles, innovation and sustainability stories, behind-the-scenes and Archives highlights — sent straight to your inbox weekly.