August 24, 2016
Repurpose, recycle, reuse and recreate – it's a concept Levi Strauss & Co. not only takes to heart, but it often leads to some amazing opportunities to work with those cut from the same cloth.
It's what made the recent collaboration between the Levi's® brand and designer Jeff "Yoki" Yokoyama, the master of "mottainai", a perfect pairing.
Mottainai, a Japanese phrase, means "to use the whole fish." Yoki has guided his career according to this sustainability ideology, one that's all about eliminating waste and maximizing use.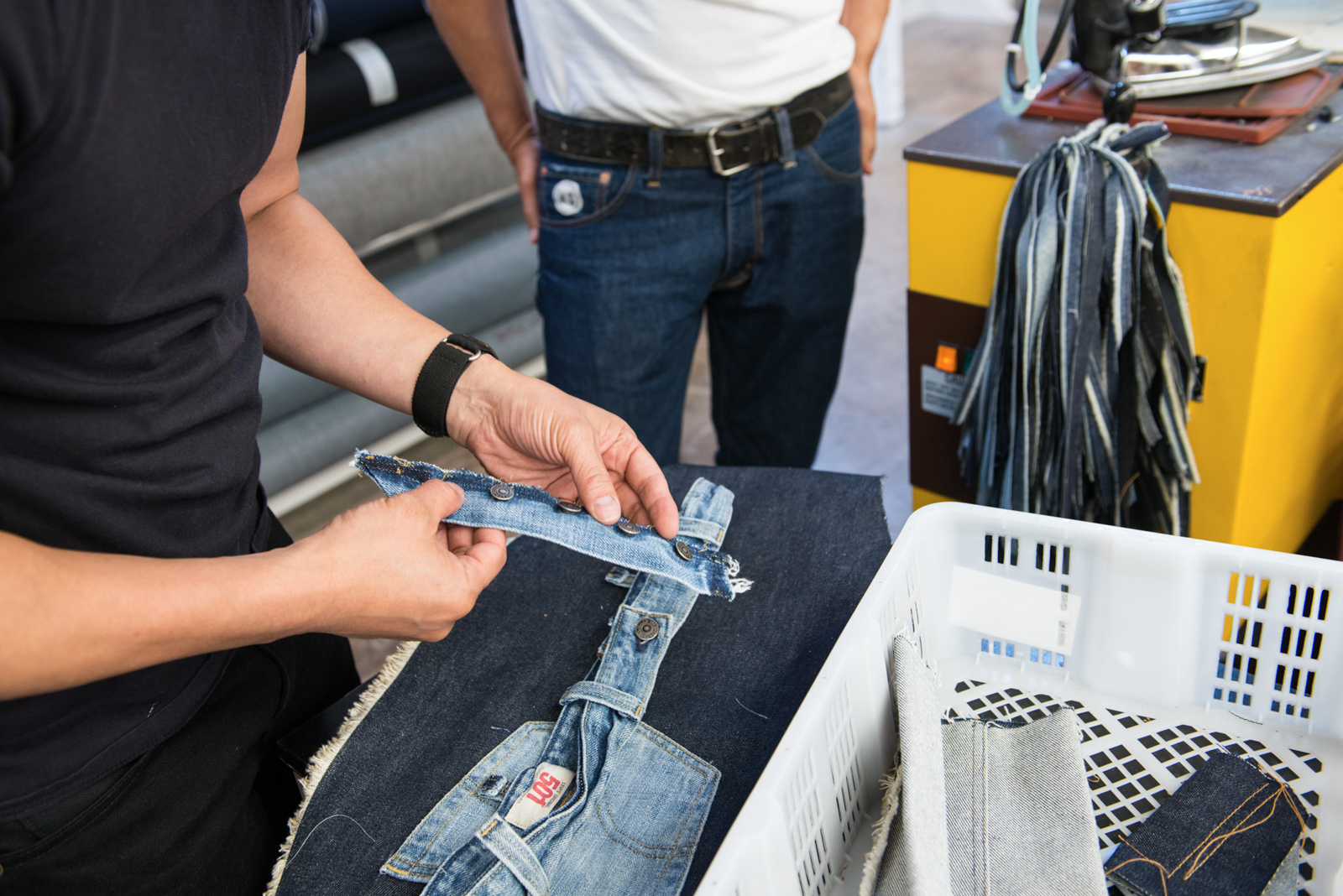 Yoki started his design career in his 20s. Since then, he's launched brands and designs that have defined the surf and skate fashion industries. Now, Yoki runs a boutique store in Newport Beach, California, called Yokishop, where he transforms old garments into fresh fashion.
The Levi's® team met with Yoki in San Francisco to breathe some mottainai into the forward-facing creativity at the Levi's® Eureka Innovation Lab. The Eureka Lab is no stranger to innovative repurposing; as Jonathan Cheung, Levi's® SVP of Global Design, told HYPEBEAST, "Eureka embodies old meets new. It is science and it's tradition. It's artisan craftsmanship and then it's absolutely cutting edge technology and cutting edge chemistry."
Yoki partnered with Jonathan and Bart Sights, VP of Technical Innovation, in order to build a repurposed pair of jeans unlike any other.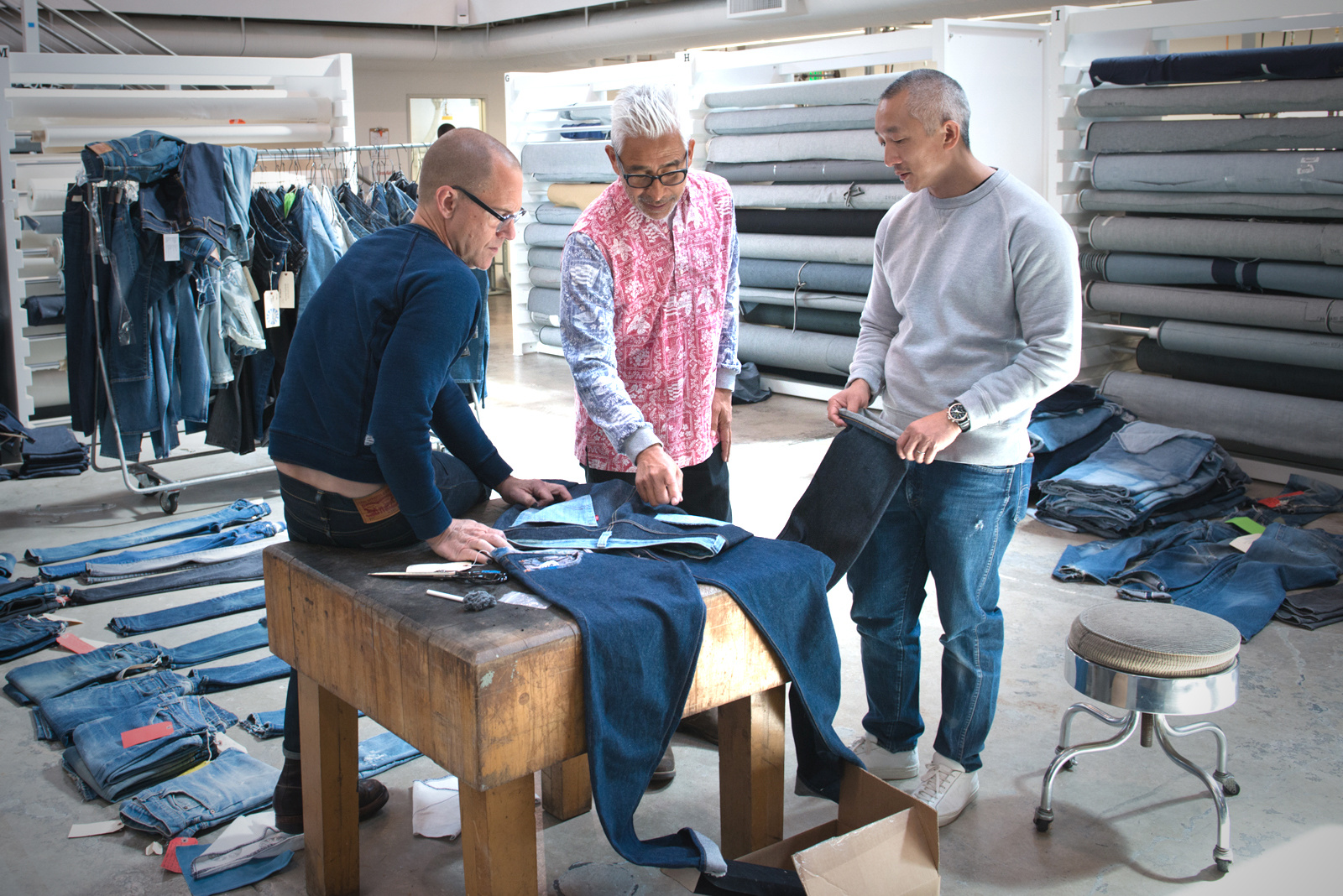 Prior to his visit, Yoki salvaged pieces from the old Levi's jeans denim to use as parts for an entirely new pair.
Bart and Jonathan helped plan and assemble Yoki's vision, mixing and matching pockets, rivets and stitches from vintage 501®s in their construction of the new pair. They used the whole fish – and made an entirely new fish from its parts.
The final product was the ultimate mashup. The custom 501® jeans had one upside-down back pocket, light wash denim at the waist and a darker wash down the legs.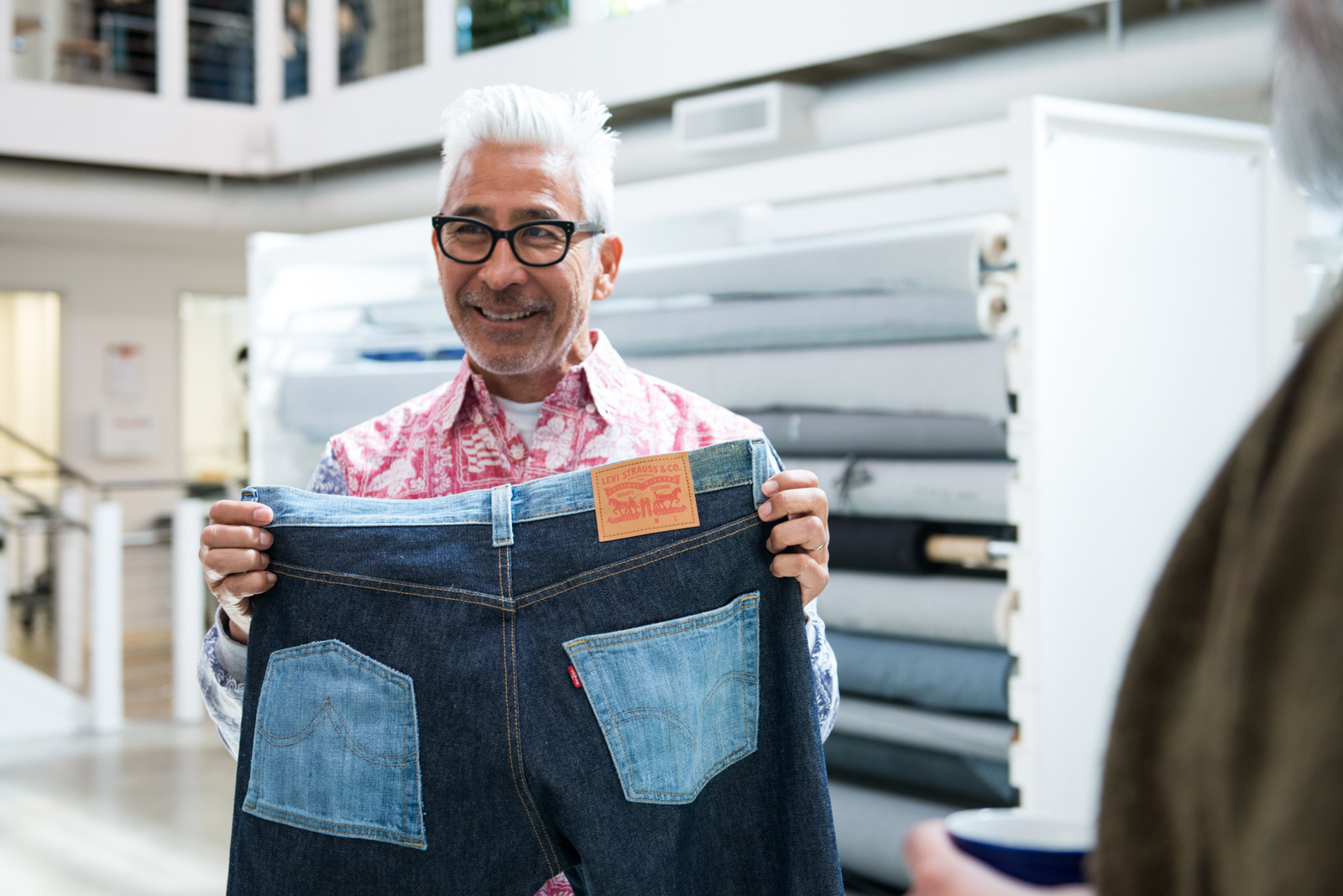 The reinvention is a reflection of our belief that classics can inspire modern creativity. As Jonathan said, "We've always got one foot planted in our history and we're using that foot to push off into the future."
Read the full story at HYPEBEAST.com.