May 16, 2016
It's officially time to eat cake.
In February, the Dockers® brand got an extra sweet surprise when Duff Goldman, of Food Network's Cake Masters, and his team stopped by the Plaza to hand-deliver an epic cake to honor 30 years of khaki style. Tonight, the episode will finally air, marking the show's season 2 finale.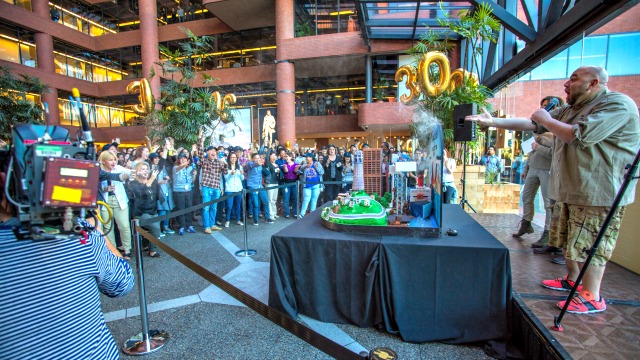 The elaborate confection, which took weeks of planning to construct, paid homage to our hometown of San Francisco and featured Levi's® Plaza smack dab in the center. Details included a moving crane, a smokestack that blew actual smoke and even miniature figurines wearing the 30th Anniversary Collection.
Tune in to the Food Network tonight at 8 p.m. (7 p.m. Central) to watch the season finale, which is dedicated to creating the Dockers 30th anniversary cake.