April 25, 2016
Landing the internship of your dreams is no easy feat. It takes determination, skill and commitment, but our Denim2020 winners were up for the challenge.
After weeks of anticipation, our four finalists – Matilda Barrowcliff, Ryan Houlton, Angela Fusco and Cavan McPherson – recently learned that they made the coveted cut to work alongside Levi's® design team members for a paid, 10-week internship at our headquarters in San Francisco this summer.
Receiving word that their hard work paid off proved unbelievable for a few winners.
"I was completely and utterly shocked when I found out that I'd won," recalled Fusco, who attended Nottingham Trent University. "I experienced an inexplicable feeling of disbelief, joy and excitement!"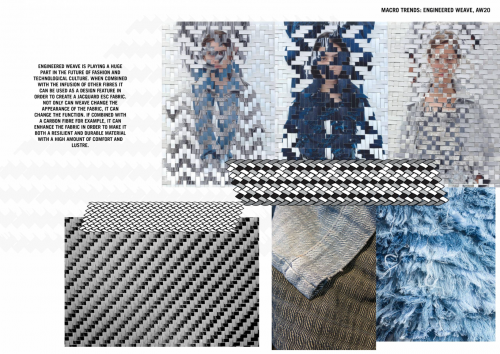 Steve Burns, Levi's® Director Mens', on Angela Fusco: "Angela has a great sense of Levi's® heritage and really understood the brand's key values of quality, craftsmanship and durability. I loved her whole thought process and how she took these values and applied them through a modern lens for her project." Image Courtesy of Angela Fusco
Houlton, a student with the Royal College of Art, said the internship was a two-fold win for him. "I was so elated," he said. "It has really given me a much needed boost of confidence."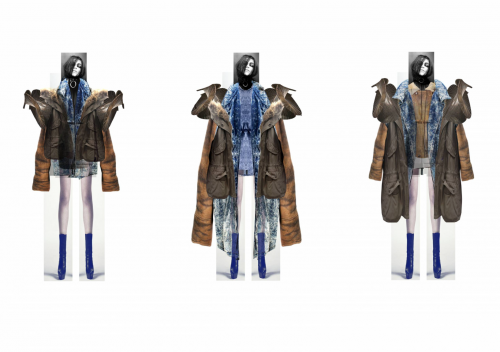 Jill Guenza, Levi's® VP Womens', on Ryan Houlton: "Ryan's designs demonstrated incredible technical skill and emotional depth. His project is a reaction to the pressures young people face to be productive individuals in the 9 to 5 workforce and the risks we encounter as a society if we don't actively embrace and foster the arts."  Image Courtesy of Ryan Houlton
Combing through the more than 500 submissions over the course of 3 weeks was undoubtedly difficult and overwhelming for the judges – Jill Guenza, Levi's® VP Womens', Jennifer Carlin, Levi's® Director Womens', Steven Burns, Levi's® Director Mens' and Jonathan Cheung, Levi's® SVP of Global Design – but they eventually narrowed the field of entries down to four.
"The next generation of designers is super talented," Carlin said. "I find it fascinating that the majority of the students' projects referenced similar issues such as sustainability, gender neutrality, female empowerment and innovation."
Cheung added, "This competition, held with our partners, Arts Thread, exceeded our expectations."
Now that the winners have proven to the panel that they've got what it takes to take denim to the next level, they're eager to get started. "Apart from being in a great city and working for an iconic brand, I'm mostly excited to learn about the design and making process," Houlton said. Like where the denim comes from, the various sustainable processes and technological innovations that Levi's has in place."
The winners will also have the chance to explore our Eureka Innovation Lab, a research and development facility dedicated to design ideation and prototyping just steps from LS&CO. headquarters.
"I'm so excited to have the opportunity to work in and amongst a team of highly qualified and skilled design professionals," said Barrowcliff, a student at Edinburgh College of Art.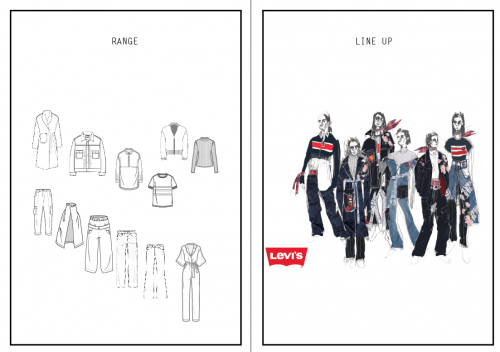 Jennifer Carlin,  Levi's® Director Womens', on Matilda Barrowcliff: "Matilda's project is called 'Generation Z' and is inspired by social media and the influence it has on girls to feel empowered. I think her aesthetic and fresh perspective will be a valuable addition to the women's design team." Image Courtesy of Matilda Barrowcliff
As McPherson, who attends Manchester School of Art MMU, put it, "To do something I love everyday within a leading company in the industry is an amazing opportunity."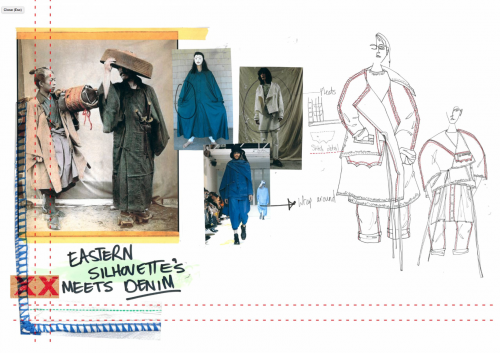 Jonathan Cheung, Levi's® SVP of Global Design, on Cavan McPherson: "What struck us about Cavan was her strong and articulate belief in what she called, 'Design Ethics' – that is applying values and morals to design. Our denim Jedi here are waiting for her to join our team." Image Courtesy of Cavan McPherson
Cheung is also looking forward to the students joining the team. "At Levi's, we firmly believe that it all starts with working with the best people," he said. "I can tell you that we're in good hands. Designers like Angela, Cavan, Matilda & Ryan are the future. They are a credit to their profession and their schools. We're proud to welcome them to the Levi's family."