March 28, 2016
Last month, Levi Strauss & Co. took employees from across the globe to Sri Lanka, walking them beyond the factory walls to showcase the profits through principles approach to business that fuels our commitment to improving the lives of the people who craft our products. This marked the second trip for the LS&Co. Service Corps, an immersion program to provide employees an opportunity to see our Worker Well-being programs in action and to experience what life is like for apparel workers outside of the factory.
Eight employees representing five different countries and various parts of the business were paired alongside factory workers for the week, gaining a deeper appreciation and understanding for our supply chain communities.
During the course of the program, employees engaged with the apparel workers and the local community, doing everything from sewing their own T-shirts to teaching students the importance of water conservation and WASH through our Project WET curriculum, to participating in a Worker Well-being nutrition training.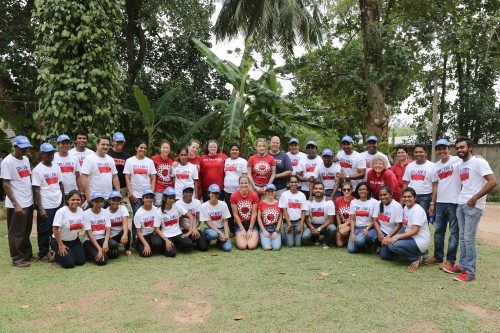 "Once you get out of your role, you realize how big our business presence is. And now I have a deeper commitment to determine how much more I can do, how much I can learn about our global initiatives that are influencing our workers," said Sherry Cramer, a regional security manager based out of Virginia. "When I first interviewed at LS&Co., they said we care about our people, our customers, and the planet. And the Service Corps trip allowed us to see that."
Our Worker Well-being program promotes financial empowerment, health and nutrition education, and gender equality. LS&Co. collaborates with its suppliers and local service providers to implement worker programs in these areas, based on the specific local needs the workers themselves identify in surveys.
Much like our Terms of Engagement, Worker Well-being morphed into a core requirement for doing business with LS&Co. based on the expectation that vendors own the outcomes of the programs and invest in them because it's smart business. We've committed that by 2020, 80% of our factories will have Worker Well-being programs in place.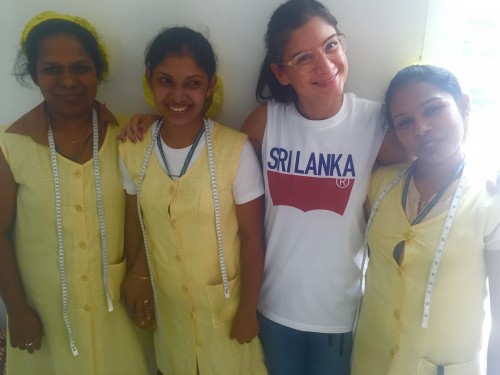 "The Service Corps isn't just about one vendor and their community," said Murshed Alam, an employee in Pakistan who participated in the program. "It's more than that. We have leadership that believes that Worker Well-being is forming the seeds to become the next iteration of our Terms of Engagement. This is huge and reconfirms LS&Co.'s commitment to making a difference in our communities around the globe."

Sign up for the Unzipped newsletter to get the best of the Unzipped blog — company news and views, employee profiles, innovation and sustainability stories, behind-the-scenes and Archives highlights — sent straight to your inbox weekly.