March 9, 2016
The people who live, work and play in the Bay Area understand how lucky we are to enjoy a body of water in our backyard – the San Francisco Bay. To honor those dedicated to preserving this precious resource, San Francisco Baykeeper recognized community members and businesses doing their part to keep the Bay healthy.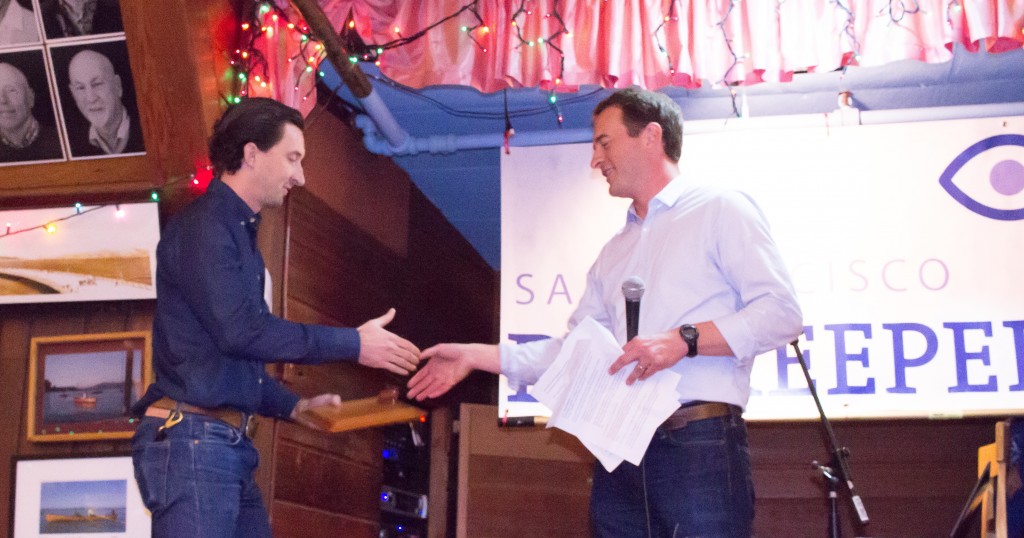 We are very proud that Levi Strauss & Co. was a recipient of the 2016 Baykeeper's Blue Rivet Award. The award honors members and businesses that believe in Baykeeper's vision of a safe and thriving San Francisco Bay and have made significant strides to help achieve that vision. This year's event recognized Levi Strauss & Co., Paul Johnson of the Monterey Fish Market and environmental advocate, Roger Castillo.
Congrats @LeviStraussCo for acting & telling the story well. https://t.co/kLfcMdk5pE

— Thinkshift (@thinkshift) February 23, 2016

LS&Co. was honored for our ecological stewardship both locally and globally, including specific recognition of:
Creating Water<Less™ finishing techniques, to reduce the use of water used in clothing production (saving 1 billion liters of water since 2011);
Establishing wastewater discharge requirements for our worldwide suppliers;
Promoting a culture of consumer care that encourages washing less, washing in cold, line drying and reusing, repurposing and recycling clothing
TY 2016 Blue Rivet awardee @LeviStraussCo for saving 1 BIL liters of water in manufacturing https://t.co/Ve1LqBxjmP pic.twitter.com/EOqiDitQTQ

— SFBaykeeper (@SFBaykeeper) February 24, 2016

We have a long history of partnering with Baykeeper through the sponsorship of their "Save the Bay" activities and our annual Community Day. Last May we had 21 employees volunteering with Baykeeper to help cleanup and restore San Francisco Bay shoreline. We've also had employees volunteer with Waterkeeper Alliance in other regions around the world.
To learn more about what you can do to do your part check out how you can volunteer with SF Baykeeper and follow @LeviStraussCo and @SFBaykeeper on Twitter.