September 3, 2015
Jack Hanf has been wearing Levi's® all his life. He wore them on his first day of grade school at St. Catherine's Catholic school in south Phoenix. When he graduated from Phoenix College in 1964 he was still wearing them.
"Not the same pair," he clarified.
Jack proudly donned his Levi's on his first day of school in September 1950: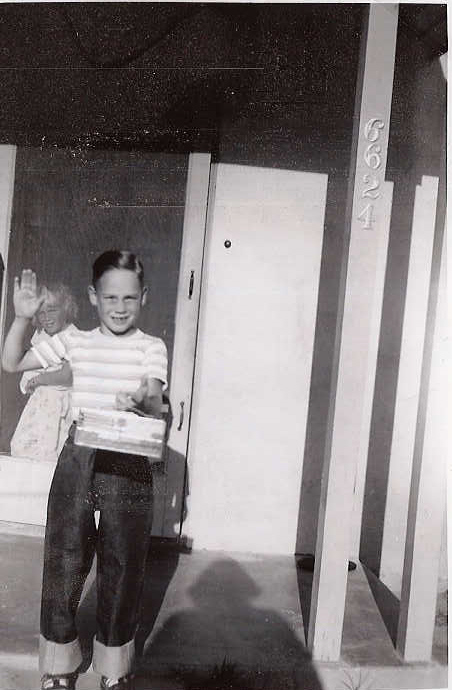 Here his is in 1956 with his dog, Heidi, wearing a patched pair of Levi's® jeans.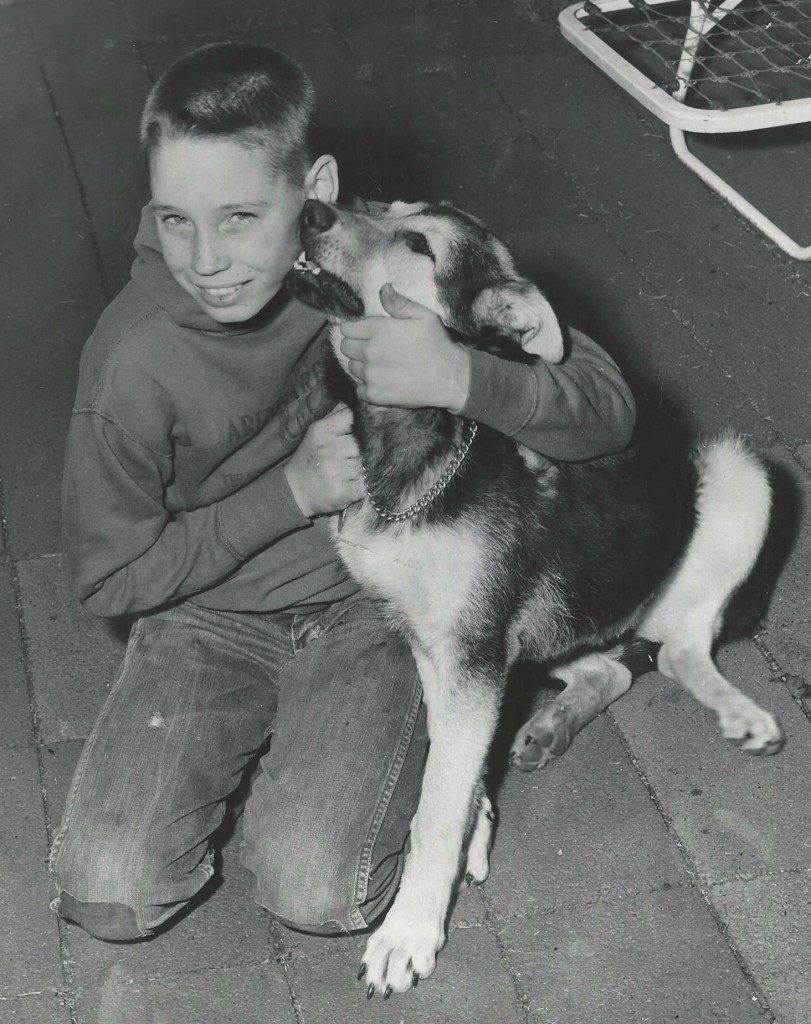 "We did everything we could back then to extend the life of our jeans," Jack said.
Jack (or his mom) bought his Levi's® jeans two inches bigger in the waist, and four inches bigger in the length. After several washings, they would shrink to the correct size.
"Hence the name 'shrink to fit'. I think 501s were the only choice back then.
Jack wore Levi's® 501® jeans until the late sixties, when he switched to a 517TM boot cut jean, which he's worn ever since.
"I've never worn anything but Levi's."