August 4, 2015
One of the best-kept secrets of the Levi's® brand is actually not a secret at all – Lot No. 1. Lot No. 1, or "Lot 1" is a service that is only available three places in the world: London, New York City and in our hometown of San Francisco. Lot 1 jeans are fully custom, designed by the user and crafted by one of our in-house Master Tailors.
Why Lot 1? Levi's® has always assigned lot numbers to our jeans, starting with the most famous – Lot 501. Lot 1 gives anyone the chance to own a piece of Levi's® history, by crafting an authentic, one-of-a-kind piece that reflects facets of the wearer's personality.
In January, we ran a social contest to support the launch of the Levi's® 501® CT jean. The winner of our contest received a trip to the birthplace of the blue jean (San Francisco) and an appointment to create their own custom pair of Lot 1 jeans with our Master Tailor at the Levi's® Flagship Store on Market St. At the conclusion of our six-week contest, we selected Megan Adelaide Schaefer as the lucky winner.
Megan and her husband, Steven flew in from Long Beach on a sunny Saturday morning to begin their Lot 1 experience.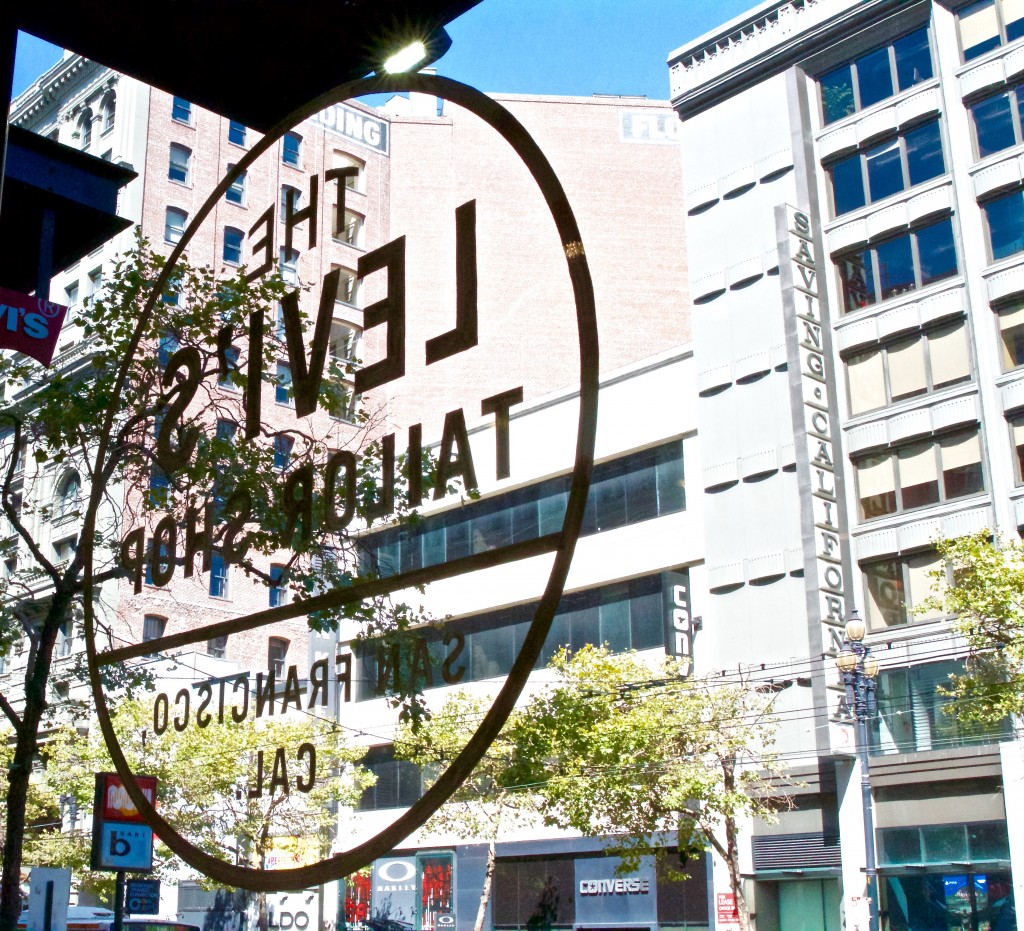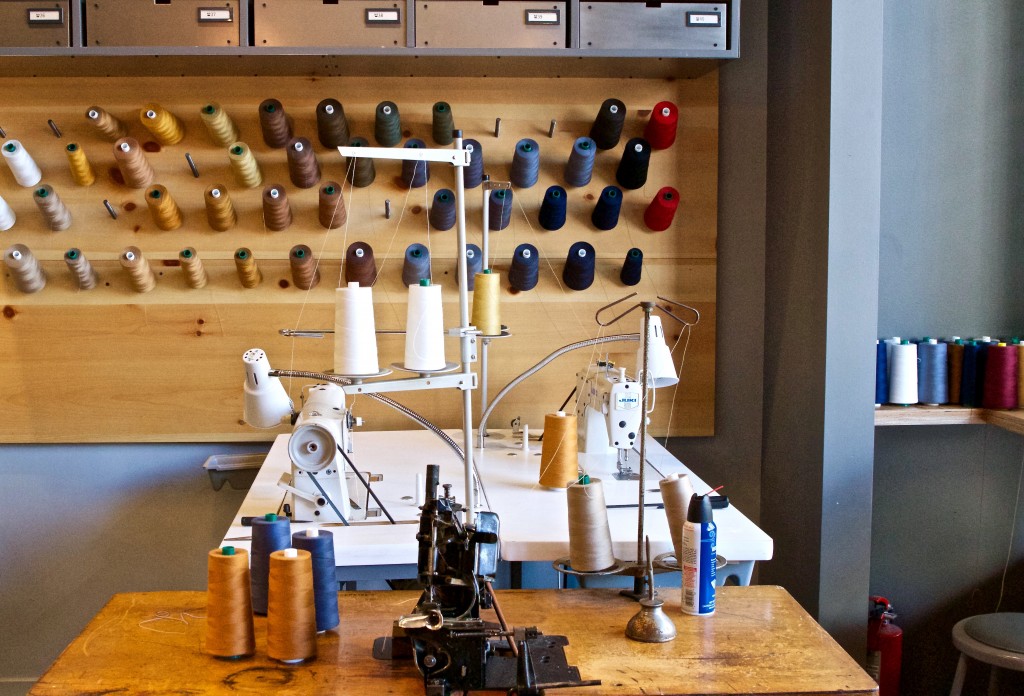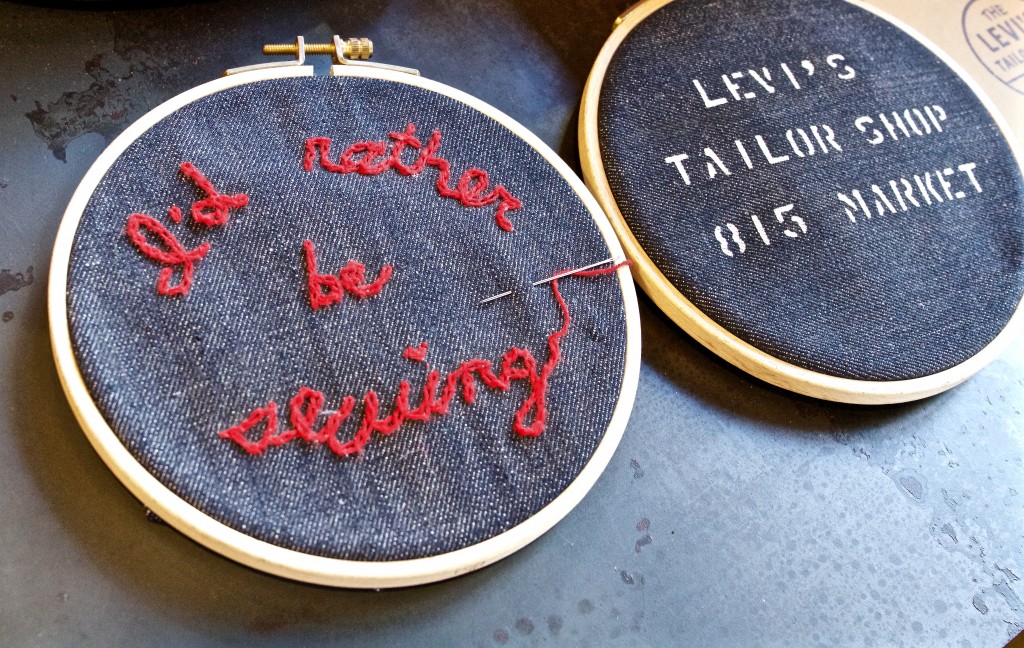 The two denim aficionados began the Lot 1 process with a consultation with Ryan, our SF-based Master Tailor. Ryan began by presenting the pair with books of denim swatches.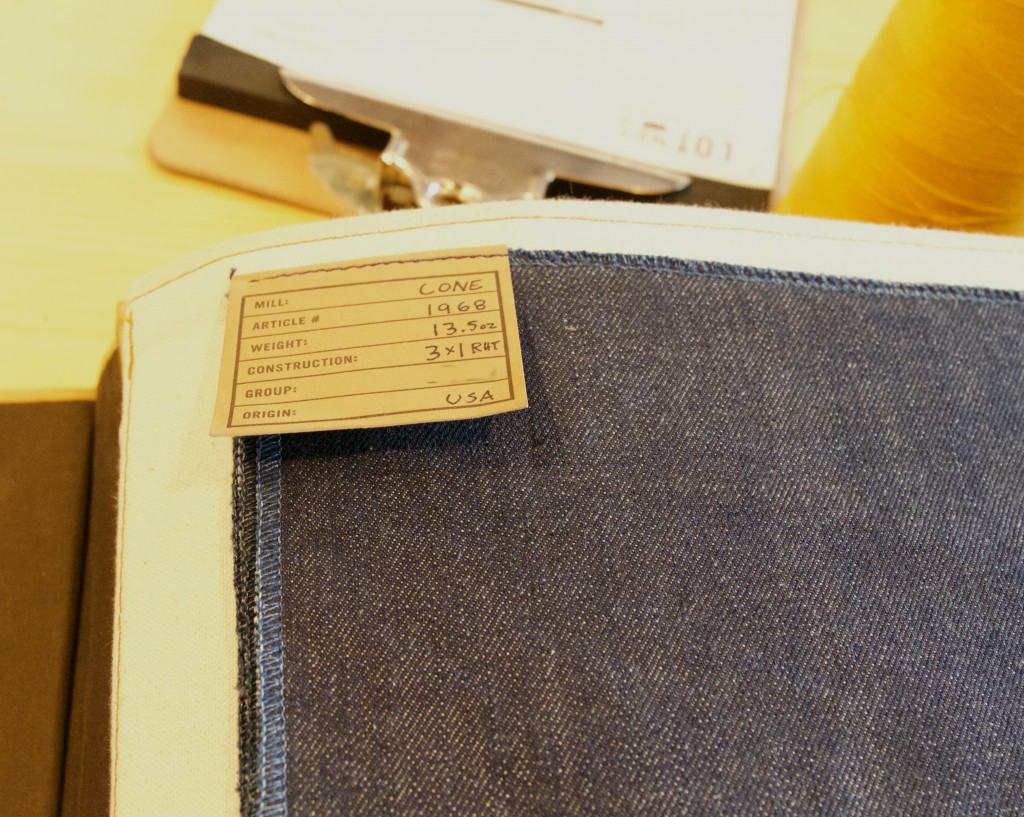 While many might be paralyzed by choice, Megan dove right in, flipping quickly through pages of chalky grey to midnight blue denim squares. The denim featured in this book is flown to San Francisco from places like Kaihara, Japan and Isko, Turkey, though many of the swatches hail from Cone Mills in White Oak, NC. Each sample varies in weight and touch-feel.
The very first swatch in the entire catalogue caught Megan's eye off the bat. She pointed out the rich, dark denim to Ryan, who jotted down her selection on the order form.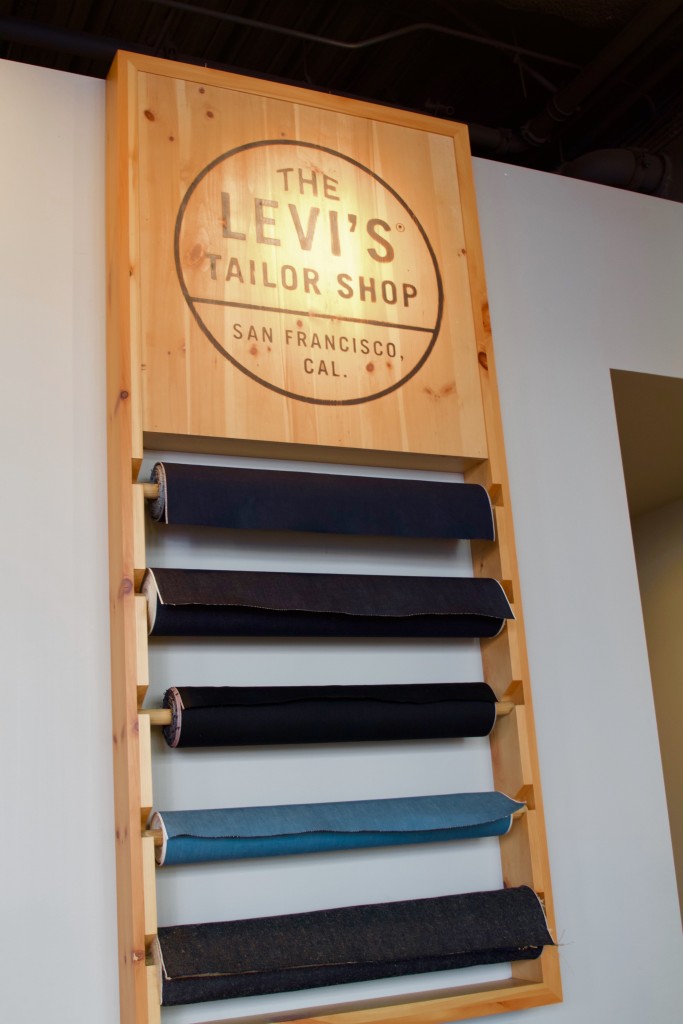 "All of the Levi's that I own are vintage and made in the USA, which made it easy for me to pick." Megan explained.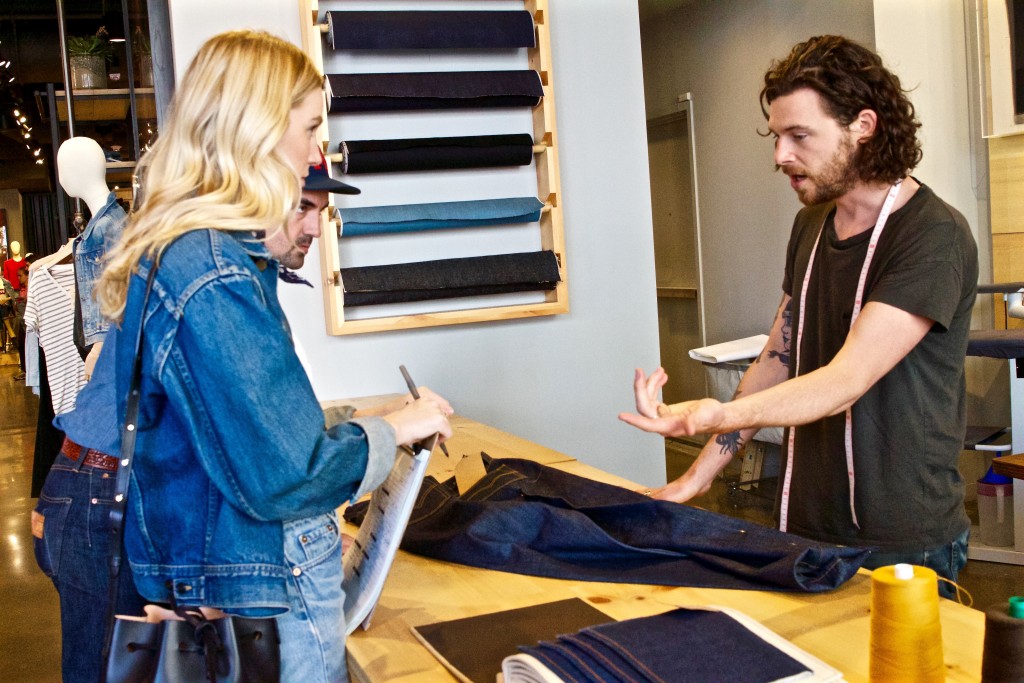 "This is our 'bread and butter' denim." Ryan agreed, as he moved to retrieve another suede-bound book, featuring an array of rivets and buttons.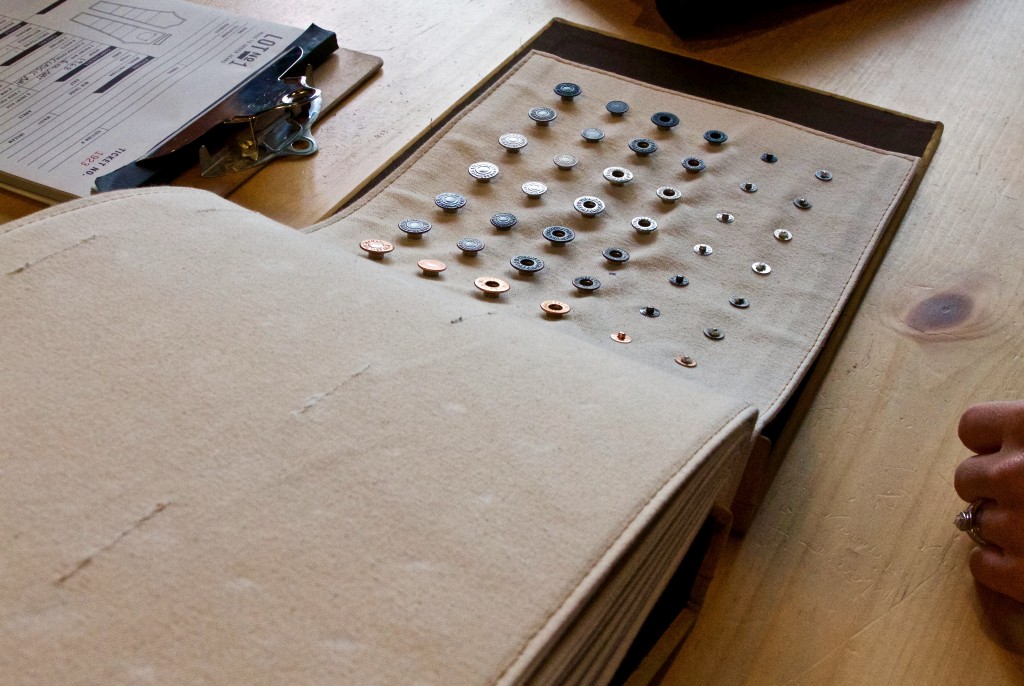 Next, he brought out a box filled with a variety of threads. Ryan recommends choosing two similar strands to use as a base stitch and an accent stitch. Megan selected a warm golden color thread for her primary and a brighter yellow as the accent shade.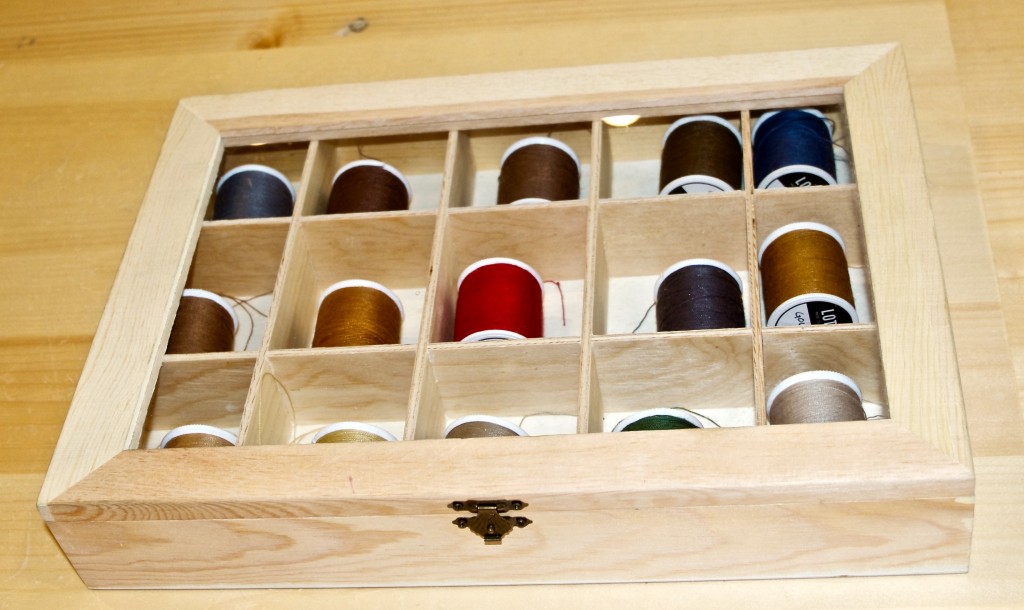 From there, Megan selected leather patching for the waistband of her custom pair, pocketing and wash tags.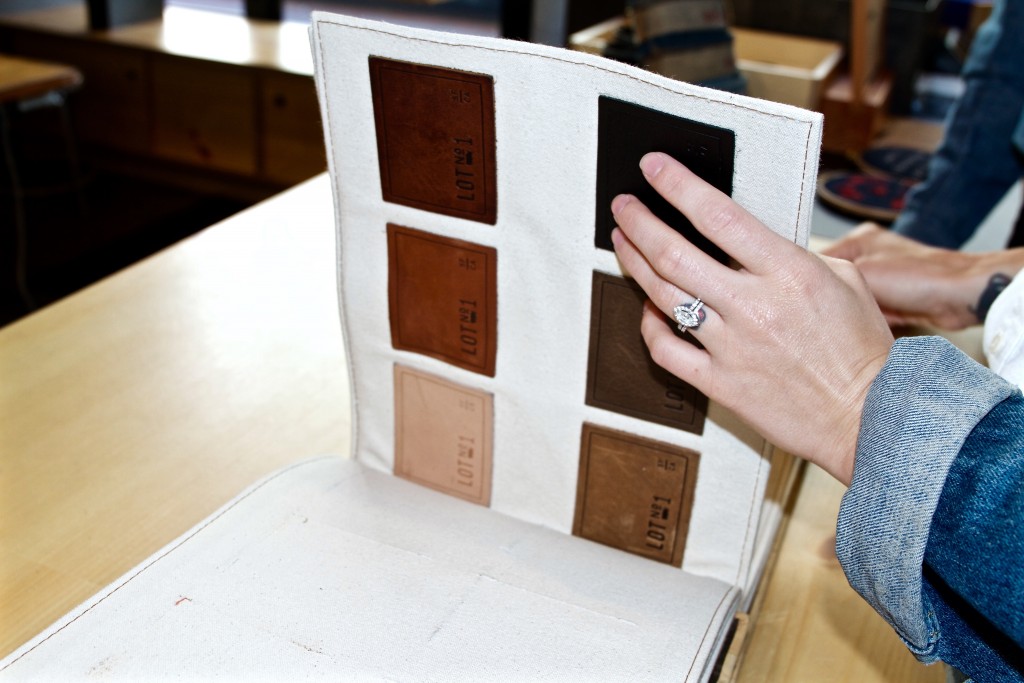 After Ryan made note of her selections, they began the conversation about her desired fit. Megan knew before she even arrived what she was looking for – straight fit, button fly.
"I came prepared!" Megan smiled. "I have a notebook where I wrote down two things – button fly, straight fit."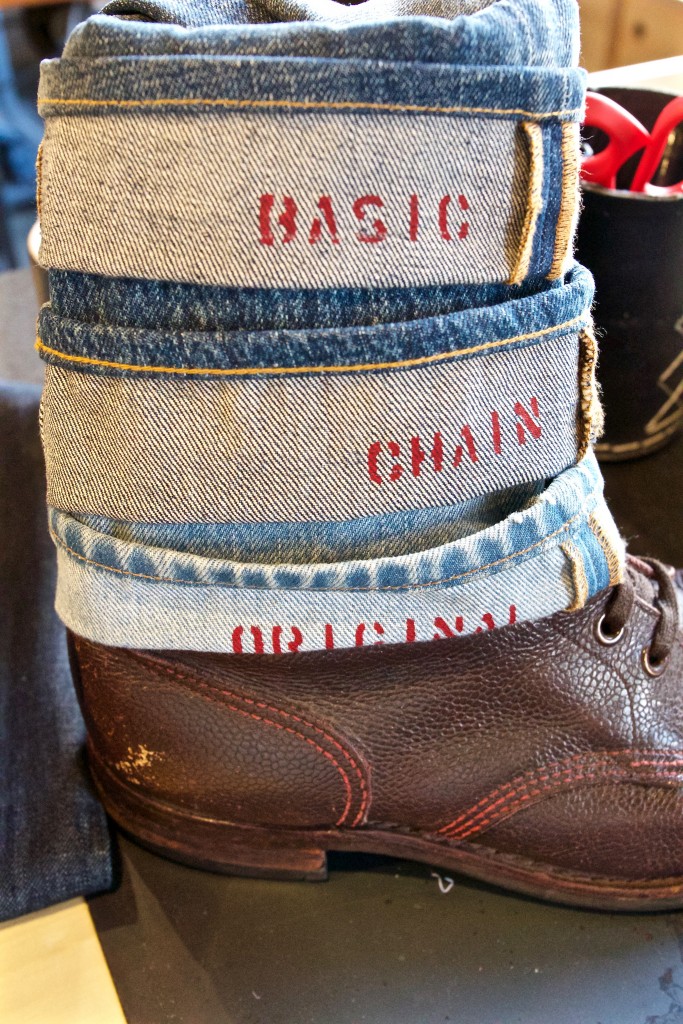 The measurement stage and the discussion around fit is arguably the most crucial element of this design process. Each pair of Lot 1 jeans is made with high quality, selvedge denim. The pinnacle goal of Lot 1 is to showcase the wearer's personality, so precise measurements and fit alignment between the wearer and tailor are critical.
All Lot 1 jeans take 16-24 hours to create and are fully handmade by our Master Tailors. In San Francisco, Lot 1 customers can coordinate to have their custom pieces stonewashed at our Eureka Innovation Lab — an option Megan chose for her jeans. By the time her completed pair reaches her, it will feel like they have been hers forever.
"Picking out all of the details for my custom-made Levi's was definitely one for the books," she said.
ABOUT THE AUTHOR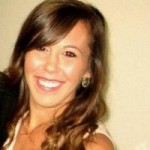 Caitlin sits on the Levi Strauss Americas Consumer Marketing team and manages social media content creation, planning and production for the U.S.
Like this story?
Sign up for the Unzipped newsletter to get the best of the Unzipped blog — company news and views, employee profiles, innovation and sustainability stories, behind-the-scenes and Archives highlights — sent straight to your inbox weekly