July 10, 2015
Manhattan Event Celebrates Launch of Levi's® New Women's Denim Collection

Trends come and go, but badass women never go out of style. Eighty years ago, Levi's® debuted the first pair of women's jeans, and the world has never been the same. This past Tuesday night in New York City, Levi's® celebrated the launch of its new women's denim collection. Rockstar Joan Jett, photographer Petra Collins, DJ Leigh Lezark of The Misshapes, and Jillian Hervey of the neo-soul duo Lion Babe were just a few of the inspiring women who lent their talents to help set the mood of effortless cool on a hot Manhattan night.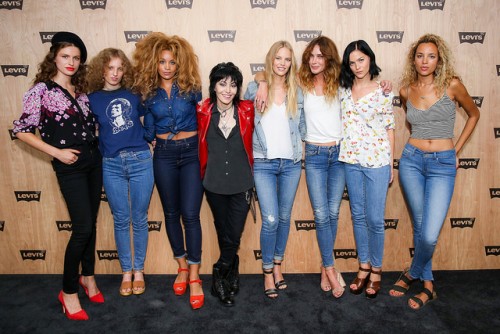 Levi's® signature infusion of vintage nostalgia and cutting-edge innovation felt right at home in the heart of New York City's hip Meatpacking District. In the shadows of the High Line, Manhattan's beloved elevated and selfie-inspiring park built on a defunct railroad line, chic gals in high heels and platform sandals braved the cobblestone streets to attend the launch event. Stepping out in the latest denim styles — from one-piece throwback jumpsuits to classic Levi's® 501® jeans — attendees lined up to enter the warehouse studio space.
It was a night celebrating heritage, reinvention, and innovation in equal parts. Situated a stone's throw from the Standard Hotel, the Whitney Museum of American Art in its recently-opened downtown location, Michelin-star rated restaurants and bucolic rooftop bars and biergartens, it was an authentic intersection of fashion, art, food, and music.
The party was just getting started as the sun set over the Hudson River. The evening featured a larger than life portraiture series by Petra Collins showcasing iconic women in select styles from the new women's denim collection. Attendees included models Erin Wasson, Marloes Horst, Tali Lennox, and Phoebe Collings-Jam, all of whom were also featured in Collins' photographs alongside Jett and Hervey.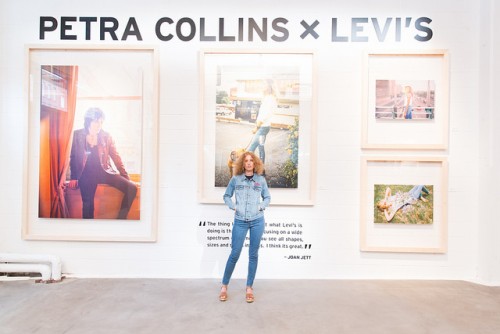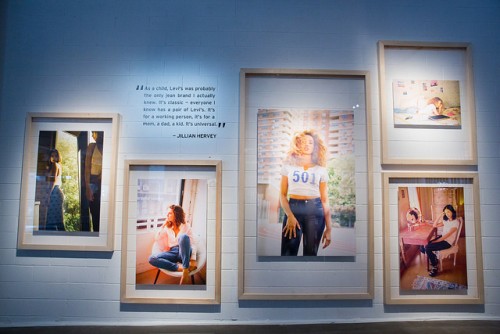 Press photographers and reporters rubbed elbows with models, while DJs (including a set from The Misshapes) kept the music and vibe flowing.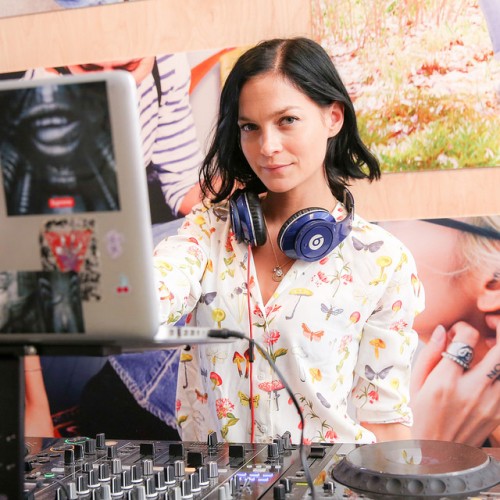 Socialites scrolled their social feeds next to bouquets of pastel peonies in the flicker of tealight candles. Chambray-clad waiters floated through the crowd serving delicate amuse-bouches, champagne, and Paloma grapefruit cocktails.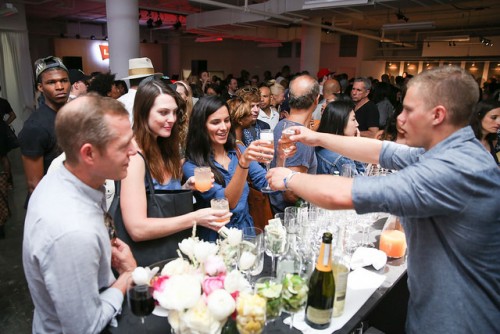 Up the short stack of mezzanine stairs, a line-up of ladies modeled the new women's denim collection 700 Series, from Slim to Bootcut to High Rise Skinny. Another area displayed a first look at the upcoming Levi's® Fall 2015 global brand campaign featuring Grammy award-winning artist Alicia Keys, indie pop singer and songwriter Ryn Weaver, French-Cuban musical duo (and twin sisters) Ibeyi, and Japanese drummer and vocalist Kavka Shishido.
Next to the step and repeat, just out of the camera flash's reach, was another showstopper on display. A real vintage beauty: "Harriet" – a pair of original Lady Levi's jean, Lot 701 from 1937. They were accompanied by an original copy of the Vogue magazine that reviewed their debut.
The night capped off with an electrifying performance by Lion Babe.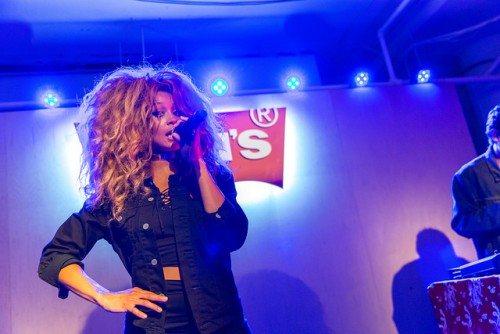 With her signature golden mane, singer-songwriter Jillian Hervey and musician Lucas Goodman got the audience moving. All in all, it was an event that celebrated confidence, comfort, sexiness, strength … and the power of the perfect pair of Levi's® jeans.
Like this story?
Sign up for the Unzipped newsletter to get the best of the Unzipped blog — company news and views, employee profiles, innovation and sustainability stories, behind-the-scenes and Archives highlights — sent straight to your inbox weekly.