April 7, 2014
Look for plenty of blue in the stands when the University of Connecticut Huskies square off against the University of Kentucky Wildcats in tonight's NCAA Men's Basketball Championship game. Both teams' colors are white and blue.
We're betting there may be a bit more blue in the Kentucky sections—courtesy of Dockers® Game Day Khakis.
You see, of the two teams, only Kentucky has yet to acquire Game Day Khakis status. (There are 20 such teams, with more coming soon.)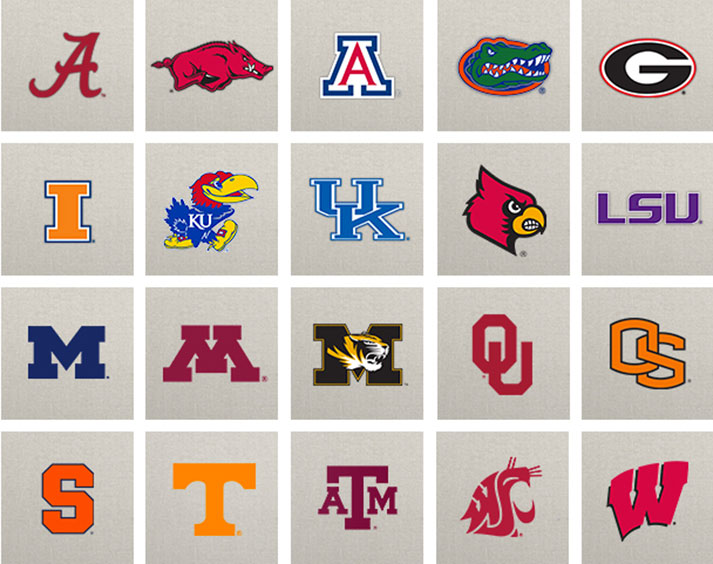 Blue T-shirts? Everywhere. Blue pants? We think Kentucky has the edge.
So your team didn't make it to tonight's game? Well, with college basketball season coming to an end, that means college baseball season must be in full swing. And guess what? Dockers® Game Day Khakis collection now includes shorts. Perfect for a spring double header.
No matter your sport, if your team's among the lucky Game Day Khakis 20, you can be dressed for success. Even if they lose, you'll still look like a winner, right?
By the way, despite that big image up top, we don't have a favorite in tonight's championship. We're just basketball fans looking for a great game. Go Huskies! Go Wildcats! Go Blue!