October 18, 2013
What happens when children – the sons and daughters of employees – descend on the Levi Strauss & Co. office in Singapore?
Fun stuff. Good stuff, too.
For Children's Day – a school holiday in Singapore – we invited employees who have children to bring them to work for the day. It's something we call Kids Take Over.
The kids arrived early and bright eyed. And after a healthy breakfast, we gave the youngest visitors a lesson in how the company uses rivets to make jeans. This is an essential part of LS&Co. history. Founder Levi Strauss and tailor Jacob Davis invented jeans back in 1873 by using rivets to strengthen work pants.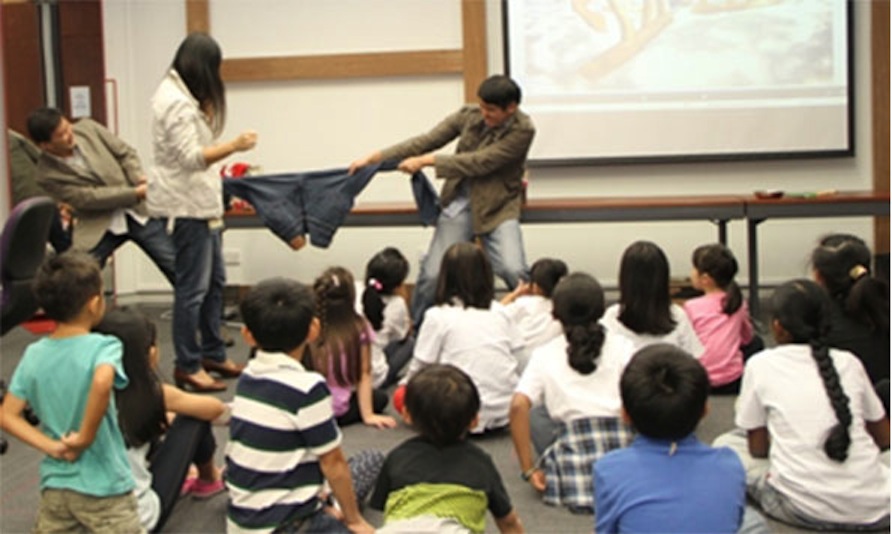 The older guests learned first-hand how Levi's® Water<Less™ jeans are made, using significantly less water. They saw how this conserves the precious liquid. One of the key takeaways? They, too, could conserve water, by not washing their jeans after every wear.
Okay, "dirty is the new clean" may not work for every kid, and most children don't do their own laundry, but they can remind their parents that not washing after every wear saves water and energy.
Next up, making old new again. The kids tackled a do-it-yourself arts-and-crafts project, decorating their old jeans and t-shirts with colorful beads, patches and paints. They also made coasters and hot drink sleeves from recycled denim.
Then, they joined employee volunteers in a project that dates back to the beginning of Levi Strauss & Co: giving back to the community. The children filled backpacks with school supplies for underserved kids at Lakeside Family Centre.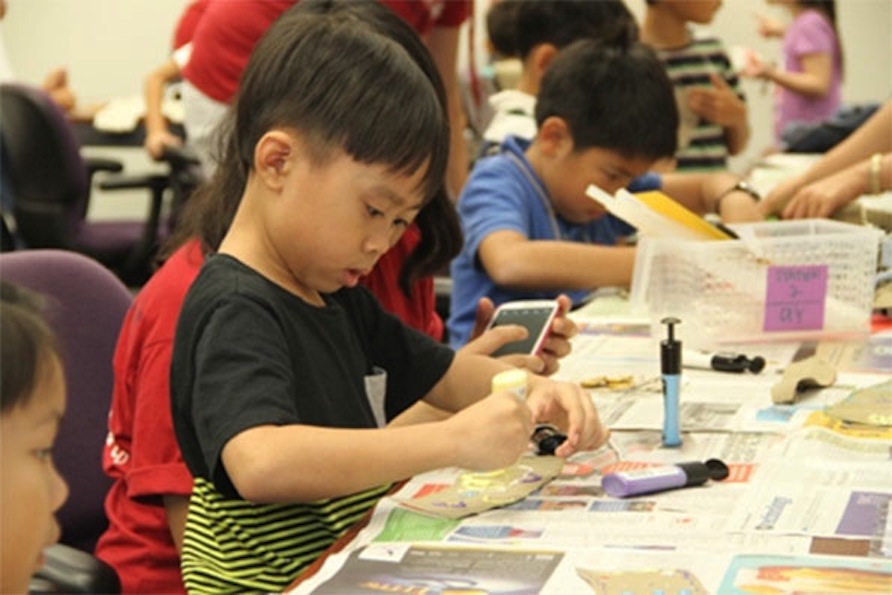 Learning that volunteering and community involvement is part of the company's DNA may explain 9-year-old Nadeem's response when he was asked what his mother did at work: "She helps people."
Sweet, huh? What's more, with the backpack project, he was able to do the same.
After a hard half-day at the office, the kids were treated to a fun lunch with face-painting, fake tattoos, balloon sculpting and a roving magic show. Because work should also be fun, right?
With great help from our employee Community Involvement Team, the kids left our Singapore office knowing a little bit more about what their parents – and the company – do every day.