June 4, 2013
Around the world, Levi Strauss & Co. employees gave back to their communities in May.
It's all part of Community Day, a highlight of the year at our company, where we step away from our desks and volunteer with non-profit organizations in the communities we live, work and play. This year we participated in nearly 170 projects in 46 countries around the world.
In rolling up our sleeves, we are making strides in addressing sustainability, equality and the fight against HIV/AIDS. We also granted a total of $300,000 to non-profit partners through the Levi Strauss Foundation.
Here, we share our favorite photos from the day.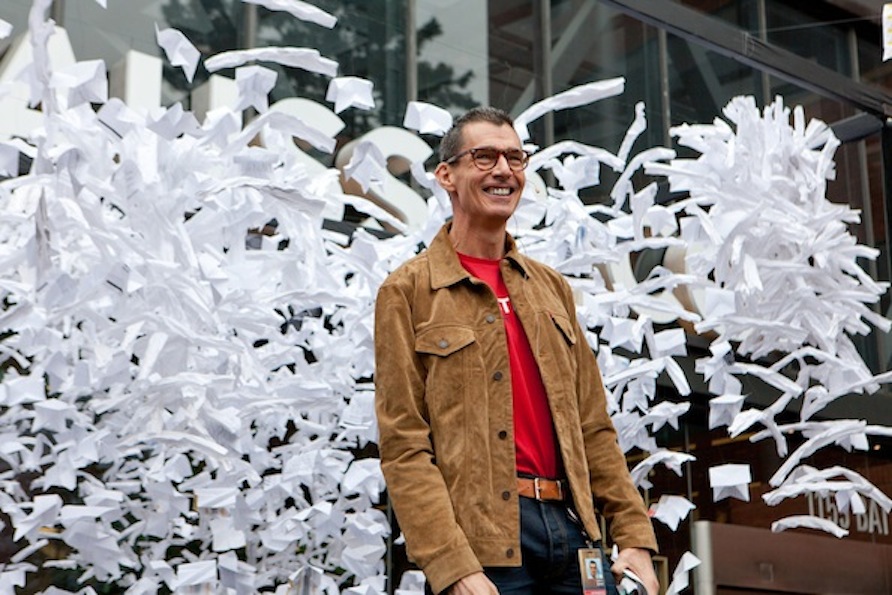 Waste<Less™ Inspiration
This year, we drew inspiration for Community Day from our Levi's® Waste<Less™ collection, which incorporates recycled plastic bottles into the denim fabric, and we participated in numerous volunteer projects focused on sustainability. Pictured is our CEO, Chip Bergh. Behind him are paper airplane decorations, made from creatively reused printer paper pulled out of the recycle bins at our San Francisco Headquarters.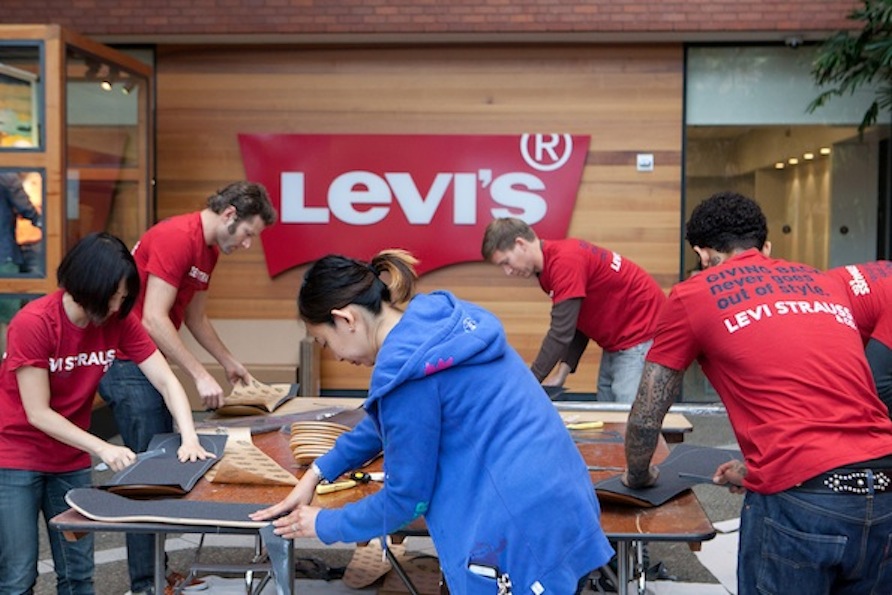 Board Rescue
In partnership with Board Rescue, employee volunteers built 300 new skateboards and refurbished old skateboards donated by local skate shops. We delivered the new and refurbished skateboards to Cesar Chavez Elementary School in San Francisco and watched as instructors  taught the kids basic skateboarding skills. Board Rescue makes a difference in the lives of the youth it serves by getting kids engaged in skateboarding and building self-esteem and leadership skills in the process.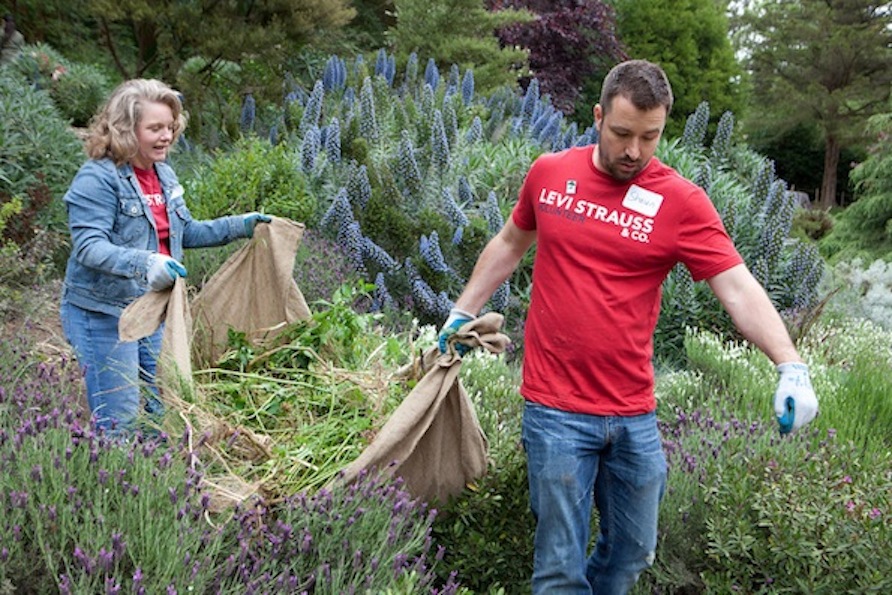 AIDS Memorial Grove
More than 30 years ago, Levi Strauss & Co. was one of the first companies to acknowledge HIV/AIDS and to apply significant resources towards its eradication. This year we continued that important work at the National AIDS Memorial Grove by putting in mulch and tending to the plants there. This garden is a living tribute to those who have been touched by HIV/AIDS, and a reminder that our fight against the disease requires constant work and is far from over.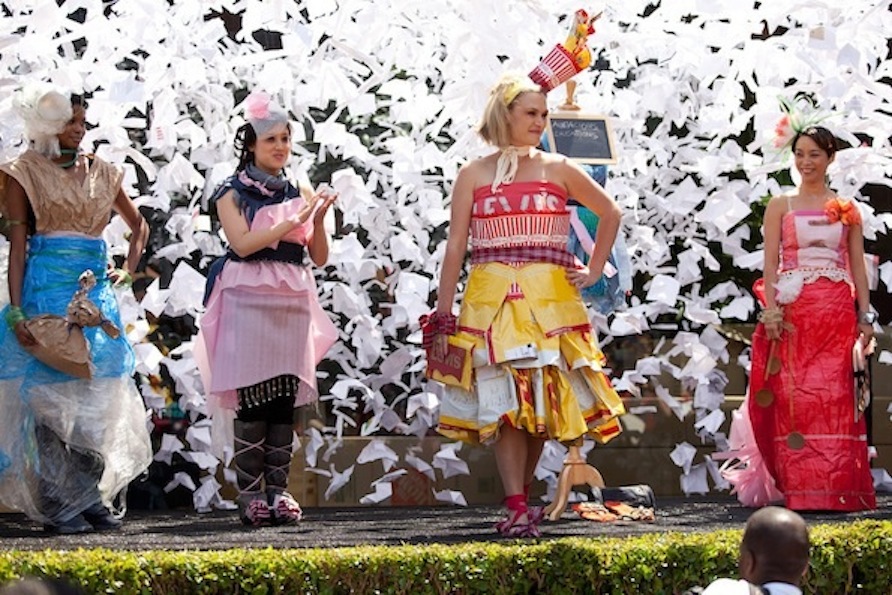 Trashion Show
Drawing inspiration from our Levi's® Waste<Less™ collection, we re-used trash and recyclables from our office building to style original fashion out of trash. We challenged our creative minds to design an outfit over the course of a morning. As you'll notice, the winning design paid tribute to the San Francisco 49ers and the new Levi's® Stadium. With a nod to our hometown team, the winners of the fashion show donated their $1,000 in prize money to the 49ers Foundation, a non-profit that supports development programs for underserved youth to keep them, "Safe, On Track, and In School."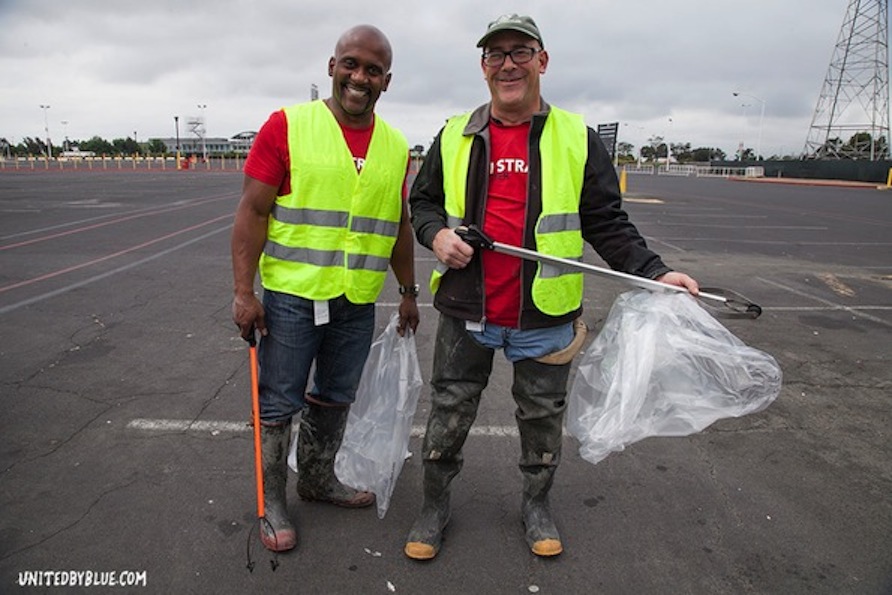 United By Blue
Together with United By Blue, we cleaned up trash and collected PET plastic from waterways in Damon Slough in Oakland. The plastic will be woven into next year's Community Day t-shirts. The 8-acre expanse was named one of the Bay Area's most-littered waterways in 2012. Together, UBB and employee volunteers removed 1,321 pounds of trash from the waterway during just a few hours.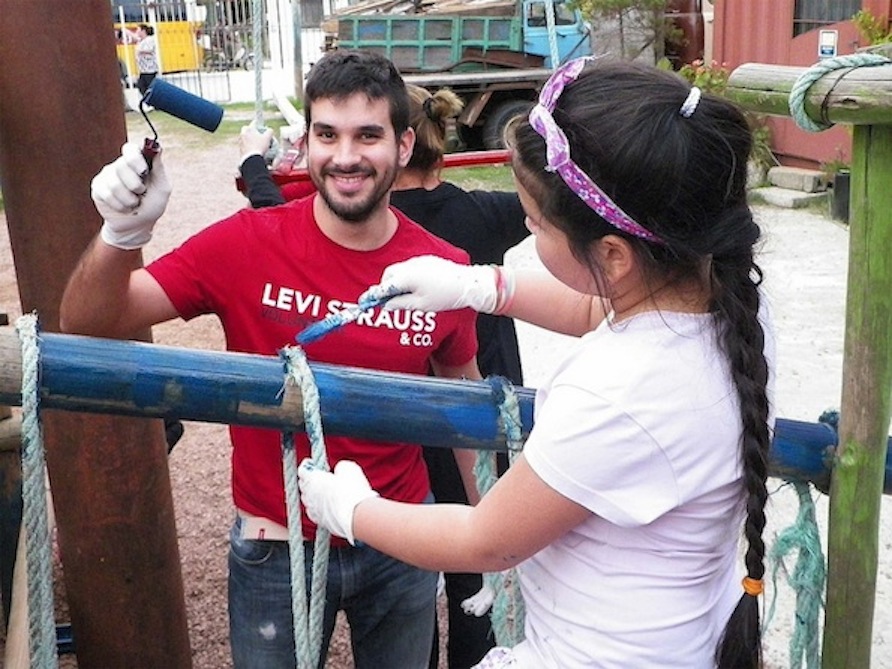 Nuevo Amanecer
We served lunch at Nuevo Amanecer, an organization that offers support to domestic violence survivors and those affected by addiction and lack of support in Montevideo, Uraguay. We also spruced up the garden and did a little painting of the building exterior.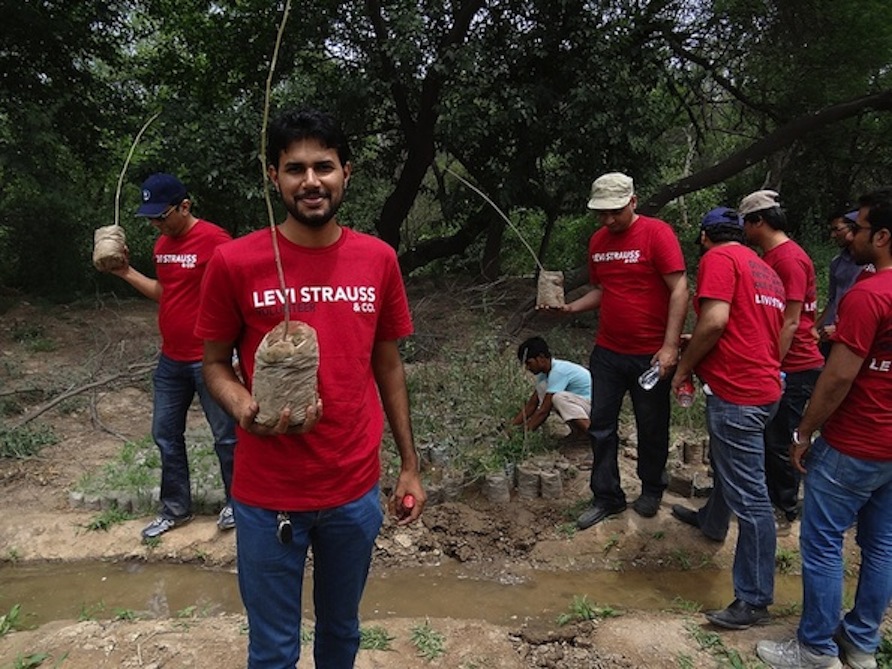 World Wide Fund For Nature
We helped plant trees and cleaned up a local wildlife park in Lahore, Pakistan. We also toured the park and participated in an interactive session to learn about the importance of conservation.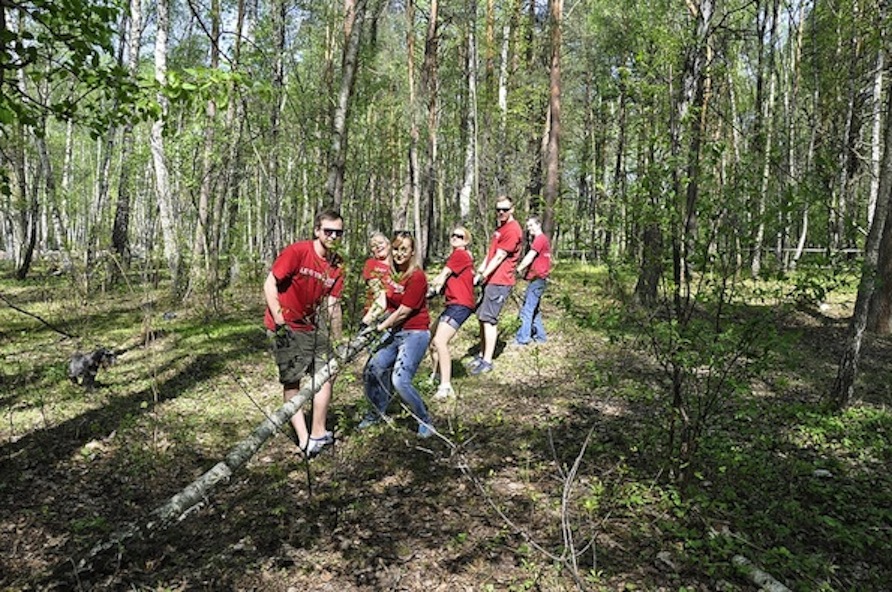 Dirty is the New Clean
Employees in Plock, Poland, demonstrated their commitment to sustainability by helping pick up trash and cleaning up a natural park and the city zoo.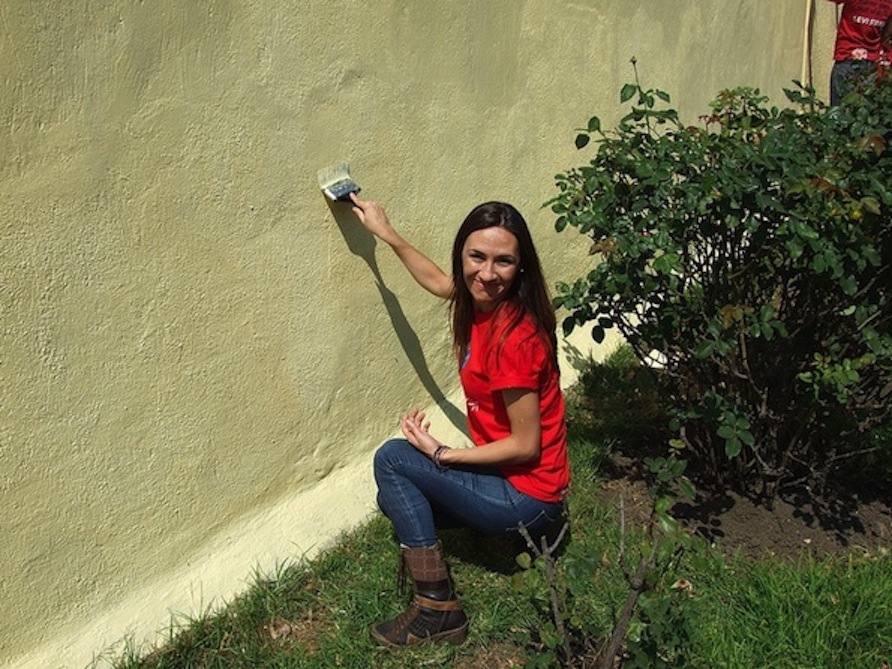 Casa Hogar Mision Betel
We volunteered at an orphanage that gives shelter, education and basic needs to children in Aguascalientes, Mexico. We spruced up the space by painting both inside and outside the building.