pioneers in justice
pioneers 2020
MEET THE PIONEERS 2020 CLASS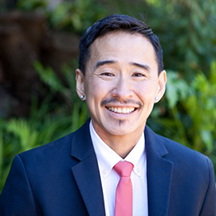 Kris Hayashi
Transgender Law Center
Kris Hayashi has been active in social, racial and economic justice organizing for over 20 years. Kris served as the Executive Director of the Audre Lorde Project, a Lesbian, Gay, Bisexual, Two Spirit, Trans and Gender Non-Conforming People of Color organizing center based in New York City for ten years. Previously he served as a trainer and organizer at Western States Center in Portland, Oregon. He also served as Executive Director of Youth United for Community Action.
Kris became Executive Director at Transgender Law Center, one of the largest organizations in the country advancing the rights of transgender and gender nonconforming people, in February 2015. Prior to that, he had served over a year in the role of Deputy Director at the organization.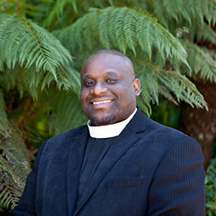 Pastor Michael McBride
LIVE FREE
Pastor Michael McBride (known as "Pastor Mike") is a native of San Francisco and has been active in ministry for over 20 years. A graduate of Duke University's Divinity School, with a Master of Divinity with an emphasis in Ethics and Public Policy, Pastor McBride founded The Way Christian Center in West Berkeley, where he presently serves as the Lead Pastor.
In March 2012, he became the Director for the Lifelines to Healing/LIVE FREE Campaign with the PICO National Network, a campaign led thousands of faith leaders and faith congregations throughout the United States committed to addressing gun violence and mass criminalization of people of color.
In 2013, Pastor McBride was selected as the #9 Top Clergy Leader to Watch in the US by the Center for American Progress. In 2016, he was appointed as an Advisor on President Obama's Faith Based Advisory Council for Faith-Based and Neighborhood Partnerships. He is a nationally recognized trainer, activist and speaker who provides commentary with MSNBC, CNN, Al-Jazeera, NPR, NY Times, Huffington Post and many other programming and publications for issues related to faith and racial justice.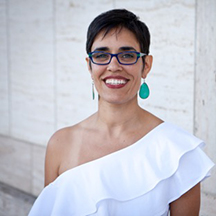 Vanessa Moses
Causa Justa :: Justa Cause
Vanessa Moses is the Executive Director of Causa Justa :: Justa Cause. She was previously Co-Director of Programs at CJJC for 12 years. Vanessa has a long track record of building the power & leadership of working-class communities. She trained as an organizer at the National School for Strategic Organizing with the Labor/Community Strategy Center and Bus Riders Union in Los Angeles.
Vanessa has served as co-chair of San Francisco Rising, and in 2016 Vanessa's leadership led to the formation of Bay Rising, a regional alliance of community-led organizations working to address the crisis of inequality throughout the Bay Area and statewide. Vanessa was also one of the co-creators of Bay Resistance, a multi-sector rapid response network of over 50 organizations.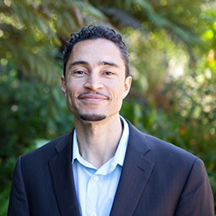 Zachary Norris
Ella Baker Center for Human Rights
Zachary Norris is the Executive Director of the Ella Baker Center for Human Rights and a former director of our Books Not Bars campaign. Prior to rejoining the organization, Zachary co-founded and co-directed Justice for Families, a national alliance of family-driven organizations working to end our nation's youth incarceration epidemic.
During the seven years he led the campaign, Books Not Bars built California's first statewide network for families of incarcerated youth, led the effort to close five youth prisons in the state, passed legislation to enable families to stay in contact with their loved ones, and defeated Prop 6-a destructive and ineffective criminal justice ballot measure.
In addition to being a Harvard graduate and NYU-educated attorney, Zachary is also a graduate of the Labor Community Strategy Center's National School for Strategic Organizing in Los Angeles, California and was a 2011 Soros Justice Fellow.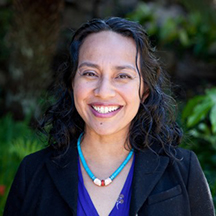 Aparna Shah
Mobilize the Immigrant Vote
Aparna Shah has worked for social change and expanded democracy with immigrant and refugee low-income communities for over 22 years. Under her leadership, Mobilize the Immigrant Vote has organized statewide campaigns directly reaching 275,000+ immigrant and refugee voters of color, built the long-term infrastructure and capacity of grassroots immigrant and refugee organizations across the state to run electoral and issue campaigns and established a sister organization, the MIV Action Fund.
Prior to joining MIV in 2009, Aparna worked to advance the self-determination and reproductive justice of women, people of color, and queer communities and spent several years working to transform a public middle school into a vibrant youth and community center in San Francisco's Mission District. Aparna sits on the Board of 18 Million Rising, and holds a Master of Health Sciences degree from Johns Hopkins School of Public Health.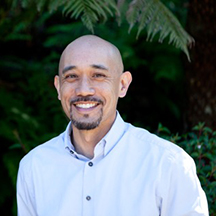 Terry Valen
Filipino Community Center
Terry Valen is the Executive Director of the Filipino Community Center (FCC), an organization founded in 2004 to address the displacement of airport security screeners by a law, passed in the wake of the 9/11 tragedies, requiring that all screeners be U.S. citizens. This resulted in massive firings of screeners nationally and in the Bay Area. FCC is a progressive voice for the broader Asian and Pacific Islander community, advocating for immigrant and worker rights, language diversity and racial justice.
Terry was influenced at a young age by his upbringing in New Orleans, when he was among a handful of Asians living in his neighborhood. Terry witnessed the many barriers that his classmates faced to attain higher education and earn a livable income – and he has fought for inclusion, equality and justice ever since. Terry was appointed by San Francisco Mayor Ed Lee in 2013 to San Francisco's Wage Theft Task Force. He was awarded the San Francisco Foundation Koshland Civic Unity Award in 2011 and he serves as the National President of the National Alliance for Filipino Concerns.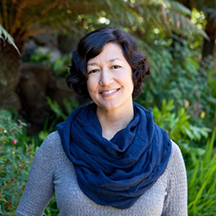 Miya Yoshitani
Asian Pacific Environmental Network
Miya Yoshitani has an extensive background in community organizing, campaign strategy, leadership development and training, organizational development, and fundraising, and a long history of working in the environmental justice movement. In her twenties, she was the executive director of the largest student environmental network in the US, the Student Environmental Action Coalition, SEAC, and worked broadly in international environment and development networks organizing for environmental and economic justice.
Miya first joined the Asian Pacific Environmental Network (APEN) staff in the mid-90's as a youth organizer, and has served as lead organizer, development director and spearheaded APEN's strategic planning. She became Executive Director in 2014.
APEN has been fighting – and winning – environmental justice struggles for the past 18 years and remains one of the most unique organizations in the country explicitly developing the leadership and power of low-income Asian American immigrant and refugee communities.