Levi Strauss & Co. is driven by strong values, creativity and hard work. Using innovative, sustainable and progressive practices isn't just how we make our jeans and other products — it's a principle we value in all of our work.
message from our ceo
---
---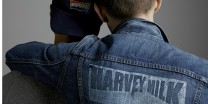 Get The Levi's® x Harvey Milk Foundation Pride Collection 2016
Wear it with pride. The Levi's® x Harvey Milk Foundation Pride 2016 Collection is now available, the product of a longstanding relationship with the Harvey Milk Foundation to continue to…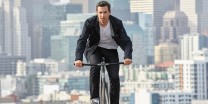 Function Meets Fashion: Levi's® Commuter x Jacquard by Google
This technological breakthrough doesn't sacrifice style. The latest advancement in wearable technology comes in the form of a Levi's® Commuter™ Trucker jacket designed with Google ATAP's Project Jacquard technology woven…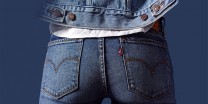 Happy 143rd, Blue Jeans!
On May 20, 1873 Levi Strauss and Jacob Davis were awarded a patent for a new garment: riveted work pants. Using denim, the partners began manufacturing the world's first blue…
---