January 24, 2022
Fashion is delving deeper into the Metaverse with the emerging NFT trend — and the Levi's® brand is giving one of its most iconic products the non-fungible token treatment.
In Europe, the brand offered consumers a chance to win a pair of its new Circulose® 501® Original jeans made from organic cotton and recycled denim – along with an exclusive digital version: the Levi's® 501® NFT. This is the first series of Levi's® jeans guaranteed for life by NFT certification.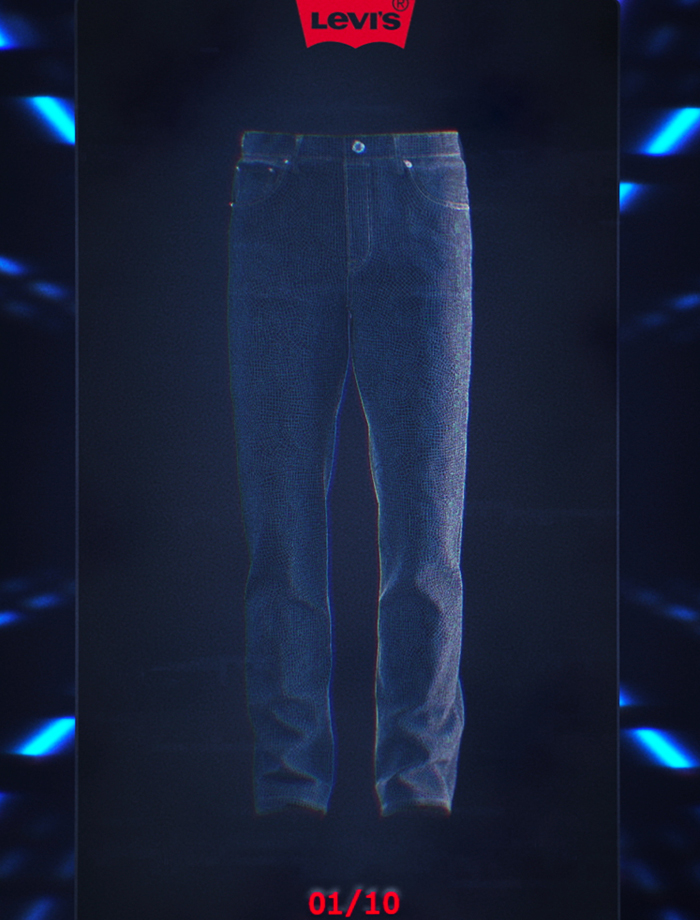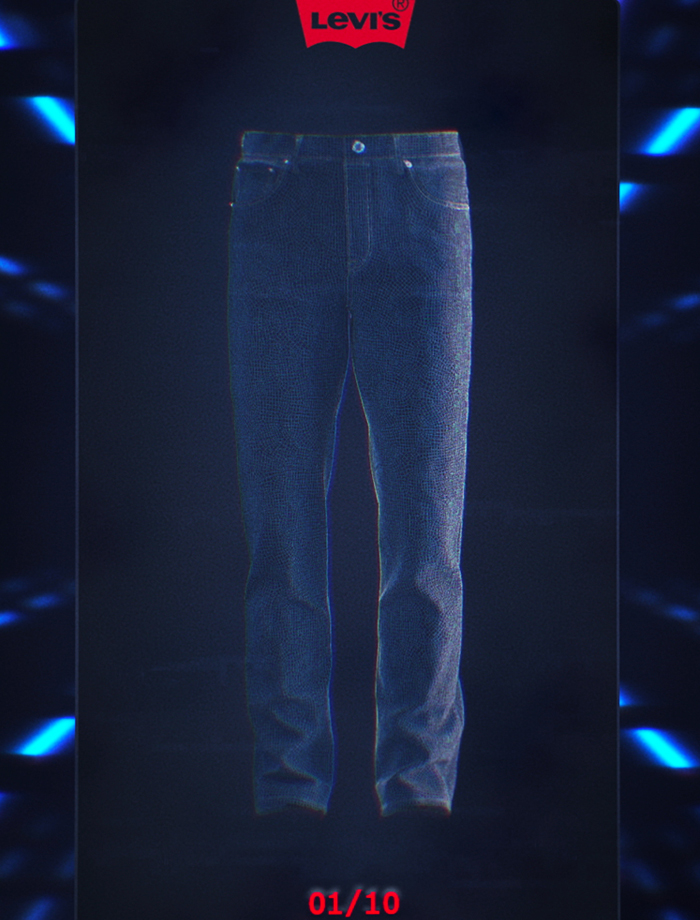 Shoppers at more than 100 Levi's® stores in France were invited to take part in a drawing held for 10 pairs of the revolutionary series using a specially created QR code that could be scanned. At the end of the contest, the winners received an NFT certificate guarantee — offered through the popular blockchain Ethereum—linked exclusively to the new 501®, making this combination a score that included the most iconic jean, made of the most sustainable denim fabric, using the newest digital technology.
Levi's® association to virtual worlds isn't totally new. In 2019, the brand entered a new dimension by joining forces with popular music and dance game QQ Dance to create a 3D-rendered wardrobe for its game characters. And in 2020, the brand partnered with tennis champion Naomi Osaka on open-edition trading card NFTs for $50, and a one-of-one auction starting at $501 in recognition of 501® Day.
Innovation is in our DNA, which is why we keep testing and exploring the potential opened by blockchain-based technologies. The NFT is a technology based on blockchain that uses computer protocols to encrypt, secure and identify transactions between users. Associated with a digital object, the NFT allows its individualization by attributing unforgeable and unique characteristics. That's why each of the 10 pairs of jeans were accompanied by an NFT representing its digital double: 3D digitized 501® jeans.
"Innovation and product quality were at the very foundation of the Levi's® brand over 160 years ago" said Mathilde Vaucheret, Southern Europe marketing director for Levi Strauss & Co. "We must respect our heritage while remaining relevant to our increasingly digitally-savvy consumers. This 501® Original will be the best ally for our connected consumers for the rest of their lives with NFT digital certification."