December 20, 2021
As the COVID-19 pandemic spilled into 2021, we continued to face challenges but still had plenty of successes to celebrate. Here's a look back at the year that was, marking our impressive growth and our ongoing commitment to our values.
Levi Strauss & Co. Acquires Beyond Yoga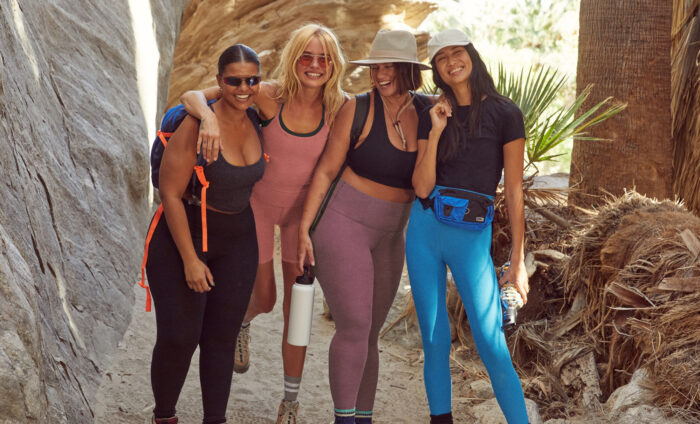 LS&Co. officially entered the activewear category with the acquisition of Beyond Yoga in August. The acquisition is designed not only to complement our own growing women's business but also to help the Beyond Yoga brand expand through our global resources and infrastructure. It's also in line with our values — the female-founded Beyond Yoga started in 2005 and offers soft, comfortable activewear that celebrates body inclusivity with sizes ranging from XXS to 4X. Women also make up 88% of its employee base.
Levi's® Urges You to "Buy Better, Wear Longer"
This spring, the Levi's® brand launched its "Buy Better, Wear Longer" campaign, which addressed the environmental impacts of apparel production and consumption while encouraging consumers to make smart decisions about the products they buy. The ongoing campaign highlights the brand's efforts to reduce its own natural resource footprint by using sustainable materials such as cottonized hemp and organic cotton, and conserving water by manufacturing with Water<Less® techniques. And what better way for consumers to conserve than by investing in high-quality Levi's® denim — designed to be worn not just for seasons but for generations.
Putting Our Values on Full Display
The COVID-19 pandemic not only threatened our health but also shined a light on inequalities and prejudices. In March, CEO Chip Bergh voiced his support for Asian Americans in the face of increased hate crimes against that community, emphasizing LS&Co.'s stance against discrimination. Chip was also an instrumental voice this year in the fight for paid leave, speaking out on health injustices in an CNN op-ed where he urged for a federal policy that would allow every worker in the U.S. up to 12 weeks of paid time off to care for themselves and family members during an illness.
On the voting rights front, LS&Co. lent its support to the John Lewis Voting Rights Advancement Act, meant to protect the voting rights of Black, Brown and historically underrepresented citizens. As Chip wrote, "Democracy only works when everyone can vote."
LS&Co. Launches its First Sustainability Report
September marked the release of our first-ever Sustainability Report, detailing our progress and programs across climate, consumption and community. The report covered LS&Co.'s efforts through 2020 to use resources efficiently and laid out our goals for years to come, focusing on using less water, reducing emissions and waste, supporting our workers and becoming more circular. We've committed to becoming more ambitious and transparent through our public reporting and plan to build on that in 2022.
Our Frontline Workers Went Above and Beyond
As the challenges of the pandemic carried on into 2021, our more than 13,000 retail, distribution center and plant employees continued to demonstrate flexibility and commitment to their work. While celebrating these frontline employees, LS&Co. also supported them by extending our paid sick leave policy to all U.S. part-time, hourly retail workers. This allows them to take paid time off when they or their family members get sick so they don't have to choose between their health or their jobs.
LS&Co. is Back on Fortune's Change the World List
LS&Co. was honored in October when Fortune released its 2021 Change the World List, recognizing the company for making a positive social impact. We received shoutouts for our "Buy Better, Wear Longer" campaign — which supports sustainable practices in manufacturing — and for our paid family leave and sick leave policies — which support the health of our employees. This is the third time we've made the list, previously receiving accolades in 2017 and 2018 for our Worker Well-being programs and Screened Chemistry program.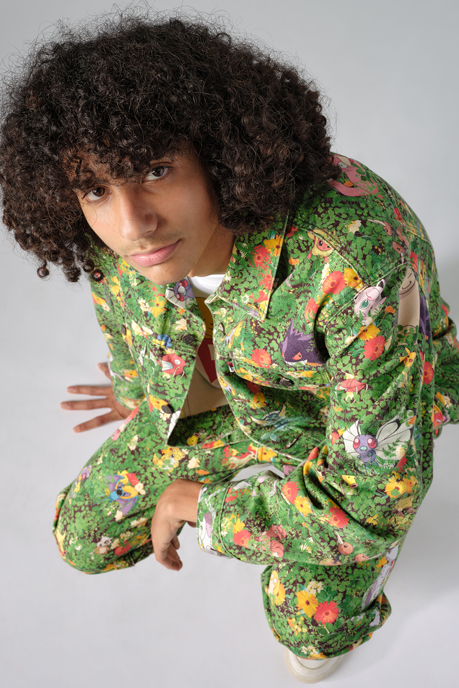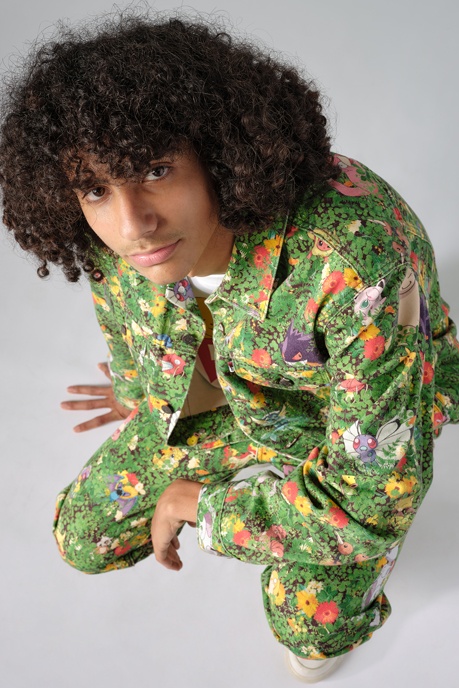 Levi's® Made a Big Splash with Hot Campaigns
The Levi's® brand kicked off 2021 with the launch of its "Beauty of Becoming" series, an installment of films and still photography highlighting the journeys of famous figures — such as Jaden and Willow Smith, Naomi Osaka and others — and how they became who they are today. The brand also came together with another icon, the Grateful Dead, for a new capsule collection featuring the iconic band's colorful graphics on Levi's® tees, fleece, denim and accessories. And Olympian Naomi Osaka partnered with us again to release a four-piece collection made from upcycled and repurposed fabrics. Rounding out our year of big names, we also joined forces with Pokémon for a collection commemorating the 25th anniversary of the characters and ended the year with a new Felix the Cat™ collection that gave the cartoon character a fun collegiate twist.
Putting Digital First
Over the last year, the company fast-tracked efforts to transform our business and brands using digital technology, data and artificial intelligence (AI). Through our Digital Enterprise Office, we scaled the use of digital tools and machine learning across the company, using AI to optimize ecommerce promotions, develop a better consumer experience on levi.com, rethink our design process and more. This work also included the creation and launch of our first-ever Machine Learning Bootcamp, a program that gives LS&Co. employees in-house training in coding, machine learning and working efficiently. Based on its success, that program will continue into 2022.
Levi's® WellThread® is Recognized as a 'World Changing Idea'
The Levi's® WellThread® x re:newcell collaboration triumphed in the consumer products category of Fast Company's World Changing Ideas list this year. The list honors innovative projects and businesses that tackle global challenges. The brand was recognized for its efforts to reduce its garments' water use, waste and chemical footprint via the Levi's® WellThread® x re:newcell jean design — the brand's "most sustainable jean ever," made with organic cotton and recycled denim.
Unzipped is off for the holidays! We'll return with new blog posts in 2022.