November 8, 2021
Nestled in Chile's Central Pacific Coast in Viña del Mar, Levi's® has officially opened its first NextGen store in Latin America. Viña del Mar is Chile's fourth largest city and attracts tourists and locals with its rich history and beach town charm, not to mention a vibrant music scene.
"When we were considering which city to launch NextGen in [Latin America], Viña del Mar was an obvious choice," said Juan Vial, retail lead in the Andes cluster for Levi's®. "The energy of the city is the perfect complement to our brand."
Bringing NextGen stores to Latin America is an enormous milestone. To date, we have 127 NextGen stores around the world. NextGen stores are designed to give consumers an authentic, compelling and consistent expression of the Levi's® brand — these stores aren't just about transactions, they are a progression of how we think about the consumer and service experience.
Levi's® is not new to Viña del Mar. In fact, the shopping center already had a Levi's® store, but the team knew that in order to open a NextGen store, it would need more space to show the brand's full expression.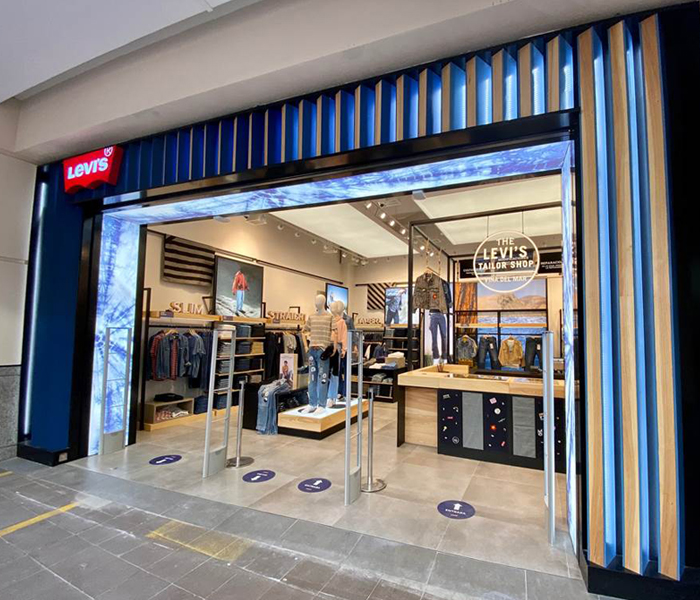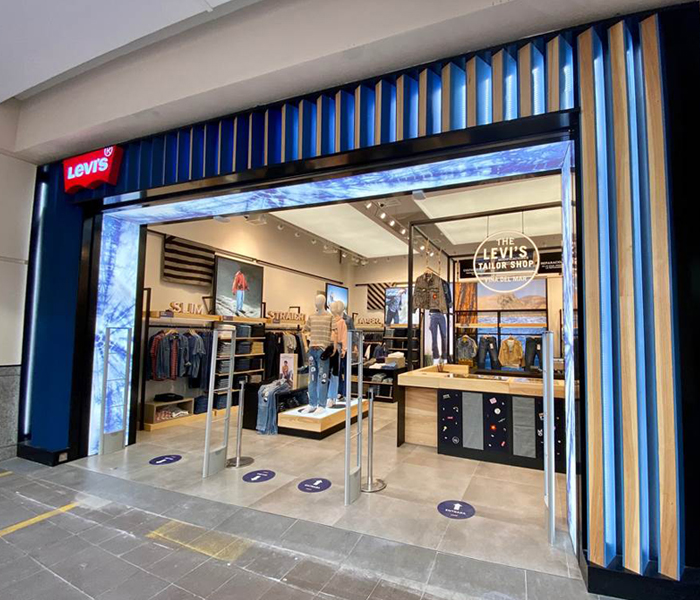 In the new location, the store opened with Indigo, our latest store design concept, which was designed from the point of view of the consumer journey, highlighting product with new fixtures and areas of the store for consumer engagement in the style lounge and elevated fitting rooms. Guests are greeted with an elevated in-store experience including digital features, an illuminated entrance, fit and style guidance, improved fitting rooms and a focus on customization with the first-ever in-store Tailor Shop in the Andes. Chile has seen incredible success with its mobile Tailor Shop activation in the past. In partnership with wholesale retailers, the mobile Tailor Shops moved from one shopping center to another so people could personalize or repair their old or new jeans. The team partnered with young artists, gamers and activists to develop their own designed patches and pins so customers could personalize their creations.
Of course, the opening was not without its challenges. The idea to bring NextGen stores to LATAM began long before COVID-19 had spread around the globe. But as the pandemic gained traction, the team had to get innovative to train employees on the new model and the Tailor Shop, create compelling marketing assets and create an immersive brand experience within the store.
"I am incredibly proud of the team that brought this store to life," said Sam Espindola, managing director of the Andes. "Chile had some of the strictest COVID-19 restrictions, limiting how often people could leave their homes and for which activities, which makes this an even more impressive feat."
The store has been open for almost two months and has already received rave reviews from consumers and store staff, and has increased its conversion rate and exceeded its sales goal. Additionally, the Tailor Shop is off to a strong start, patches are selling four times what the team expected. "This is a great milestone for Latin America," said Rui Araujo da Silva, SVP and managing director of Latin America. "Our business is strong and bringing the brand to life with NextGen will only enhance our consumers' connection with Levi's®."
And this is only the beginning for NextGen in Latin America. The team just opened its second NextGen store in Costanera Center in Santiago, Chile and expects to open at least five additional stores in Chile and Peru over the next three years.