October 18, 2021
We are nothing without our people. The people who are driven each day to build upon the long legacy of Levi Strauss & Co. Since 1873, our jeans and those who contribute to their design and production have been an inspiration — and a symbol — for unwavering originality. We're 'In Good Company.'
Authenticity is not something we shy away from here at Levi Strauss & Co. For Cristobal Aleman, it is the central thread of his work, community and experience.
As an Assistant Designer for Men's Knit Tops for Levi's®, Cristobal works with the design team to ensure that our garments make a smooth transition from conceptual design to the developed product. His job is to come ready with ideas and a diverse point of view to help pool together the visions of his team while working with marketing, merchandising and other cross-functional partners to ensure these visions make it in front of our consumers.
It's not only important to Cristobal to bring his authenticity and identity to the table on the daily but he also prides himself in making sure others are bringing their authentic points of view to the work as well. "What drives me is seeing and hearing everybody else's ideas," Cristobal says. "It helps to highlight how diverse we all really are and it pushes me to simultaneously bring my best to the table while listening to the experiences and perspectives of others on my team."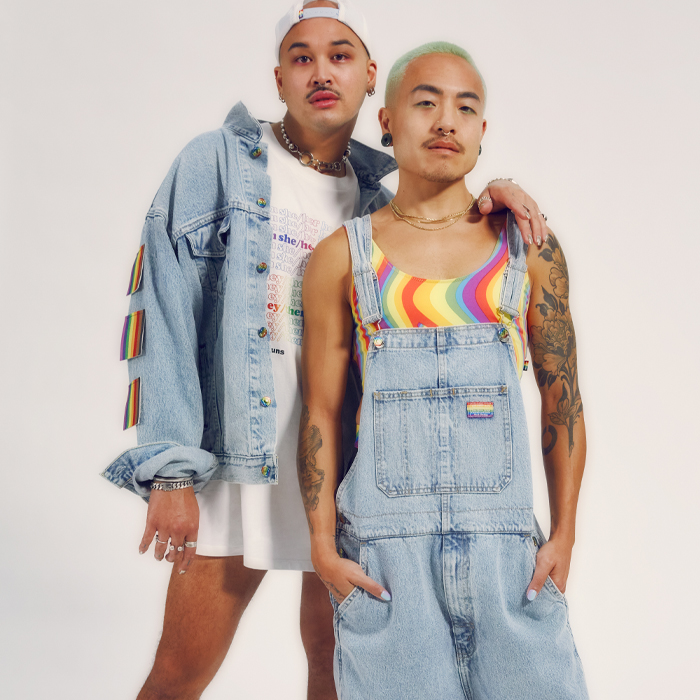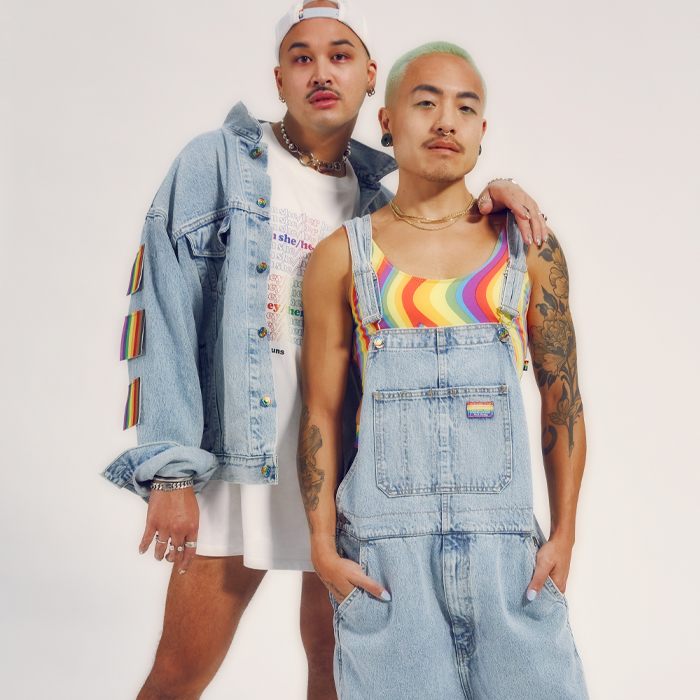 LS&Co.is committed to fostering a workplace where people from any background can feel confident in their voices being heard and their contributions being welcomed. As Cristobal sees it, having that diverse talent in the room allows for accurate representation in our products. And he was able to put that authentic lens to work on the Levi's® 'Respect All Pronouns' Pride Collection this year. "I feel authentic here… and the longer I've been here the more I've realized that no matter how different we are or how diverse our backgrounds are, there's a place for everyone at this company."
In June 2020, we released our representational data, providing a transparent look at our diversity, equity and inclusion efforts. While we know we have more progress to make, Cristobal says he sees these efforts already coming to life through our employee resource groups (ERGs).
Cristobal has built his own community here within LS&Co., forming connections with employees across the company through his work as a culture pillar lead for our LatinX ERG and a member of InsideOut, our LGBTQ+ ERG. The ERGs have provided unique opportunities for him outside of his day job, including being part of a special Levi's® campaign for Latinx Heritage Month.
"Being a part of these groups makes me feel like I am able to take my creativity and use it for something beyond the product and consumer," he said. "I get to connect with my community and heritage while working to help others find and highlight the beauty in their own diversity."
Cristobal explains that the strong stances LS&Co. has made over the decades on critical social issues while continuing to use its voice in positive ways are what drew him to work for the company. His involvement in our ERGs over the last three years has given him the opportunity to be a part of these efforts and find genuine connections with employees who are working towards the same goals.
And while the pandemic took a toll on those in-person connections so intrinsic to Cristobal's LS&Co. experience, he says he has leaned on his work family to navigate those tribulations. "The pandemic definitely brought on some insecurities and challenges within the ERGs," he explained. "The lack of face-to-face interaction has impacted how much our community has felt like they can show up, but it's forced us to work through these challenges and find alternative ways to show our community that we can have trust and open communication in a virtual environment."
"It's forced us to be vulnerable as humans," he said, "and I think that as we return back to our new normal, we will be stepping into a more progressive, safe space."