September 13, 2021
Addressing diversity, equity and inclusion has become a much-needed priority across businesses, industries, and departments, especially here at Levi Strauss & Co.
For most of my career, my managers and peers have shared my traits and experiences: primarily, white men who spent years working in some form of federal law enforcement or national intelligence agency. For too long, these have been the traditional traits and backgrounds of most Chief Security Officers.
However, as we build for the future, I'm inspired by the changes we're starting to see in the security industry when it comes to diversity, equity, and inclusion. While we have much more to do, we're seeing career norms dissipate and new opportunities open for people everywhere. Our team is passionate about diversity in all forms, and this passion has led us to connections with amazing organizations like Girl Security. Girl Security prepares girls, women, and gender minorities for roles in national security, through equity-informed learning, transitional high school-to-college training, and relationship-based mentoring.
My colleague Coral Gottlieb, Director of Business Resilience and Safety at Levi Strauss and Co., is an example of how security and resilience leadership is evolving, bridging the diversity gap from a gender and experience lens. I recently spoke with Coral about her career journey, and how we at LS&Co. can help lead the transformation of our profession.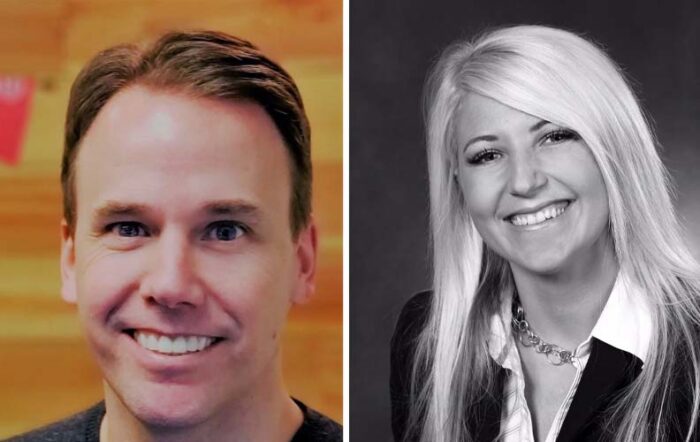 Garrett: Hi Coral, thanks for making the time to chat.  First off, tell me a little bit about yourself and what you do at LS&Co.?
Coral: As you know, resilience is a very broad term. But, to put it simply, we cover three core areas of resilience at LS&Co. First is crisis management, which is really leading the company through a major disruption that can affect any aspect of the company, whether it's a natural disaster, a pandemic or any other category of unfortunate events.
The second is business continuity — when one of those crises happen, we ensure there are plans and processes in place to quickly recover and minimize the impact to the business.
Our third area of resilience centers around the health and safety of our employees, customers and partners across the company. More than just handling incidents that arise, we're also focused on preventing those incidents from ever happening. We equip our employees with the training and tools needed to properly and safely address those incidents.
Garrett: Can you share a little bit about your career journey and how you started in security?
Coral: I don't come from a law enforcement or national security background. I went to school for communications, and one of my first jobs at a large corporation was at Boeing on the operations team. During that time, I worked on several company-wide initiatives, including high-level projects that had cross visibility to the Chief Security Officer (CSO) at Boeing. After some time, a role opened on the security team and the CSO asked if I would ever consider joining his team. I told him I had no experience in security, but he saw that as a positive. He thought his team could benefit from an outside perspective and someone who could question the norms of how his team thought and functioned. That's when my journey in security really started. Since then, I've learned an enormous amount from my time at Boeing, Starbucks — where we first met — and now with  LS&Co. I think that initial career leap, for both myself and the Boeing CSO, was a testament to how we can improve our industry. The fact that you and I have very different backgrounds should be normalized, and I hope we'll start to see more of that in the future. That's how we'll bring more diversity into our field.
Garrett: That's such a great point, especially as we look at the gender gap in both physical and cyber security. I saw recently that only 14%  of Fortune 500 Chief Information Security Officers (CISO) – the people who lead a company's cyber and information security functions — are women. The numbers, unfortunately, aren't any better in physical security. We see a similar discrepancy across all levels in the security industry. How do we address this, and not only encourage women to enter the industry, but also help create opportunities?
Coral: Those stats are not surprising. The number of times I've been the only female on a team and in meetings is disappointing. It's an area we need to address as an industry. For me, it starts with creating a strong network and sharing new opportunities for women. I would have been on a very different path if that CSO hadn't taken a chance on me, and if I wasn't willing to take a risk. In pivotal moments of our educational lives, we're often trained to think of careers in broad professions, like doctors, lawyers, businesspeople and so on.  are so many nuanced professions out there that we never get exposed to. It's a big miss. And, in general, we need to do a better job at opening the minds of students and young professionals by showing them the endless career possibilities that exist. To create a more diverse future, we need to focus on mentoring and start conversations at early ages, especially for young women who are starting to plan their career goals.
Garrett: I completely agree. What advice would you give to young women who are starting to think about their careers?  
Coral: Have an open mind and be willing to look at any and all opportunities that come your way. I would have never thought I would end up in security, but it's exactly where I should be. For young women starting to plan their careers, I encourage you to take every opportunity you can to learn about new industries and expand the possibilities that lie ahead. Mentors are a great resource to help with this and the perfect way to build a strong network. There are a number of amazing mentorship programs and networking events out there, and I wish I would have participated in these when I was younger. Just last week, you, me and number of our LS&Co. colleagues participated in an event with Girl Security where we had open discussions about the role of security in the private sector.  I encourage women everywhere to find these types of organizations and get involved.
Garrett: It was a fantastic event, and I'm thrilled we were able to make it happen. And we were joined by so many of our amazing business partners at LS&Co., from Corp Comms, HR, Information Security, Legal and other teams. It's a great example of how, as a company, we're committed and contributing to building a diverse future for the industry. What do you hope to see for the future of our industry?
Coral: I really hope we see a drastic rise in women in physical and cyber security, from early-career professionals to leadership roles. It's not going to happen overnight, but every step forward will help us build a more diverse future.