June 21, 2021
Levi Strauss & Co. has a long history of standing up for equality, civil rights and social justice in the communities where we work and, as a company, we are reasserting our global commitment to gender diversity in our workplace through key actions. The latest example is an exciting first for us — the doors have opened on our first owned-and-operated Levi's® store in Lahore, Pakistan, 100% staffed by women.
Women make up 48.5% of Pakistan's population, yet only about 22% of women are in the workforce. This is a gap we here at Levi Strauss & Co. are determined to bridge — after all, there is a broad consensus that no country can progress without the full participation of women in public life. This is particularly true in the wake of the COVID-19 pandemic, where women in emerging economies are reporting greater challenges.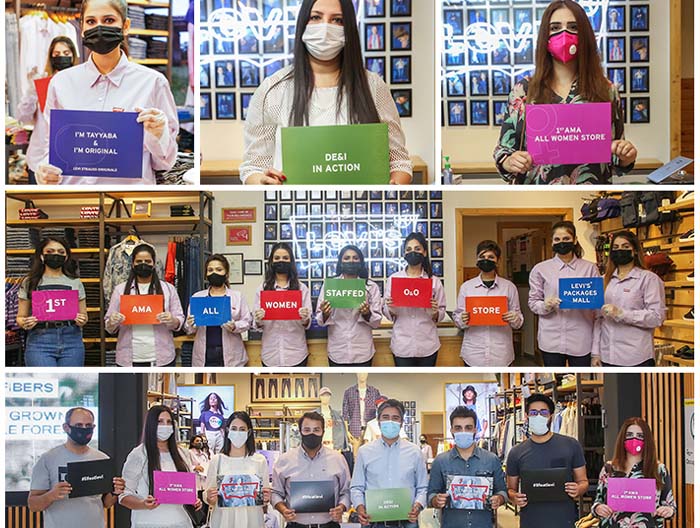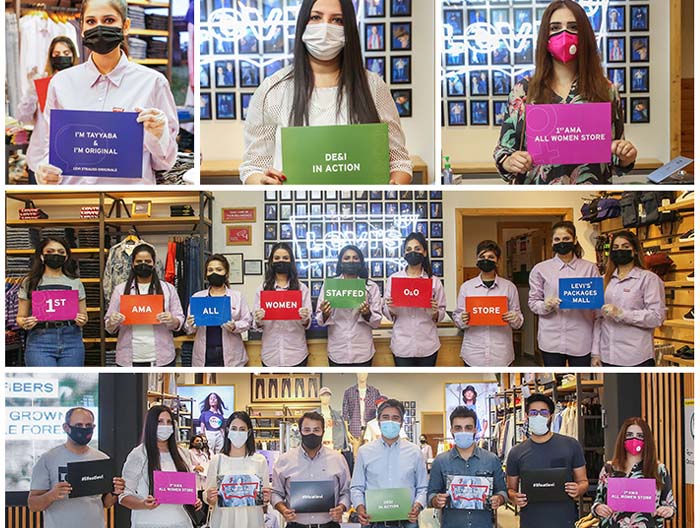 "This is a great initiative that heads in the right direction to break gender-based stereotypes and perspectives. It's great that we can showcase retail as a good and rewarding career option for women," said Maha Butt, store manager.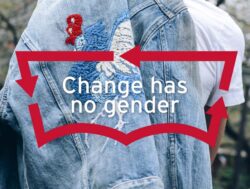 The Levi's® store in Lahore is providing vital professional development opportunities for the female employees to help them grow their careers and overcome gender inequities in the workforce. However, we know we have more work to do in Pakistan — our own women retail workforce in the country is at around 14%. That's why it was essential that the local team explored ways to increase women representation in our workplace.
"I am so excited about this amazing store from our team in Pakistan! It builds on and challenges us to advocate for what's right while capturing our renewed commitment to focusing on 'our insides' and our intention to create a company that mirrors our consumers and communities," said Elizabeth A. Morrison, Chief Diversity, Equity & Inclusion Officer. "I would like to congratulate and thank all the team members involved in turning this unique concept into reality. Our teams have worked really hard to recruit amazing talent and provide them with the training so that we can truly deliver the consumer-centric promise we've made to our fans."
The Lahore store is just the beginning, too. A second such store is already planned to open in Karachi later this year. Ultimately, the goal is to increase women representation in owned-and-operated stores in Pakistan to 25% by the end of this year, and up to 40% by the end of next year.
"I'm so proud to be part of this team," said Maha. "We're a power team of 'retailigent' women."