June 4, 2021
Today is National Gun Violence Awareness Day, where people across the U.S. wear orange to fight for a future free from gun violence. This year we're making gun violence awareness the focus of the Levi's® and San Francisco Giants Community Advocate Program, partnering with longtime Levi Strauss & Co. partner, LIVE FREE.
In 2020, the U.S. experienced the highest rates of gun violence in decades, claiming the lives of more than 41,000 people. There were more than 600 mass shootings in the country, and homicides rose by 50% or more in over a dozen cities — symptoms of a worsening gun violence epidemic that continues to disproportionately impact Black and Brown communities.
LS&Co. remains committed to supporting organizations that are addressing gun violence through advocacy and community violence intervention methodologies, which is why we're so proud to team up with the Giants to highlight LIVE FREE as the 2021 Community Advocate — an annual program between Levi's® and the Giants that elevates and supports the work of a non-profit in the San Francisco Bay Area that is making a real impact. LIVE FREE mobilizes the faith community to reduce the number of gun-related shootings and homicides, decrease the number of individuals incarcerated and increase opportunity for those caught in these deadly cycles.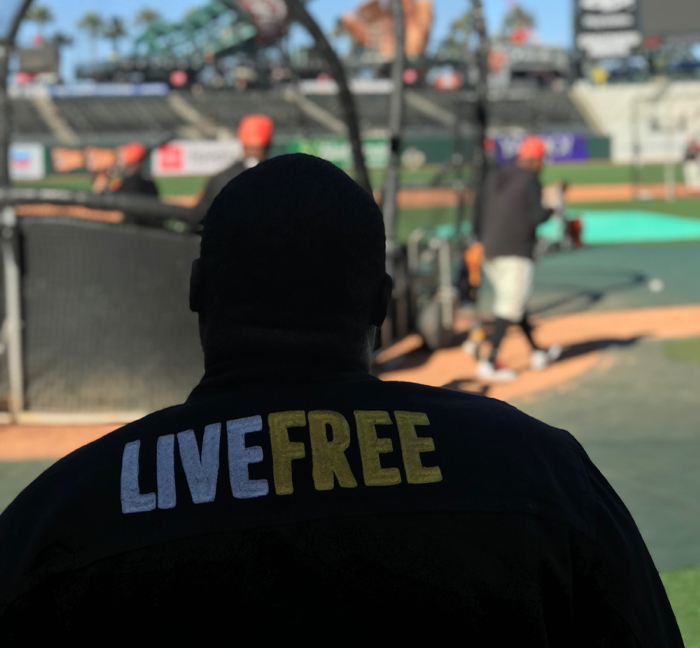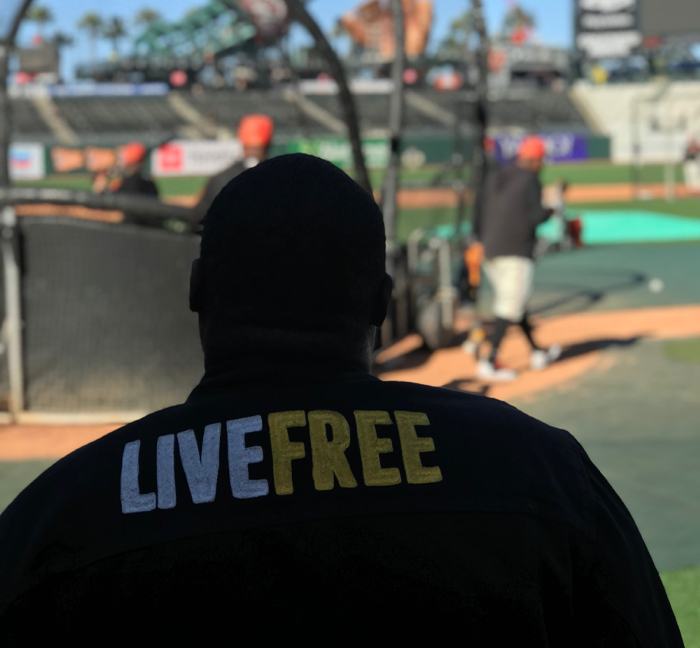 "It's an honor to be recognized by my hometown and my favorite baseball team for our work to spread the message of peace and healing in the communities that need it most," said Pastor Michael McBride, director of LIVE FREE. "We look forward to working with the Giants and Levi's® to fund peace and create safe communities here in the Bay Area and across the country, including in at least a dozen cities throughout the summer."
This year's program seeks to raise awareness about the ongoing gun violence epidemic in America. LIVE FREE will receive a $50,000 grant from LS&Co. and in turn the Levi's® brand and the Giants will raise awareness, both in-park and through their digital and social channels, for the important work LIVE FREE is doing locally and across the country to address the devastating effects of gun violence.
"We are proud to join with two other Bay Area institutions that are taking concrete steps to make our communities safer," said Anna Walker, vice president of Public Affairs at LS&Co. "Sadly, we are reminded of the urgency behind this work nearly every day, so we hope we can also spur broader action from other companies, organizations and policy makers to help stem the relentless tide of gun violence in this country."
Be sure to tune in to the game tonight where Pastor Mike will be throwing out the first pitch!
Together, we can end gun violence.