May 18, 2021
Project Onyx is dedicated to cultivating, strengthening and sustaining positive relationships between Levi Strauss & Co.'s Black employees and the broader company. They strive to build an engaging and empowering organization with efforts behind recruiting, professional development, networking, cultural events and social gatherings. They are committed to helping LS&Co. be at the center of culture by building a corporate environment that is all-inclusive and just as inspiring as the fans who wear our products.
When Project Onyx, LS&Co.'s first Black employee resource group (ERG), first convened in 2018, the group had a clear vision of what they would — and would not — be. They would not just be the organizers for a once-a-year recognition of Black History Month; they would be the catalyst for true change within the company.
"We believe in this company and see it as our duty to push LS&Co. to better serve the Black community," said Kristen McCloud, Project Onyx co-executive sponsor. "We were driven to ensure LS&Co. formally recognized Black History Month within the company for the first time… that was the first step in garnering attention for Project Onyx and our mission, which resulted in widespread support and membership across the company."
Since its launch, Project Onyx has made incredible inroads with the business as well as taken on the task of representing a community rattled by the renewed spotlight on the Black Lives Matter movement and systemic racism plaguing the U.S. and beyond. Both goals were on the radar of the ERG from its onset, according to Executive Sponsor Jen Sey.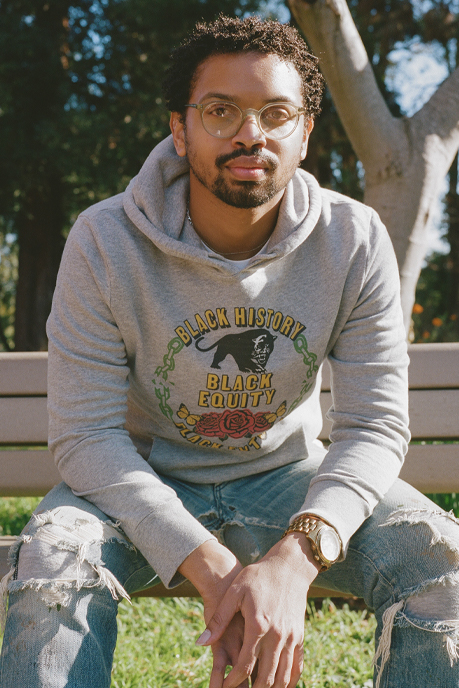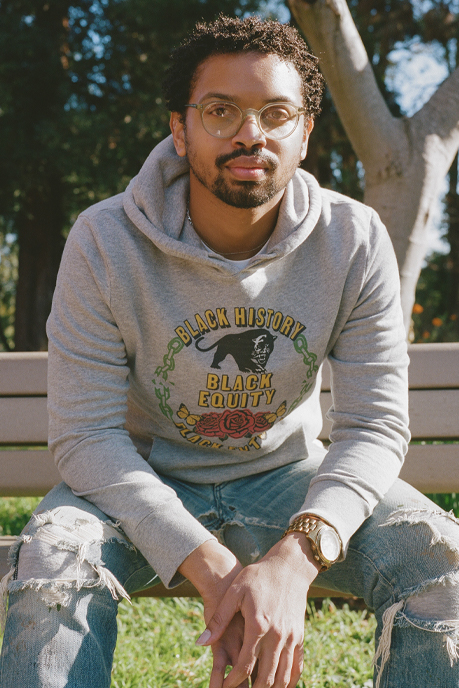 "Project Onyx wanted to create an inclusive work environment and raise awareness and empathy around the nuance and complexity of the Black experience while creating a connected Black community and allyship at LS&Co.," Jen said. "We have dedicated and engaged members that work in partnership to achieve these goals and we have supportive and passionate sponsors. All of this has enabled us to make great progress against our goals in a relatively short time."
Of course, the work is just beginning.
"What has been amazing is seeing the members of Project Onyx step up and help our company navigate these times fraught with racial violence, strife and injustice while battling personal anxiety and racially induced trauma," said Project Onyx member Jamila Hubbard, who is also a senior manager with our Diversity, Equity & Inclusion (DE&I) team. "I'm unsure people truly recognize the fortitude and strength of character needed to compartmentalize your personal pain in service to others. I deeply admire and am grateful to each member of Project Onyx — after all, this is also my job, but for them it's a sacrifice for equality."
Today, Project Onyx continues to build upon its reputation within the company. The group is looking for ways to help their members expand their skillsets and careers and is planning in-house activities focused on networking and skill development throughout 2021.
And in the spirit of lifting up other voices during these tumultuous times, Project Onyx is also partnering with other LS&Co. ERGs on events and trainings focused on education and building community at a cross-sectional level.
"I absolutely believe there has been change since we recommitted to DE&I in 2020. Some of that is because of the actions of Project Onyx — and some of it is because we have passionate employees around the world who want to make our company and our culture more inclusive. And all of it is enabled by our CEO, Chip Bergh, and the example he sets in defining DE&I as a business priority," said Elizabeth A. Morrison, LS&Co. Chief DE&I Officer. "Our focus is also on accountability, being a voice for change and leveraging our platforms to influence and advocate for equality — actions I know a lot of companies are working to implement."
Project Onyx plans to continue the momentum by bringing forth more insights and guidelines for the business around how our brands can best show up in market from a Black consumer perspective.
"Hearing from Chip and his call to action to create a more inclusive and diverse company truly meant a lot and created an excellent roadmap," said Jacquelynn Lethridge, a co-leader of Project Onyx. "I don't think we could have gotten here without the existence of Project Onyx."