October 4, 2019
Last week, I was in New York for Climate Week, which is held annually in conjunction with the UN General Assembly when leaders from the worlds of government, business, and civil society converge. This was my first Climate Week, and I came away with four main reactions:
The urgency around climate has never been greater.
This was brought home by the ongoing efforts of Swedish teenager Greta Thunberg and other members of her generation, who mobilized an estimated 7 million people across the globe to demand climate action from governments and corporations. We are at a tipping point on climate, and Greta's address at the UN, during which she said world leaders should be "ashamed of themselves" for not doing more, drove home the fact that there is a fundamental shift in public perception on the climate crisis.
There is encouraging movement from leaders in the private sector.
When we launched our Climate Action Strategy last year, we became the first apparel company, one of only two companies in the U.S., and one of only 28 companies globally to set science-based emissions targets based on a 1.5-degree temperature rise scenario. This week, it was announced that 93 companies have now done so. I was also pleased by the response to our Water Action Strategy, which directly links water and climate issues. We're seeing company after company announce their own climate targets, too. We need to keep the momentum going, and make sure that companies clearly articulate how they plan to reach their goals.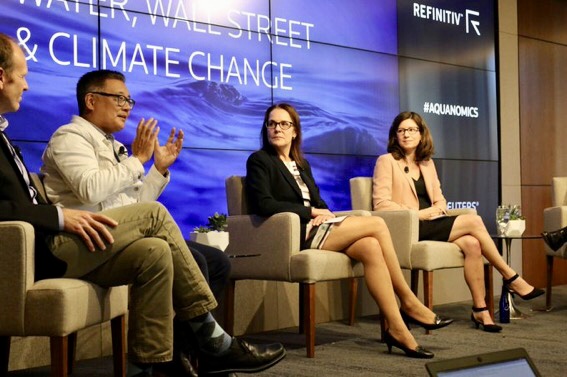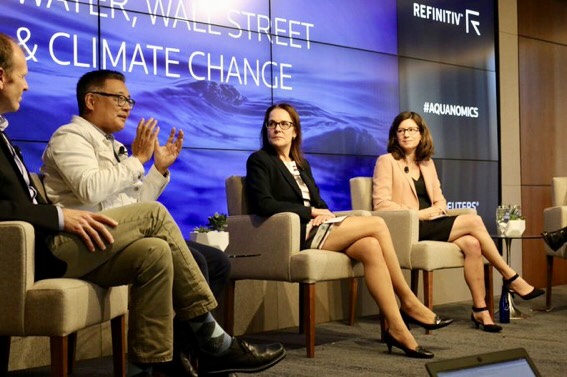 But huge challenges remain and we must stop doing business as usual.
After the Paris Climate Agreement was signed in 2016, greenhouse gas emissions started to level off globally. Over the past two years, however, they are increasing once again. We are backsliding. What's more, too little of the high-level talk about climate is connected to actions that will move the needle. We need to close that divide and push everyone to move from talking and target-setting to executing and showing progress towards those targets.
Sustainability advocates and finance people need to work hand in hand.
HRH The Prince of Wales founded an organization in the U.K. called Accounting for Sustainability (A4S), which brings CFOs and finance teams together to incorporate sustainability and environment, social, and governance (ESG) factors into investment decisions. This past Spring, LS&Co. CFO Harmit Singh became a founding member of the group's U.S. chapter, and last week, at an A4S event in New York, the CFOs of Salesforce, Mars, and DSM spoke about bringing the power of the financial sector to bear on the climate crisis. This initiative is crucial, and we as sustainability professionals need to be talking to the financial people in our organizations to help them better understand the business case for operating sustainability, so they fully grasp (as Harmit does) how it helps create value for all stakeholders and strengthens businesses over the long-term.
Ultimately, I left New York more determined than ever to keep doing all we can to uphold our responsibility to the planet and continue to demonstrate leadership in our industry. I felt proud of what we've done to date. For example, our Climate Action Strategy and Water Action Strategy are leading the industry and we'll convene brands at our office later this month to discuss our sector's water challenges. We're also working with the International Finance Corporation's (IFC) Partnership for Cleaner Textiles (PaCT) to help our suppliers improve their sustainability performance, and we are working to bring that program to the rest of the industry.
We're also seeing meaningful action from our employees, including all those who joined the climate marches and other climate-focused events in their respective countries, as well as those who have completed trainings on water and climate so they can transmit those lessons to others.
But, we can and must do more. We are working with the Better Cotton Initiative to develop cotton cultivation practices that sequester carbon and we just announced that we are installing solar panels at our distribution center in Henderson, Nevada. But the fact that global emissions continue to rise tells me that we all need to redouble our efforts. It also tells me that business as usual is no longer an option if we want to shape a more sustainable future for our company, our industry, and ultimately, our children.