August 26, 2019
In honor of World Water Week, we are taking deeper dives into our various water-related initiatives and programs.
Last week we announced our 2025 Water Action Strategy, are committing to reduce the amount of water we use in manufacturing in highly stressed areas by 50 percent by 2025 (against a 2018 baseline). As part of this effort, we have reconceived our Water<Less® approach that will ensure all of our key suppliers (representing 80 percent of total product volume) become distinguished Water<Less® facilities by 2025. Through this targeted, contextual approach, we believe we can drive progress toward alleviating local water stress where we operate. Here's a breakdown of our new approach: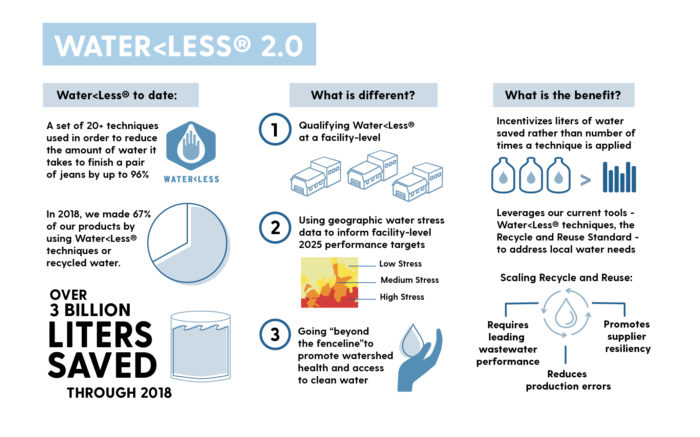 Check out the full Water Action Strategy report here.