June 7, 2019
Levi Strauss & Co. is joining with people today from all walks of life across the country – from parents to pastors to courageous young activists – in wearing orange to mark National Gun Violence Awareness Day.
As we acknowledge the toll that gun violence takes on our society every day, we also wanted to highlight some of the incredible work that community leaders are doing to fight gun violence in our communities.
LS&Co. is a proud supporter of the Black & Brown Gun Violence Prevention Consortium (BBGVPC), a partnership of people-of-color-led institutions working together to create safe communities with a focus on locally appropriate solutions.
We asked two of the standout leaders who are making a difference on the front lines of gun violence prevention for updates on their work: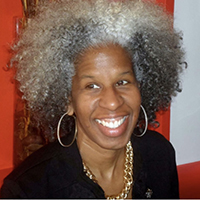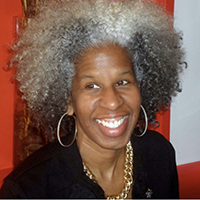 Erica Ford is CEO and founder of LIFE Camp, which provides youth and families that have been impacted by violence the tools they need to stay in school and out of the criminal justice system.
"As the co-architect of New York City Crisis Management System, we are able to use the system to keep New York as the safest big city in America, directly interrupting violence and giving those mostly impacted the tools they need to need and change community 'norms.' We make 'Peace a LIFEstyle' in our target area with 80 percent reduction in violence up to four years no one killed and up to 562 days with absolutely no shooting all. We have a system that works," Erica says.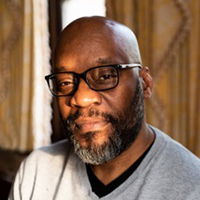 Anthony Smith leads Cities United, a national movement on eliminating violence in American cities related to African American men and boys and building pathways to justice, employment, education and increased opportunities for residents.
"At Cities United, we are focused on partnering with mayors, young leaders and others to create comprehensive public safety plans, that are grounded in social justice, equity, youth voice, collaboration and innovations, to ensure that young Black men and boys, and their families are living in communities that are safe, healthy and hopeful communities," Anthony says.
Also in honor of Gun Violence Prevention Day, we will be honoring another member of the BBGVPC at tonight's Giants game – Live Free, which works with clergy, community leaders, law enforcement, public officials and those directly impacted by gun violence to find solutions.
Learn more about the gun violence prevention efforts that LS&Co. supports.