January 30, 2019
The Eureka Innovation Lab recently opened its doors to Inc. and Fast Company to give them a 360-degree tour of our in-house creative space dedicated to design, research and creative development, and creating advanced denim prototypes.
Just a few blocks from Levi Strauss & Co.'s San Francisco Headquarters, the lab is where "Levi's looks at past jeans designs, thinks about future ones, and then puts it all together," according to Fast Company.
It is also the birthplace of Project F.L.X., a laser-powered technology that digitizes the design and development of denim finishing. So, if we wanted to replicate the look of a pair of distressed Levi's® jeans down to its markings, holes and fading, our laser technology can etch it out in less than two minutes. F.L.X. allows the Levi's® brand to achieve efficiency and sustainability without sacrificing Levi's® standards of quality and craftsmanship.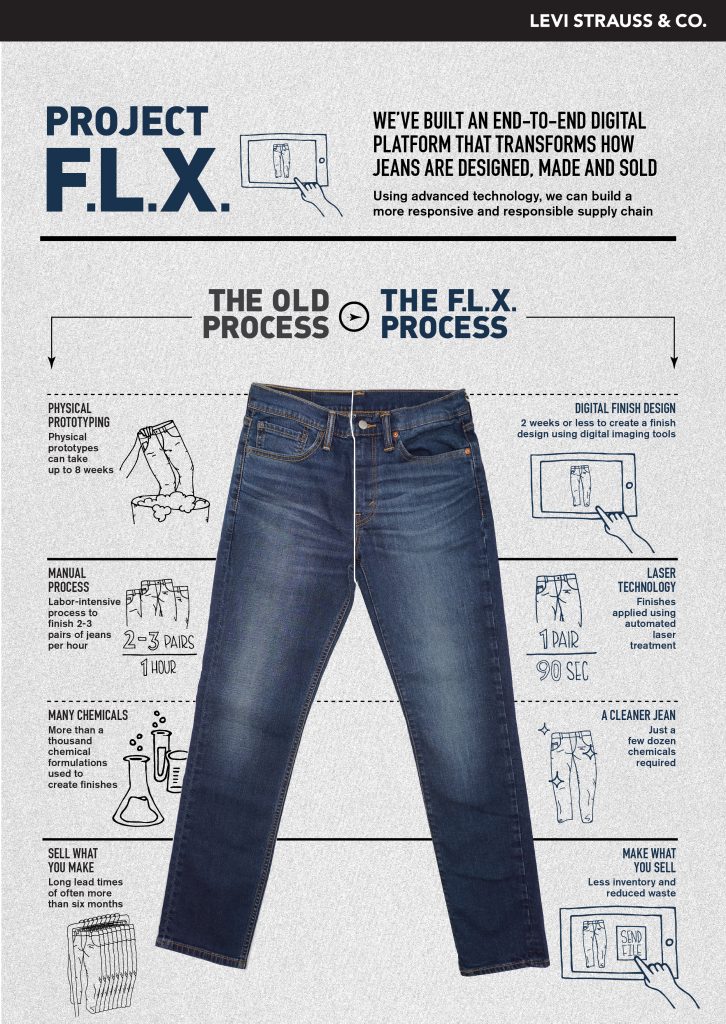 Come on in and scroll around Eureka through this virtual tour, the first in Inc. and Fast Company's new "Innovation360" series, now and see Project F.L.X. in action.