February 14, 2017
To Levi's®, with love…We know full well the love runs deep for those who live in Levi's®. So, this Valentine's Day, we're embracing all the feels our fans have for the brand. Here are but a few fave odes recently shared with us:
Catching waves with Levi's®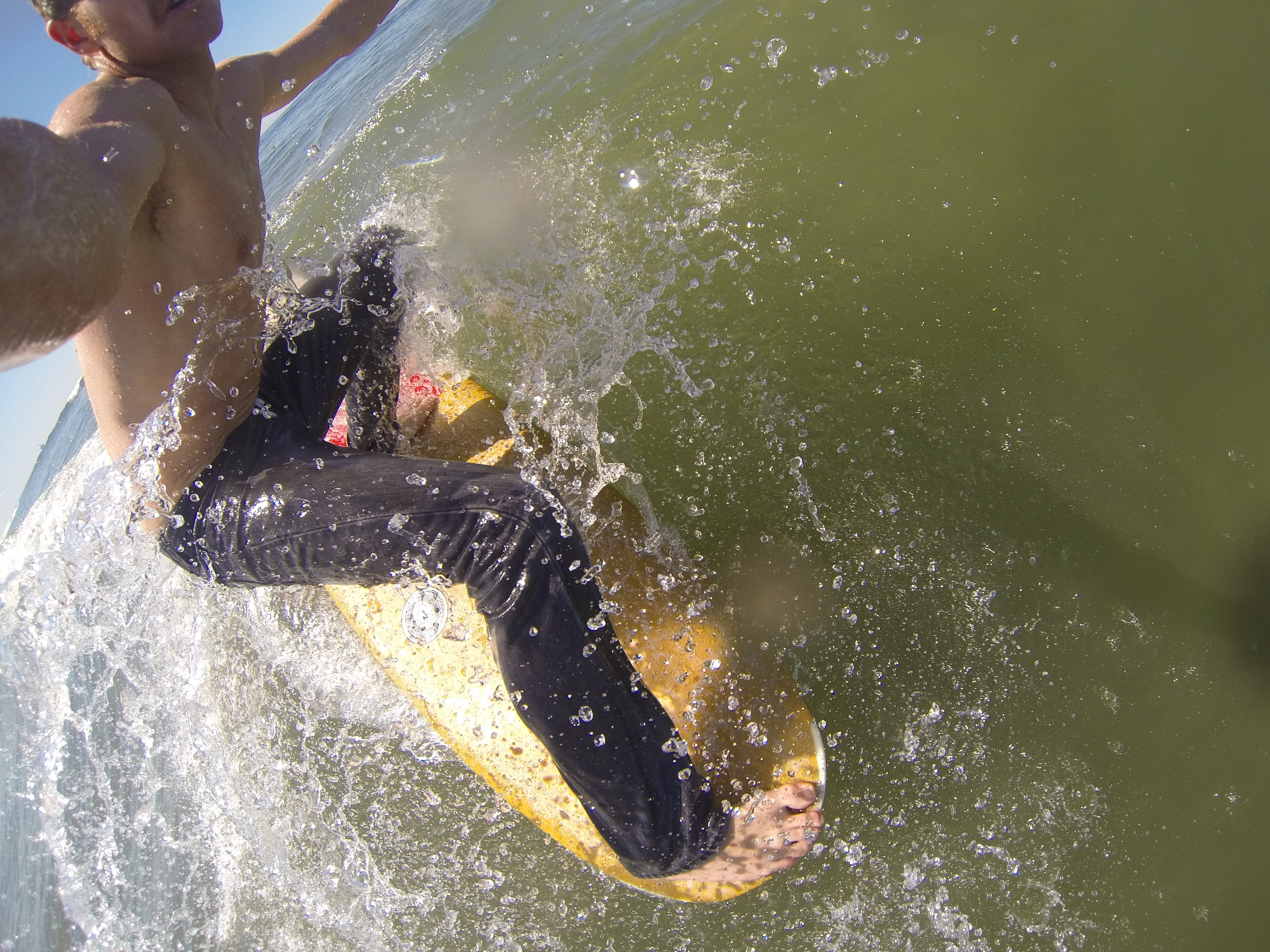 One chilly California morning in December 2013, I drove an hour and a half through rush-hour traffic to one of my favorite surf spots in Orange County, CA, only to realize I made a critical error: I forgot my wetsuit at home — made worse by the fact that I'm a professional custom wetsuit designer! After that long drive, I felt that it was out of the question to just give up and return home, so I made a split-second decision: I would have to surf in my trusty Levi's® 501s®.
At first, other beachgoers were pointing and laughing, but as soon as I started catching waves, all of the mockery halted.
I've since worn my Levi's® surfing about seven times now, partially because I just love to see people's reactions, but also to pay homage to the surfers of the pre-wetsuit era, who also may have been unable to afford proper swim trunks. I've been a loyal Levi's® customer since before I could walk, when my mom put me in my first pair of jeans at 18 months old.
Why Levi's®? Well, as far as denim goes, they're built the best and last forever, and they fit great, breaking in better than any other brand. As a tailor myself, I can appreciate Levi's® trademark stitching and classic style, which I embrace in my own brand's personal flair, distinctive in all of my custom wetsuits.
-Shane Jones, Jonesea Wetsuits (as told to Stephanie Schechter)
Let me count the ways… I get creative with my love for Levi's®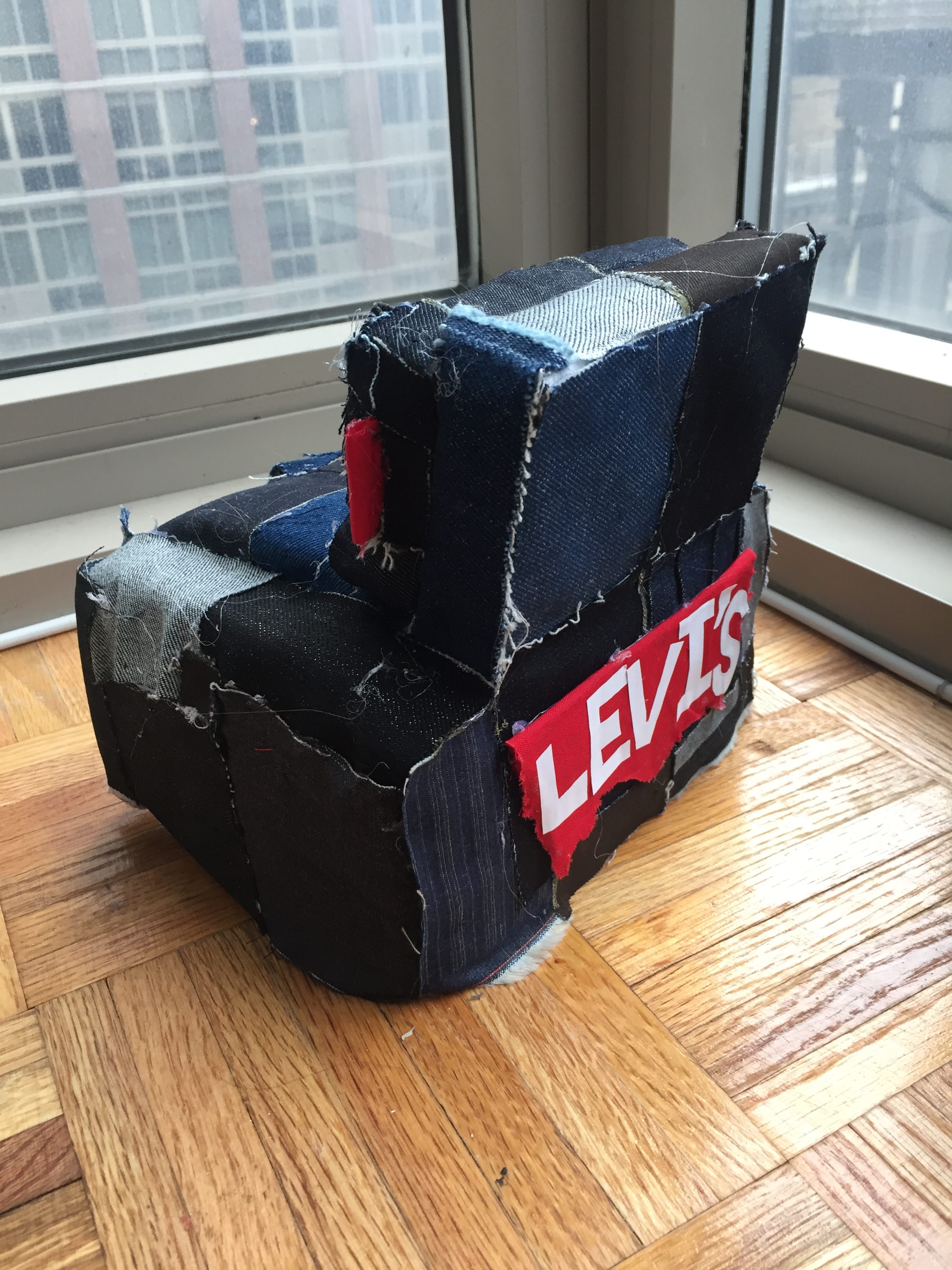 Studying fashion business at the Fashion Institute of Technology, I am constantly aware of the mark that designers have made on the fashion world, and love to connect to those on a personal level. As Levi's® have been worn for generations, and continue to be worn and cherished to this day, I love the fact that the essence of the brand has stayed true to its origins through countless new design developments.
When assigned a project to create a small-scale chair in the image of a fashion brand, I immediately thought of Levi's®. To me, it represents timeless quality and loyalty to its consumers. Designing and creating this chair opened my eyes to the rich history of the brand, and my appreciation for the hard work of the designer only enriches my love for the Levi's® jeans that I own. With its eye-catching red tab and signature comfort, consumers have an unbreakable bond with their Levi's®, just like the fabric itself. I am glad to be one of the many to take pride in stepping into a pair of my own, and to have had the opportunity to embody a brand in my own creative work that stands for positivity, long-lasting quality, and everlasting love.
-Danielle Rootenberg
Ladies love Levi's®
If I asked for clothes, I asked for Levi's®, no question. And we wanted them to be authentic, too. One time, my mother came back with a bag full of what we thought were the real deal, only when I looked into the bag, I realized that they were knockoffs. I refused to wear them!
When I was a teenager, I heard a girl say to her friends, "I think guys who wear 501s® are so sexy." That sealed it for me — I definitely wore them more after that.
-Jon Fitz
A timeless love spanning generations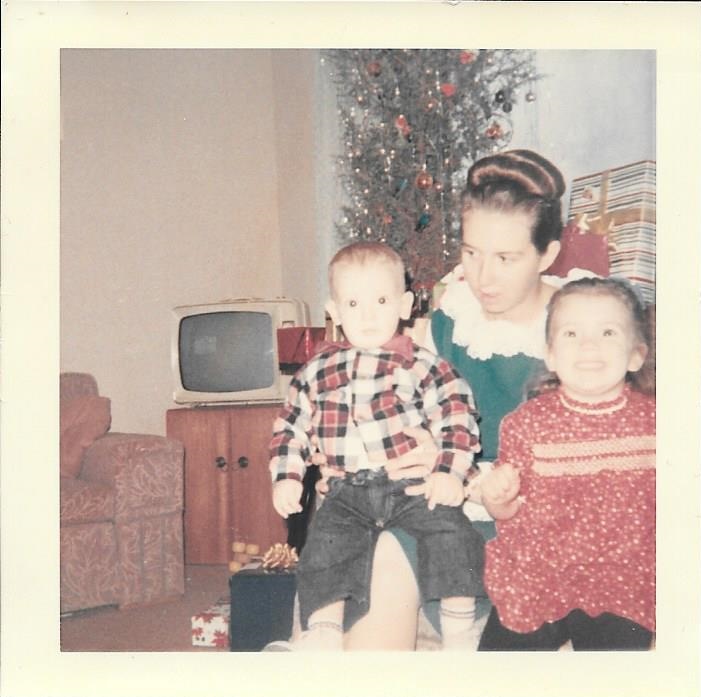 These Levi's® were originally purchased for my brother for Christmas, along with the flannel shirt he had on back in 1966. My maternal grandmother purchased them at Norris Department Store here in Broken Bow, Oklahoma. As you can tell, several of us in the family still love Levi's®, and I feel sure my son, pictured in his uncle's original jeans, will grow up wearing and loving Levi's® as much as the rest of the family does.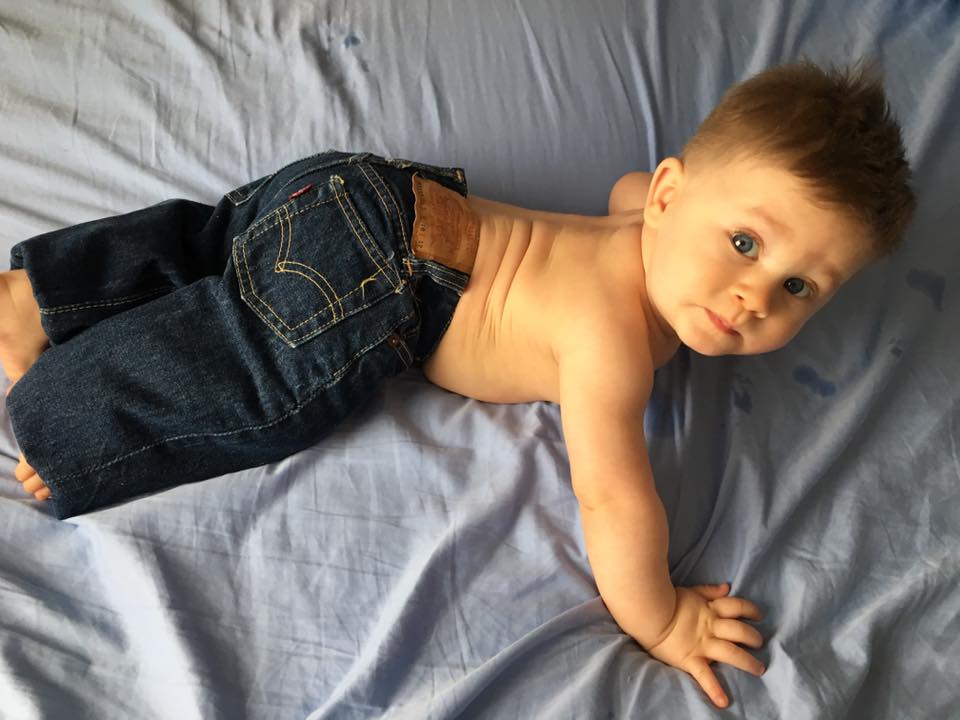 My husband and I, along with our two boys, own and live on a working cattle ranch where we raise Beefmaster and Angus cattle, and we have found that the Levi's® hold up to the daily wear-and-tear of ranching far better than any other brand of jeans. Thank y'all for making great jeans that give us more than our money's worth in quality.
-Laura Parks
Want to share your Levi's® love story? Hit us up on Instagram or Facebook!