September 27, 2016
For Vince Staples, Long Beach will always be home.
Despite his rough childhood, Vince knows there's nothing more important than the community that shaped him as a person — and as a musician. One of hip-hop's most influential new artists, Vince uses his rhymes to spotlight poverty, violence and gang culture faced by kids in his neighborhood.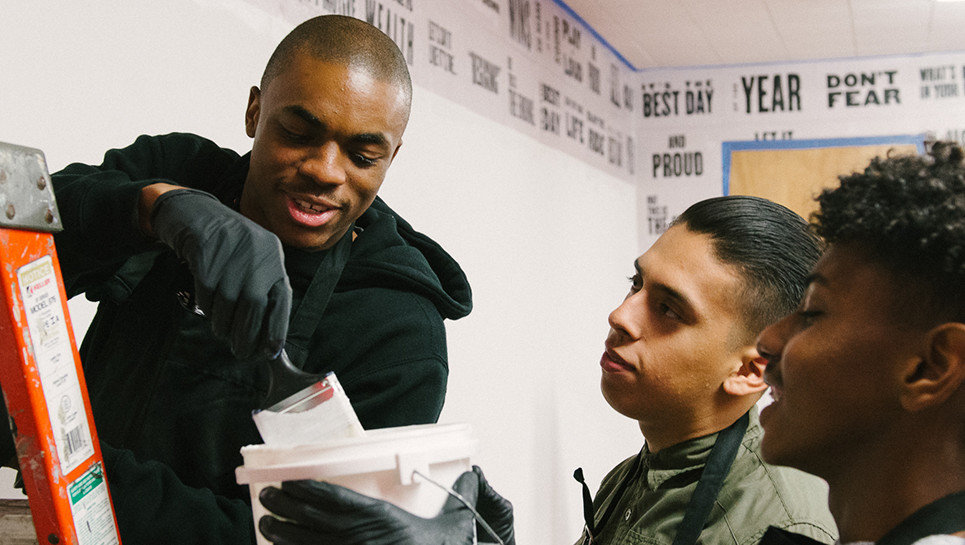 Now, in addition to using his voice to change his community for the better, he's partnering with the Levi's® brand on a year-round music technology education program and studio for young aspiring musicians in Long Beach.
"If you're going to help somebody, it starts at home — and this is my home," Vince said.
He kicked off the program with a two-day songwriting and music production workshop at the YMCA, celebrating with hands-on workshops and a live performance. Over the course of the event, students wrote their own lyrics, learned the basics of music production with renowned music producer Dion "No I.D." Wilson and discovered the art of wheat pasting with artist Philip Lumbang.


"Kids are feeling like if they're not a superstar, then they aren't worth anything," Vince said. "Being the engineer, working in music through a legal department or through a financing aspect … I think the Levi's® Music program can teach kids about the other aspects of music."

#SUPPORTMUSIC
Show your support for the Levi's® Music Project by purchasing a limited edition Levi's® Support Music pin, available online and at U.S. mainline and select U.S. outlet stores. Proceeds will help us provide access to music education programs around the world.