January 20, 2016
The age of "let me check in the back" may be coming to an end. Whether it's for jeans, shoes, or the latest smartphone, improving the ability to monitor in-store inventory in real-time is an important part of the future of retail. And lucky for you, our collaboration with Intel® is shaping up to be a game-changer – through our Intel® Retail Sensor Platform technology, which officially launched this week at the National Retail Federation (NRF) Big Show in New York City.
The Intel® Retail Sensor Platform is the first retail solution to provide a simple, affordable way for retailers to gather actionable, near-real-time intelligence about their products and consumers. To give a glimpse of what we've been working on, Intel outfitted their NRF booth like a Levi's® store, fully equipped with the new sensor technology. Press and analysts from across the globe gathered around the booth to get a hands-on experience with the technology on the showroom floor, and the results have been positive thus far from outlets like Ubergizmo and Observer.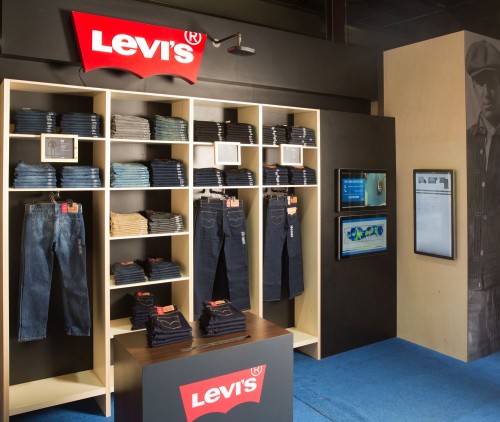 We've been collaborating for months to run a proof of concept in three of our stores using the Intel® Retail Sensor Platform to track inventory in real-time through RFID tags, while preserving consumer privacy.
We all know that when it comes to buying jeans, details matter, and so does the experience. The RFID tags aim for a future free from the disappointment of the words "not available in your size" or "we're out of stock," and these are the details we count on.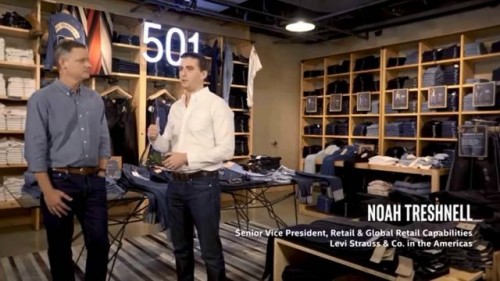 Check out more archived live blog posts from Intel here and check out the conversations you missed with the hashtags #NRF16 and #IntelIoT.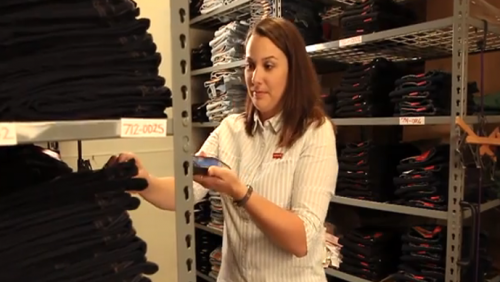 Sign up for the Unzipped newsletter to get the best of the Unzipped blog — company news and views, employee profiles, innovation and sustainability stories, behind-the-scenes and Archives highlights — sent straight to your inbox weekly.