July 23, 2015
The new Levi's® women's denim collection offers soft, stretchy jeans that fit women of all shapes and sizes. But how, exactly, did we manage to achieve the perfect pair?
Reporter Tim Higgins of Bloomberg Businessweek went inside our Eureka Innovation Lab to find out. His cover story, published online today and available on newsstands later this week, takes an in-depth look at our new women's collection and the important role of our women's business.
The piece explores how the Levi's® team used innovations in fabrication, finishing and fit developed in the Eureka Lab to create its women's collection. Giving the fabric "just the right amount of stretch, in just the right places—enough to flatter the figure, but not so much that they stop looking like jeans" was the goal, Higgins writes.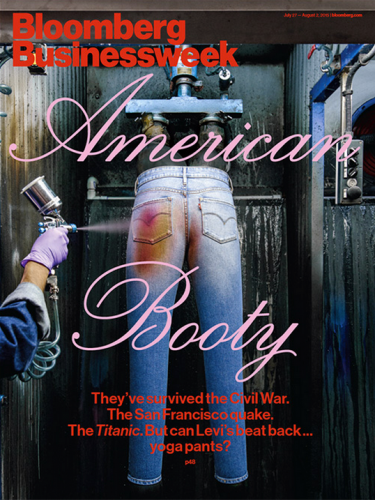 Bart Sights, who oversees our Eureka research and development lab, discusses the rich heritage and unrivaled allure of denim:
"There's not another piece of apparel in the world—probably in the history of mankind—that has remained virtually unchanged and still provides function," Sights says. "Pride in what you're wearing. Beauty."
Higgins also wanted to find out firsthand how the new Levi's® jeans fare with women. So he took one shopping.
"They fit perfectly—I'm surprised," said the mystery shopper. "They fit nice, and they're comfortable."
Read the full story: Distressed Denim: Levi's Tries to Adapt to the Yoga Pants Era
Like this story?
Sign up for the Unzipped newsletter to get the best of the Unzipped blog — company news and views, employee profiles, innovation and sustainability stories, behind-the-scenes and Archives highlights — sent straight to your inbox weekly.