April 24, 2015
When it comes to empathy, integrity and courage, Levi Strauss & Co. employees don't just talk the talk, they walk the walk — or run the run, rather. On a sunny spring morning in April, more than 240 LS&Co. employees, friends and family members came together at the seventh annual Run for Red Tab San Francisco to break a sweat and raise funds for the Red Tab Foundation, LS&Co's 33-year old employee assistance fund.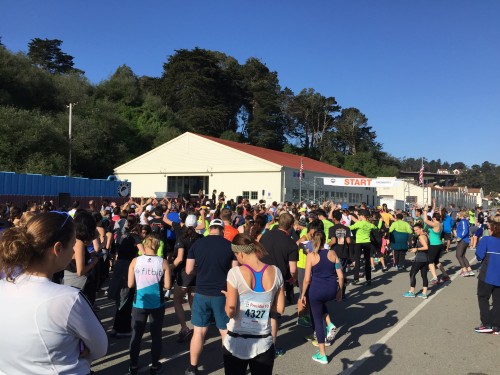 This year's race raised almost $23,000, which the Red Tab Foundation will distribute to LS&Co. employees and retirees around the globe who are facing financial emergencies.  Founded by former LS&Co. executive Jerry O'Shea, the Red Tab Foundation provides a financial and emotional safety net to retirees and employees facing unplanned emergencies and is one of the key ways that LS&Co. employees support each other.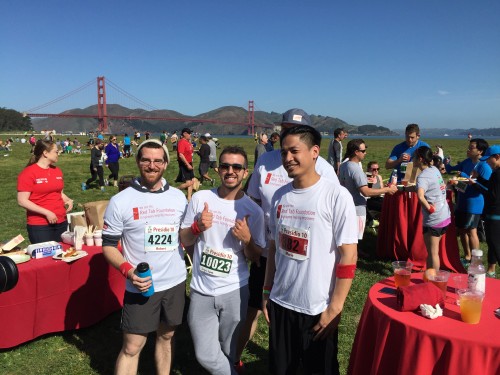 In addition to raising money for the Red Tab Foundation, our annual race gives employees a chance to connect outside of work for good health and a good cause.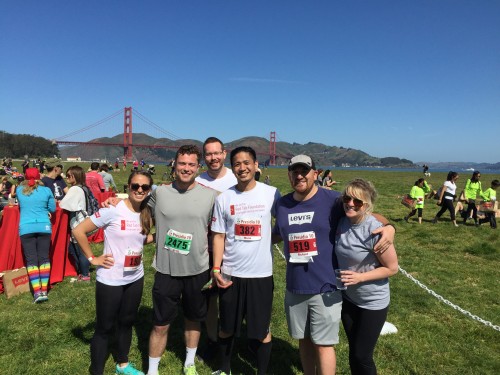 Employees and friends walked or ran 5K, 10K or 10 miles around Crissy Field and across the Golden Gate Bridge, then ate and celebrated against the beautiful backdrop of the San Francisco skyline.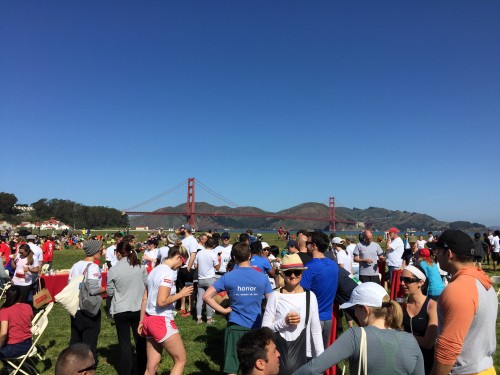 In the weeks before the Run for Red Tab, business units at Levi's Plaza and retail stores from across Northern California formed teams to train and fundraise, creating a weekly running tradition among our employees that continues even after race day.
This year's Run for Red Tab was held at the Levi's Presidio 10, an annual charity race hosted by The Guardsmen. A well-known and respected non-profit organization in San Francisco, The Guardsmen sends at-risk Bay Area youth to outdoor education programs and provides scholarships to some of the Bay Area's best schools. We were proud to partner with the Guardsmen, providing support through the Levi's brand sponsorship of the race and by donating registration fees brought in by Run for Red Tab participants to the organization.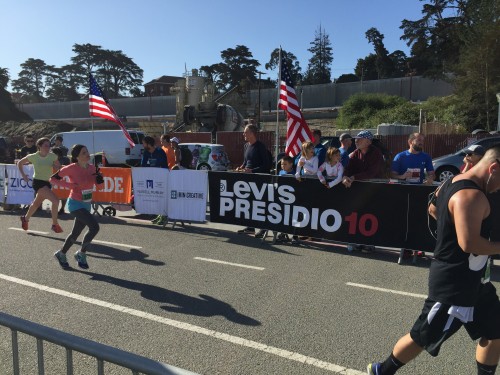 Building on the great turnout in San Francisco, LS&Co. employees from Brussels will be running for Red Tab in May at the 20 km de Bruxelles, followed by runs in Singapore and several other global locations throughout the year.
For more information about the Red Tab Foundation, or to donate, visit our home page.