September 10, 2014
It happens to everyone, eventually. You've lived in them, patched them, maybe even cut them off. But despite your best efforts, it's time to kiss your beloved blue jeans goodbye. Before you kick them to the plastic bin on the curb, consider a few more creative options to give your beloved Levi's a second (or third) lease on life.
1. Turn them into insulation. Made from 80 percent recycled cotton fibers, denim insulation has the highest recycled content of any batt insulation on the market. It also omits chemicals and irritants that other insulations contain while offering many key advantages for insulating, from being plentiful, cost-effective and durable, to offering superior soundproofing ability.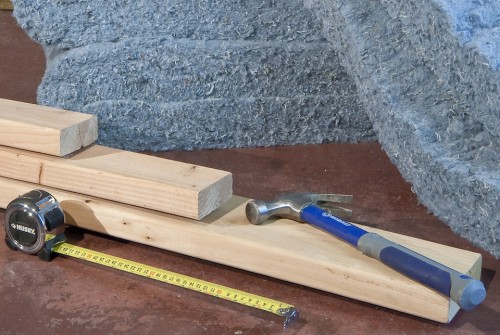 2. Warm up. Most any pattern can be used to create a denim quilt, however, the heavier weight of the fabric can make assembly a challenge. (Via Molly Makes)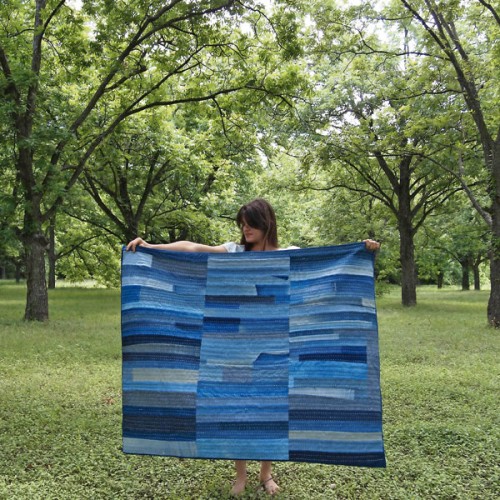 3. Put it in the bag. You may not be able to slip on your favorite pair for a night on the town, but what's stopping you from slinging it over your shoulder? (Via Socks Have No Thumbs)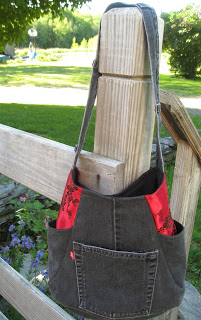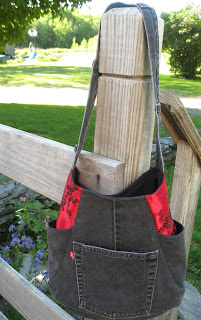 4. Decorate your dwelling. Your jeans are one of a kind and will make a perfectly unique addition to your favorite room. (Via Belrossa)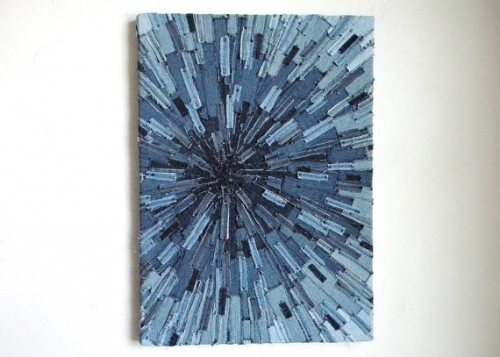 5. Cover your floor. Rag carpets date back to the late 19th century and they continue to be utilitarian way to put a tattered pair of jeans to good use. (Via The Country Farm Home)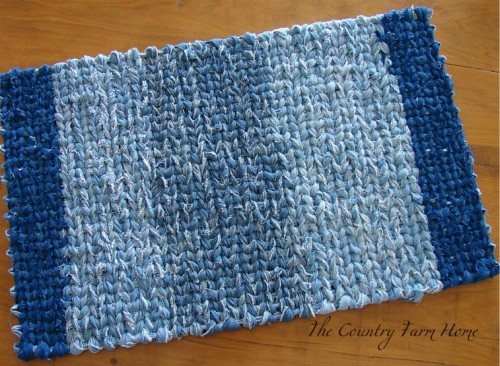 6. Walk a mile in your denim. You've already traveled countless places together. Now your journey can continue. (Via DoNight.org)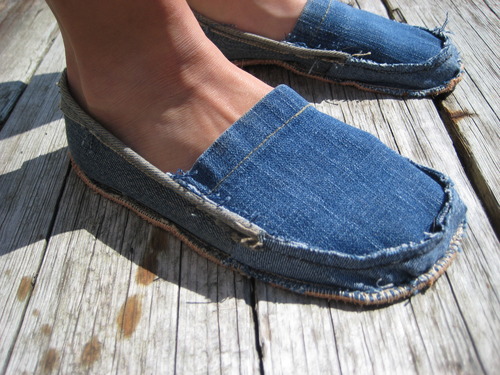 7. Accessorize.  It's a constant companion throughout your day, doesn't your phone deserve of a little denim protection? (Via Instructables)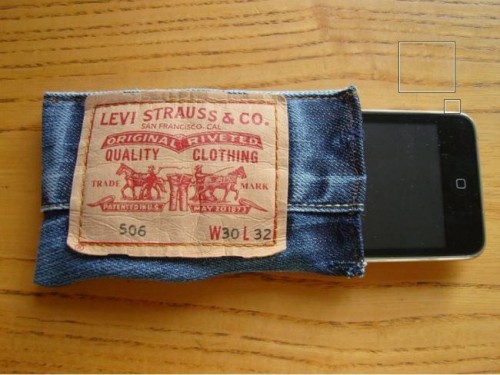 8. Pouf up. You wore your denim to kick up your heels, now it can give you a place to kick back and put your feet up. (Via Michele Made It)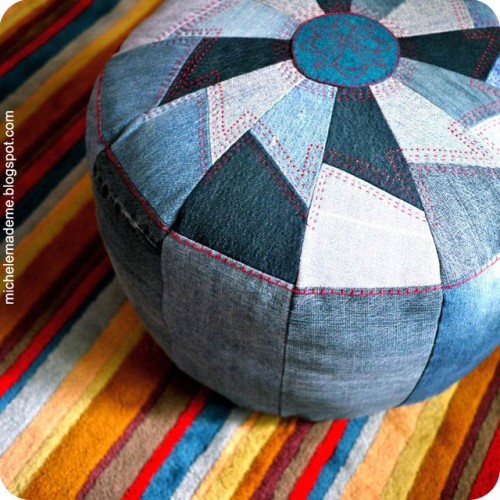 9. Make a cuddle buddy. Help your favorite kiddo chase away their blues by giving them yours, reimagined as a warm, cuddly stuffed animal. (Via Valaan Villapaita)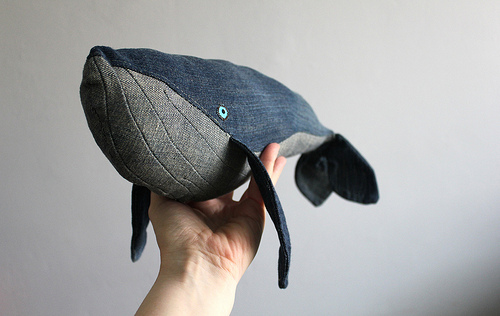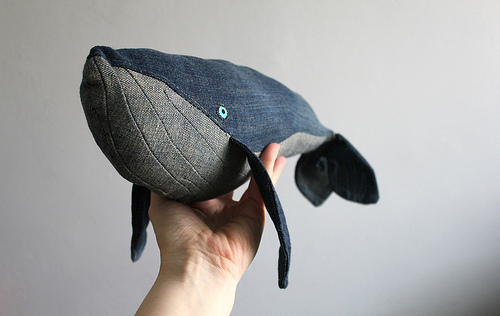 10. Protect your mitts. Your Levi's have protected you from the elements. Now you can put them to use protecting your hands as you prepare a hot meal. (Via Creating My Way to Success)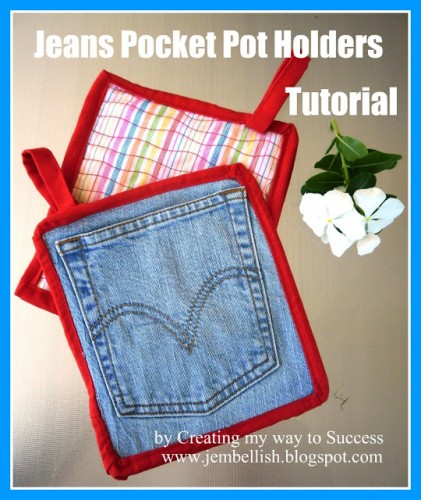 11. Cover up your coffee cup. Regardless of how tattered your favorite pair has become, you no doubt can salvage a few inches to cozy up your morning cup of joe. (Via Doc Pop)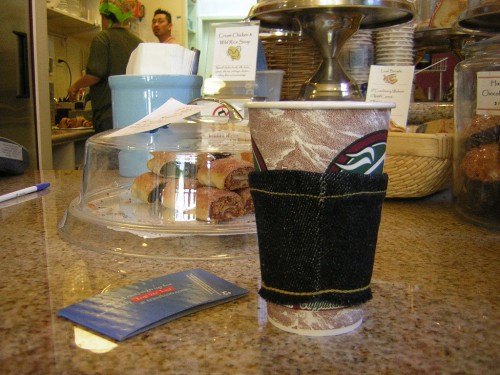 12. Belt it out. Those back pockets used to hold everything from your cash to your little black book. Give them a second chance as a tool/craft belt. (Via Cash Strapped Crafting)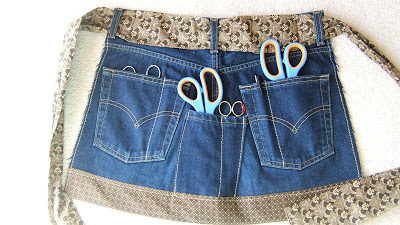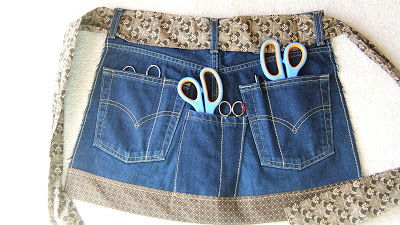 13. Decorate your door. Welcome visitors with a unique denim wreath. (Via Willy and Lola Designs)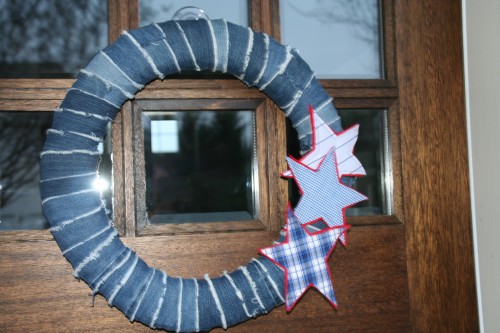 14. Soak up a little slobber. Babies drool. It's a fact of life. Protect their clothing in style with a denim bib. (Via Happy Hooligans)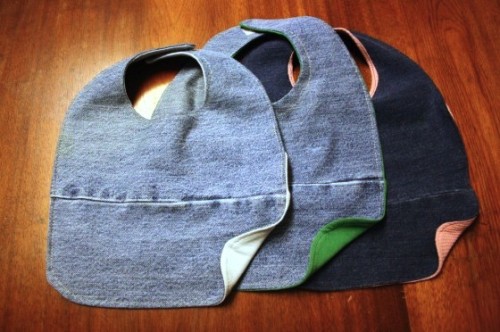 15. Donate to Goodwill. If your choice to bid adieu to your favorite pair is more a matter of personal style than unwearable condition, consider giving them to Goodwill. Not only will your donation help make a dent in the waste we all produce, but it also can help create a job.
Featured image source: Lenore Edman via Flickr CC