July 28, 2014
Before the doors open to the public, before the 49ers take the field, and before fans can cheer them on to victory, more than 2,100 Levi Strauss & Co. employees, family members and friends got a first glimpse of Levi's® Stadium on Saturday at the Levi Strauss & Co. Family Kickoff.
Employees started lining up before the gates opened that day, eager to get a look at the field, the stadium layout – and of course the Levi's 501® Club. As they filed in, many stopped to find the bricks they purchased for their families, showing their life-long commitment as part of the 49ers Faithful. The day was filled with spirited fun for employees to share with their families including a Gold Rush Cheerleader clinic, appearances by former 49ers and a procession by the Niner Noise led by a Levi's®-clad Sourdough Sam.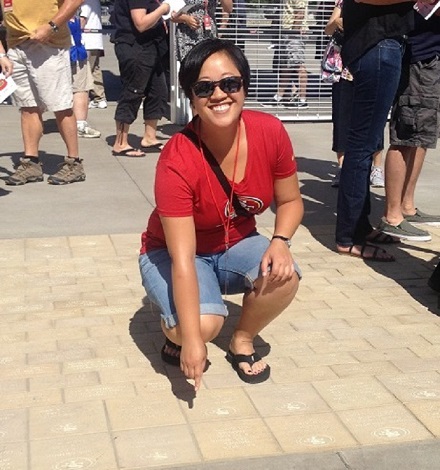 Employees in the Bay Area have been a part of the journey to Levi's® Stadium since day one. In fact, employees were the first to find out about the 49ers new stadium name — Levi's® Stadium — when Chip Bergh (LS&Co. CEO) made a surprise announcement to kick off Community Day 2013. And when you're at a game and say "Let's meet at the 501 Club," you have LS&Co. employees to thank, as they helped select the name of the premier food and beverage suite. So it only made sense to allow our employees a chance to get a good look at "their" stadium before it officially opened.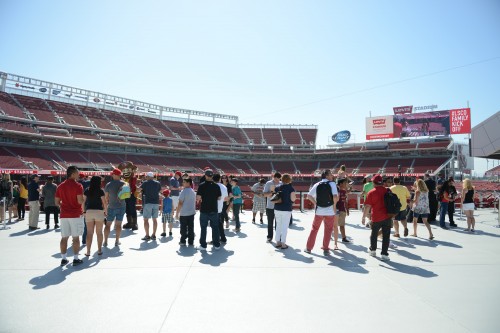 Said one employee on Twitter, "Super thankful to work for an awesome company and the privilege to visit our beautiful @LevisStadium today. Thank you LS&Co!" From the three-year old 49er fan to the 70-year old 49er fan, LS&Co. employees showed their true spirit – for both our company and the 49ers on Saturday, and we look forward to a season-full of more spirited fun to come!