July 9, 2014
As Vice President of Dockers® Global Merchandising, Kristin Kulp, has an instrumental role in giving consumers the Dockers® they want. From classic fits to more svelte styles, Kristin's job is to understand the demographic of Dockers® fans and to deliver fashionable wardrobe options to khakis lovers everywhere. But before you think she's only concerned with pants, think again. Kristin is hard at work innovating the merchandizing side of Dockers®, by focusing on head-to-toe looks and an array of diverse styles.
Unzipped caught up with Kristin to talk about merchandising at Dockers®, how the brand continues to innovate, and what she loves best about her dynamic job:
UNZIPPED: What does your role at LS&Co. entail as Global Merchandiser for Dockers®?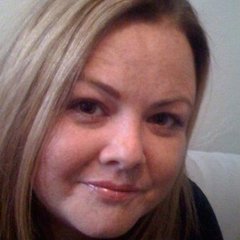 KRISTIN: It's my dream job. I think I potentially have one of the best jobs at LS&Co. I get to be creative at work, as well as develop a strong understanding of our consumers and deliver the business for a brand that is so unique around the world. And my job really captures every category. Getting to merchandise a line that outfits consumers from head to toe, with such a great attitude, and with a brand with such rich heritage, is really what I come in every day to do.
What does the merchandising process look like at Dockers® and how do you ensure the brand is responding to consumer demand?
The process is really an end-to-end process, focusing on the consumer. And it's circular. So what we're always looking at is: what is it about our products—and the competition's products—that consumers are responding to in the market? And when I say the market I mean the global marketplace. We take a very thoughtful approach to considering global needs, from Latin America to Europe to the U.S., when we are actually developing and identifying opportunities for the season. We work with our merchants, as well as our designers, and we take our input from sales, and in some cases, the consumers themselves, in order to identify those opportunities to ensure we're delivering a clear message and product that will meet consumers' needs across the globe.
How do you merchandise for wholesale, as opposed to an owned and operated store? 
I think what's really different about wholesale, as opposed to an owned-and-operated store, is in wholesale, you're actually working with retailers who, in many cases, have their own business and product strategy. In wholesale, you work to find the commonality between those two strategies, and to make sure that you can bring your brand to life in a way that serves the purposes of both the wholesaler and us as a brand strategy. In an owned-and-operated store, you get to have the purest form of your own singular strategy.
Dockers® is known for its pants; how do you innovate for head-to-toe looks? 
Dockers® has a pants for every look and every occasion. If you think about it, a person doesn't get dressed only for thinking about pants, they're actually looking for the perfect outfit for every occasion. So as a trusted, important brand in a given wardrobe, it's critical that we always innovate and develop products thinking of the complete head-to-toe look because that's what the consumer is thinking about.
Could you tell us about the evolution of the Dockers® Khaki? 
In the '80s and early '90s, when Dockers® was really establishing itself in the market, it really was the alternative for how to look professional, and how to look and feel your best, and show up at your best when you're not in a suit. We gave the entire world the ammunition to do that. As we've evolved, Dockers® is now synonymous with khakis—the word Dockers® is even used beyond the brand itself. It is synonymous with the category, so it has certainly been important in terms of how that's evolved. Khakis are at the root of everything we do—the khaki style and classic American khaki style, but also what is important about the whole look, and having the right Dockers product for every occasion in someone's wardrobe.
What's the best part of working at Dockers®?
I would say the people, of course. We get to work with the most talented people, and when I look around in particular at the Dockers® team, I see truly innovative, entrepreneurial people that believe in the future of what the brand can be.