April 23, 2014
Among the iconic Levi's® brand products you may have in your closet is the Trucker jacket. It's a wardrobe staple for so many because it can be dressed up or down. In honor of this week's Earth Day, you can pay homage to Mother Earth by updating your closet with the latest twist on the Trucker that incorporates a repurposed material for a reimagined look that's built to last.
Since the 1960s, the Levi's® brand has produced Trucker jackets in a variety of fabrics, finishes and fits. But never before has the brand tried this—updating the timeless piece using material from U.S. Military parachutes.
Lightweight, yet durable and constructed in the USA, the Parachute Trucker jacket includes subtle variations in pattern and shading which ensures no two are alike.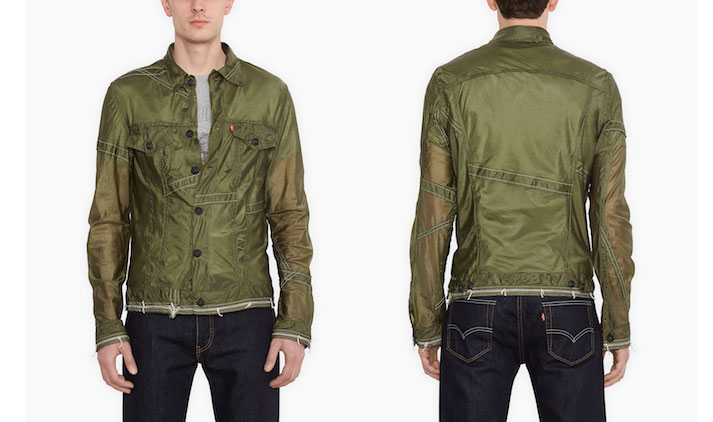 How cool is that? A Levi's® icon, creatively reinterpreted—and sustainably so.
The Parachute Trucker is part of the Levi's® Waste<Less® collection. Since its launch in 2012, the brand has created more than 1.2 million Waste<Less™ units, utilizing more than 9.4 million recycled bottles.
With the Parachute Trucker, the Waste<Less™ Collection is now expanding beyond recycled PET plastic bottles and broadening the line with product designs that are made with other recycled materials.
You'll find the Parachute Trucker at Levi.com. But be warned that it's a limited edition product. So you may want to move quickly.