This week we're highlighting the best of the best of 2016 from across our Unzipped coverage, featuring everything from some of our biggest product launches to the notable ways we've given back this year.

There are collections and then there are archival treasure troves.
With a rich heritage and a global affinity for a brand like Levi's® across cultures, it comes as no surprise that we've accumulated a pretty impressive volume of items throughout our 143-year history.
With LS&Co. Historian Tracey Panek at the helm, we've added more than 200 pieces to our Archives this year alone through generous donations, prudent purchases and winning bids. The vast collection is filled with all things Levi's® and Dockers®, from vintage posters to 19th century khakis discovered in a cave. Cool, right?
Here are some of our most noteworthy additions of the year.
Prison Pants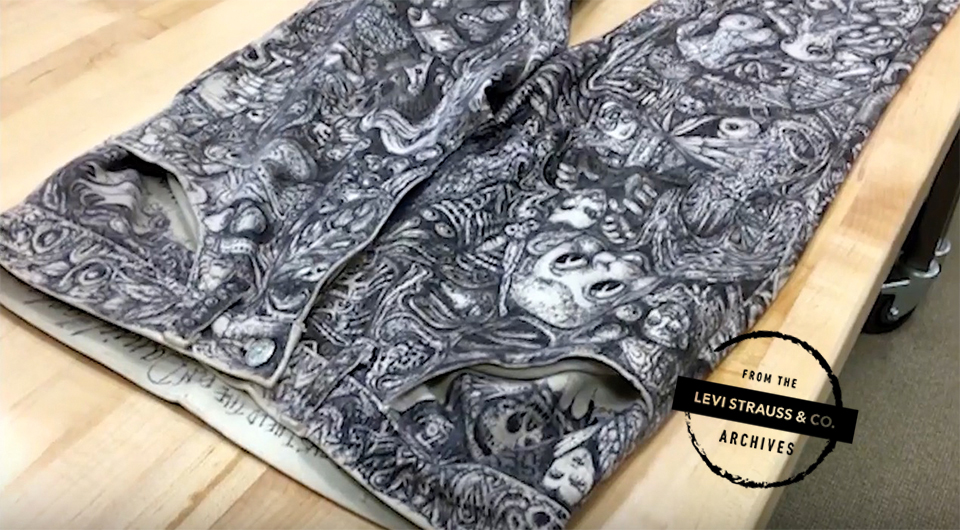 Purchased behind a poker hall, these pants have a storied past recounting 30 years of one man's life in prison. From 1979 to 2013, an inmate in a Northern California prison illustrated his Levi's® jeans with ballpoint and felt-tipped pens. The Sta-Prest White Levi's® pants include illustrations of forlorn faces, drug paraphernalia, and even a King Tut head with fingers representing hair. Other images show a clown face, a pack of cigarettes, a skull or images that make the pants look like a Hieronymus Bosch painting, a mix of the creepy and the curious.
Albert Einstein's Leather Jacket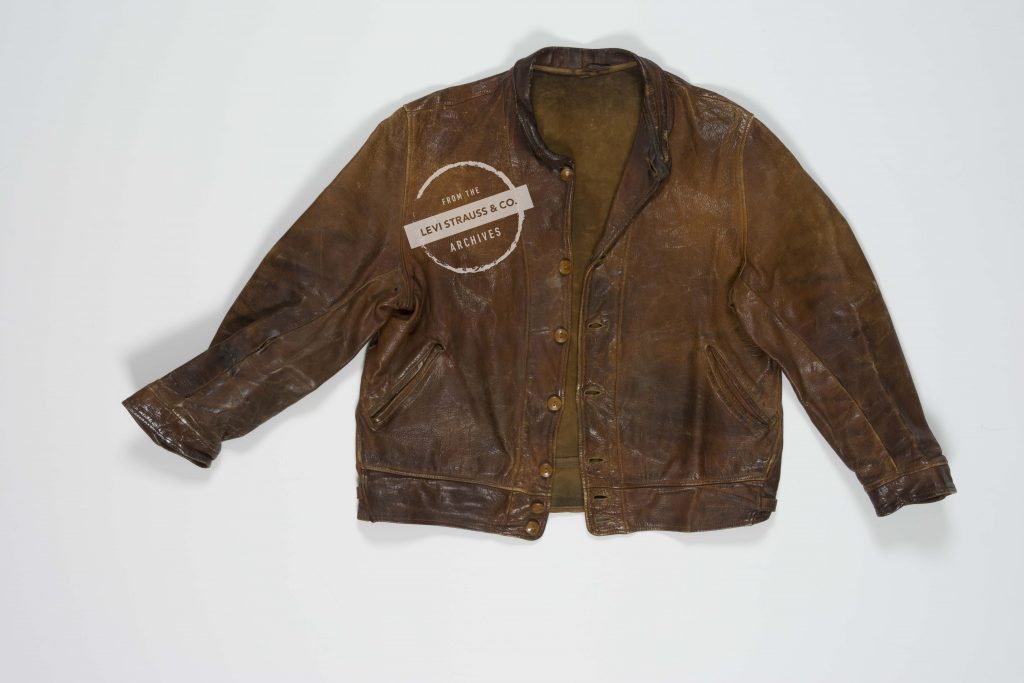 We're pretty proud of this genius purchase – a legendary Menlo Cossack Leather Jacket owned and worn by Albert Einstein himself. For 90,000 GBP, we purchased the famous piece at the Christie's auction back in the summer. Einstein was photographed in the jacket repeatedly beginning around 1935, including on the cover of Time magazine in 1938. The jacket lives – and smells (it retains Einstein's pipe-smoke scent!) – on in our archives.
The Jean-ius Style of Steve Jobs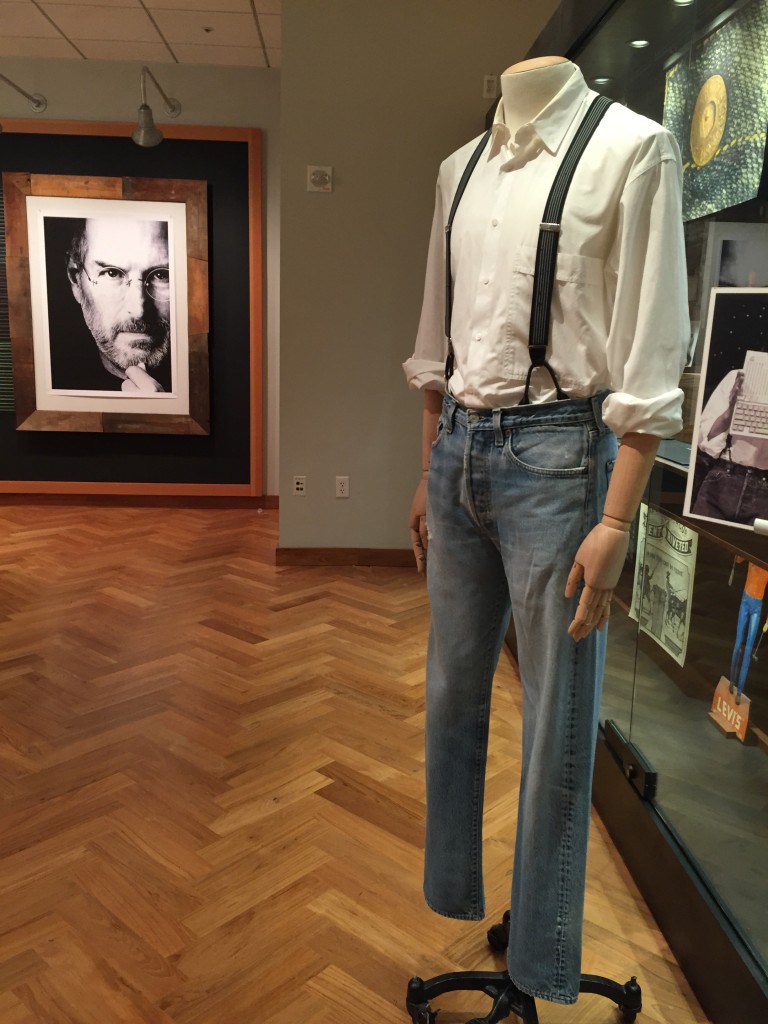 From the Mac computer to the iPhone, Steve Jobs' career was unparalleled. The Apple co-founder's refined sense of design, as exhibited in his sleek products, was as recognizable as his style, which included Levi's® jeans. That's why we were thrilled to acquire a pair of Steve's 501®s for the Levi Strauss & Co. Archives. Worn by him during the mid- to late-1980s, these classic 501®s were brilliantly customized to include buttons to support suspenders.
From Melody, with Love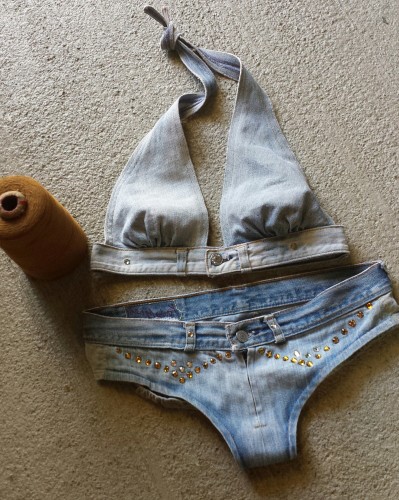 Melody Sabatasso, a budding designer in the 1970s, turned a pair of her beloved Levi's® into a stylish dress for a wedding and instantly won over denim lovers. Melody's knack for transforming denim into new, eye-catching duds even caught the attention of Hollywood Legend Lauren Bacall. We were lucky to snag this snazzy, bedazzled halter bikini constructed with a waistband from a pair of Levi's®. It also boasts original belt loops and hardware from our button fly jeans and embellished with rhinestone jewels. We're in love with this one-of-a-kind piece.
A Cut Above Denim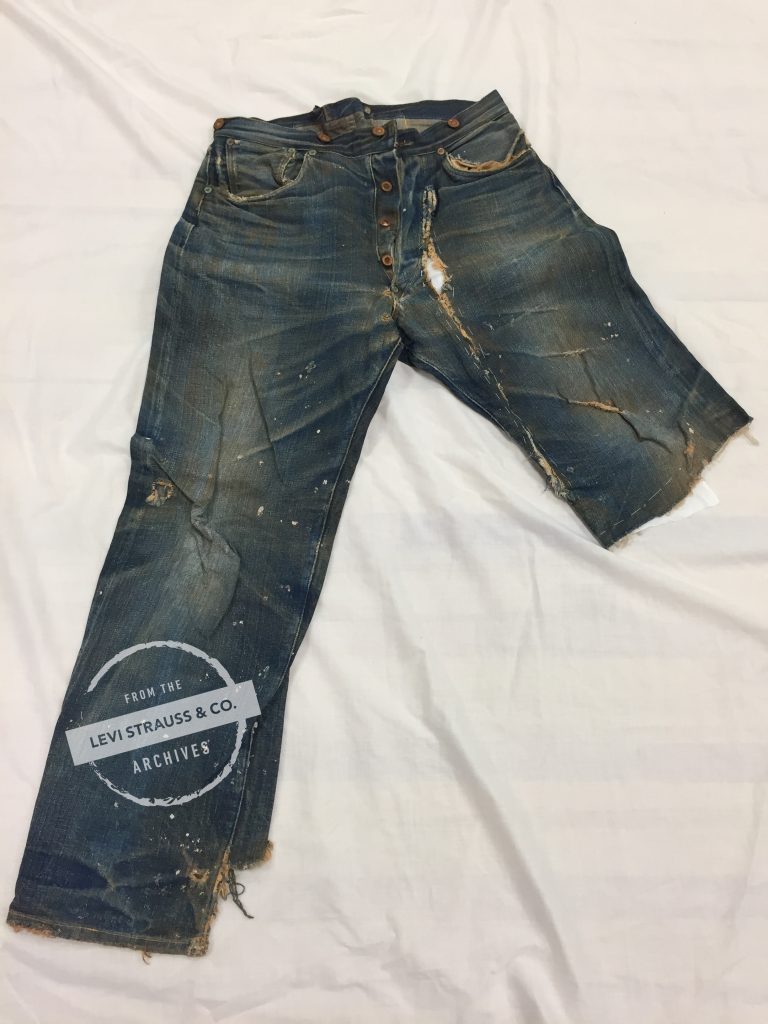 We've seen our fair share of customized Levi's® throughout the years, but these 501®s – circa 1901-1922 – are a cut above, literally. Over a century old, the right pant leg of these jeans was cut to the knee, while the left one remained full. There is also some handiwork in place to stabilize a rip on the inside of the left pant leg. While we're not sure when these conservations were made or by whom, we're just glad they've found a permanent home with us.
For more highlights of these items and others, hear from Historian Tracey Panek via our Facebook Live post.
Check out our other "Best Of 2016" stories:
Best of 2016: LS&Co.'s Biggest Moments
Best of 2016: Our Hottest Products of the Year