Pair an intrinsically authentic brand with the new wave of iconoclastic fashion houses and you get wholly new creations at the vanguard of style.
Levi's® has come together with some of the most innovative designers for a chic take on quintessential American staples. These emerging fashion pioneers include Vetements, Gosha Rubchinskiy and Off-White, who are evolving our classics for a couture crowd and making cultural connections worldwide.
Vetements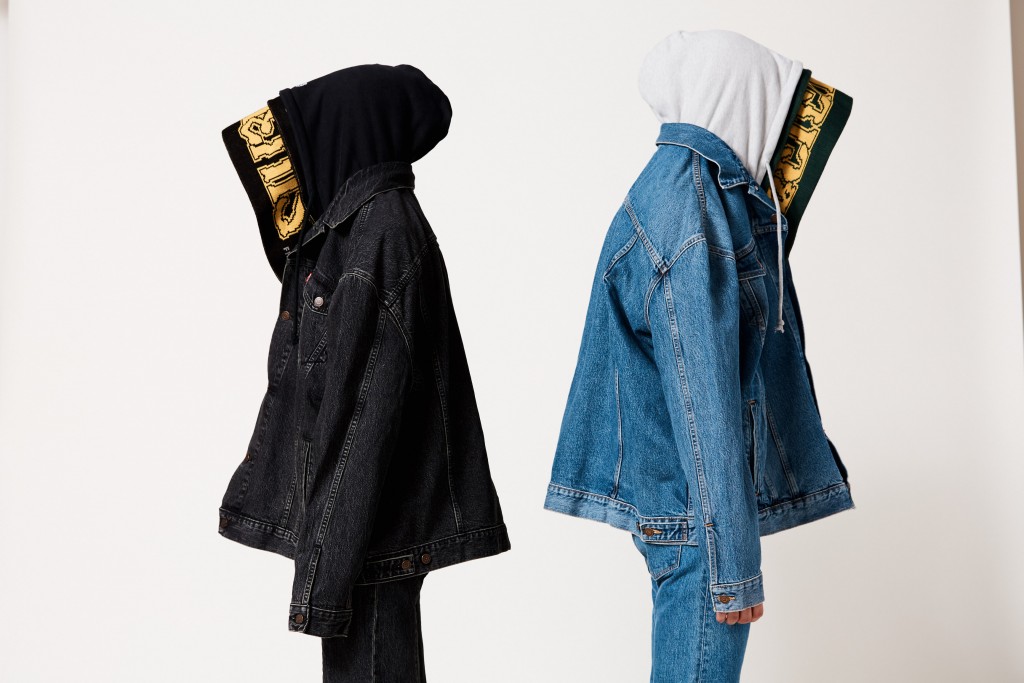 The avant-garde French fashion label, comprised of a collaboration of designers led by Demna Gvasalia, took its Spring 2017 collection to the catwalks of Paris for haute couture fashion week. The presentation showcased its unconventional collaboration with Levi's and 17 other heritage brands synonymous with various wardrobe staples.
Gvasalia recently told The Cut that the "the idea was always to take the iconic, the most recognizable product from their brand, and put it into a Vetements frame, whether in terms of shape or construction."
The relationship is a fitting one since Vetements broke into the fashion zeitgeist with its take on jeans. The result of this latest approach resulted in an edgy take on Levi's® jeans and Trucker jackets in blue, black and corduroy.
"I think the Vetements jeans work because they are grounded in the authenticity of Levi's," said Jonathan Cheung, head of design at Levi's®. "Our realness provides the familiar human connection to Demna's experimental shapes and proportions.
"Karyn Hillman, our Chief Product Officer, and I spent a few hours with Guram (Gvasalia, CEO of Vetements)," Jonathan added. "Within a few seconds, we looked at each other and you could probably imagine a giant thought bubble appearing above our heads with the words 'no brainer.'
"We're seeing a new generation embrace Levi's," Jonathan said. "This collaboration with Vetements very much confirms that."
Gosha
Considered one of the most influential figures in fashion today, Russian men's designer Gosha Rubchinskiy's approach to style is subverting basics into unique statements imprinted with his signature aesthetics. As Refinery29 wrote, "From a similar school of thinking as the Vetements gang, he is carving out his own back-to-basics, as-banal-as-it-is-beautiful style — think plain red and white T-shirts and stretched-out tracksuits, infused with a heavy, grunge moodiness and strokes of symbology in the form of Russian words, flags, and garish knitted scarves."
For his spring/summer 2017 collection, Gosha partnered with several iconic Italian labels save for one American brand – Levi's®. He utilized pairs of corduroy jeans and trucker jackets to underscore his broader sartorial story, which some are calling his most accessible collection to date.
Gosha worked with Levi's® to recreate two iconic pieces — the Type III Trucker jacket and the 505™ jean — both of which will be celebrating their 50th anniversary when the Gosha collection launches in 2017. The designs will be made in 8-wale corduroy in four colors (yellow, red, white and black), featuring exclusive black Gosha x Levi's labels and tonal Cyrillic embroidery.
"Gosha represents the new generation of streetwear," Jonathan said. "We're delighted to be working together and forming a part of the new streetwear movement."
Off-White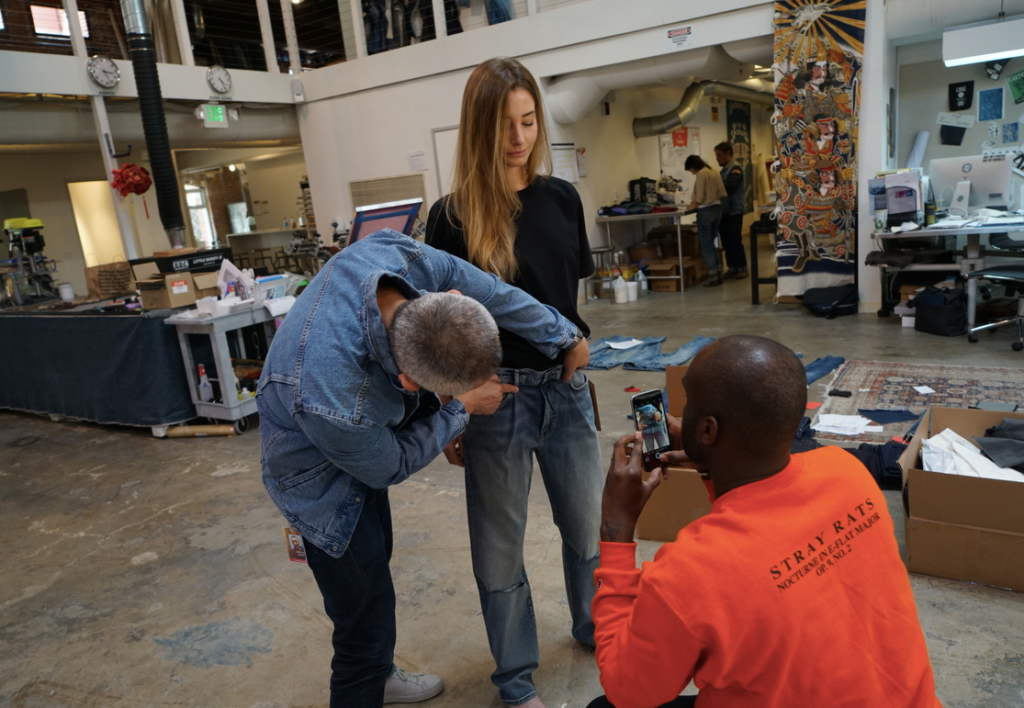 Virgil Abloh has gone from Kanye West's stylist to one of the hottest designers in contemporary fashion today. An American, based out of Milan, Virgil's appeal is global, with another Off-White flagship store opening in Tokyo this month.
The design team at Levi's Made & Crafted™ has collaborated with Abloh for Off-White's Fall/Winter 2016 collection, which debuted on the Paris catwalks earlier this year, and again for his 2017 Resort collection this June. It went so well that Virgil came back to our Eureka Innovation Lab and our Made & Crafted team, to design a special 100-piece limited edition "Made-in-Eureka Levi's Made & Crafted x Off-White" collection. It's set to ship later this summer.
Abloh and his team headed out to San Francisco for a hands-on look at the company's archive of more than a century and a half for inspiration. As he tells it, Levi's "transcends being a brand, transcends fashion or a product. It's a cultural icon."
The Fall/Winter 2016 collection features 12 unique silhouettes, half of which are unisex. The baseline of the aesthetic is heartland Levi's® with an emphasis on the vintage 501® look. Virgil then added his architectural-DJ take on Levi's® classic jeans and trucker jackets by remixing them, splicing them up and adding clean, modern and contrasting colors.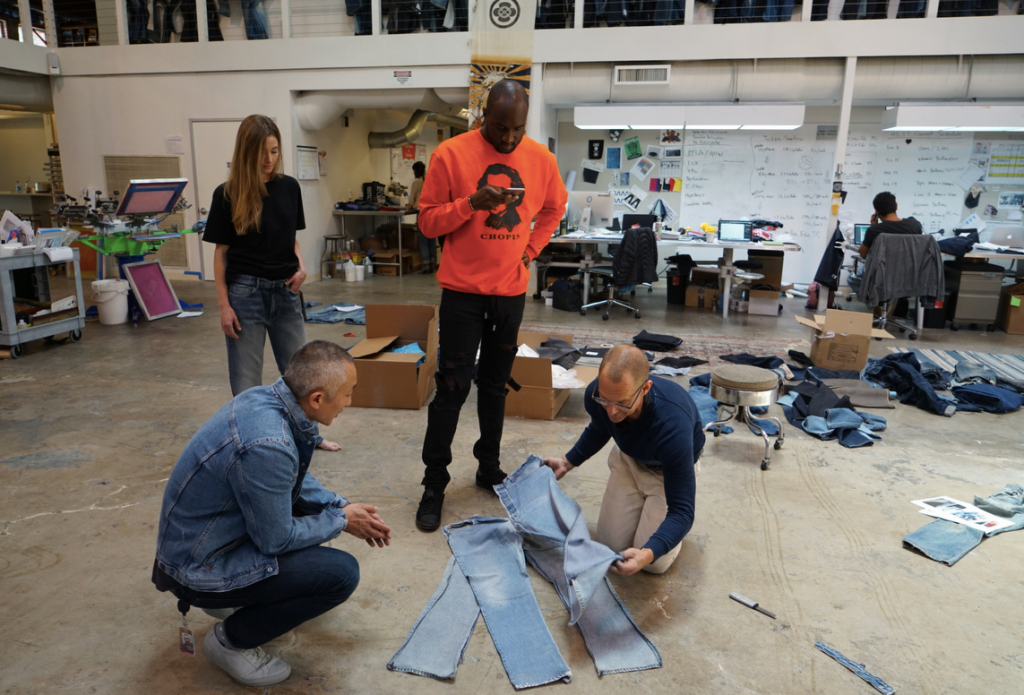 "The decision to work together with Virgil on Levi's Made & Crafted came pretty naturally," Jonathan said. "He gets it. He knows the significance of Levi's. It's culture. And it's in that intersection with culture, particularly youth culture, where Virgil and Levi's excel. We see this as Levi's® Made & Crafted standing on the shoulders of Levi's® heritage and looking into the future."