This February, D'Wayne Edwards, founder and instructor at Pensole Footwear Academy, welcomed 13 design students to the Levi's® x Pensole Master Class, in Portland, Ore.
Their assignment? Innovate the future of Levi's footwear. The stakes? The designs they would present during their final presentation could get developed and eventually sold in stores.
But first came the training.
"What I did was create the curriculum based on: What would Levi's® look like if Levi's® never made jeans, but started off as a footwear company?," said D'Wayne. "It was looking at it through a different lens and not relying on the heritage of what the denim has been able to do and to really go into the whole idea with a clean slate."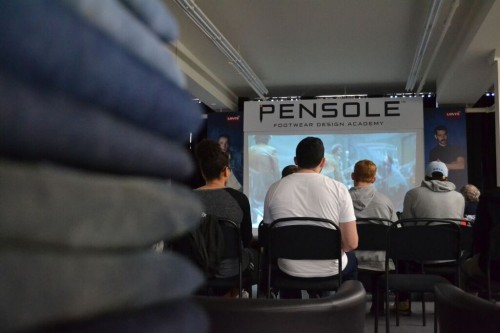 Ian Hunte, Global Marketing Manager for Levi's® Footwear and Accessories, was one of a handful of Levi's® team members who spent time on the ground working with the students, observing and learning the process, and providing feedback. His team took a similar "clean slate" approach to his interactions with the designers.
"We were all trying to be very careful and mindful not to exert too much influence over the designs," said Ian. "We really wanted this to be a blue sky moment and let the kids take it in whatever direction they wanted to take it in."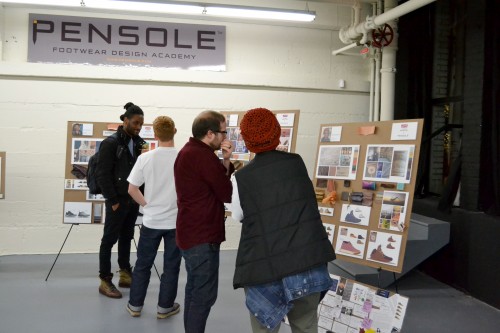 Given that kind of freedom, the participants were more than willing to reach for the stars.
"We got great feedback from the Levi's® team, you know, they told us things that they liked, things that made them uncomfortable and made them uncomfortable in a good way," said Cordell Jordan, a 24-year-old Levi's® x Pensole program footwear designer from Birmingham, Ala.. "We were pushing for something that was a little bit more daring, a little bit more outside the box."
And to the students, "out of the box" meant coming up with designs that broke from tradition—looked forward rather than backward.
"Oftentimes at Levi's® we're inspired by our own past," said Ian. "With the footwear program, certainly the students did some research on our past footwear, but I don't think they looked to any of that as inspiration or direction. They really approached it with a totally blank slate and just went for what they believed in. They didn't play it safe by any means."
During the four-week course, the students narrowed down hundreds of designs to one final presentation.
"The final presentation is my favorite part of the whole process, because it's like me presenting my child to the world for the first time," said Cordell.
The final result was a carefully constructed blueprint of everything this class imagined the future of Levi's® footwear to be: progressive, understated, sporty, effortless, iconic—a breath of fresh air.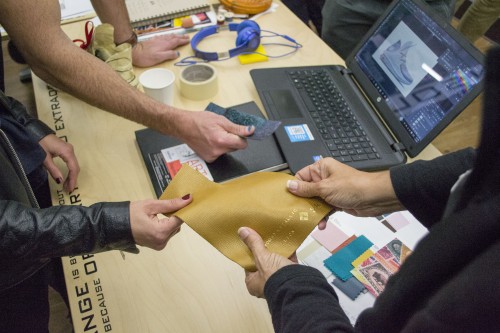 "It was amazing to me to see how this project was able to get so many different leaders here at Levi's excited about Levi's footwear," said Ian. "The fact that the vision and hard work of these students was able to achieve this is truly inspiring to me and I'm really proud to have had the opportunity to be a part of this project."
With the final presentation complete and the students back home, now it's on D'Wayne and the Levi's® team's to get to work—they'll take those final designs, tweak them and get ready to develop them.
"It's going to be really awesome to see how these shoes come to life over the next year." said Ian.
When asked how he would feel if he saw one of his own designs in a Levi's® store, Cordell's answer was immediate and poignant: "I'll cry."
"I'm not even really an emotional person," Cordell continued, "but just this, because it's something that I've wanted for so long—to see someone wearing my shoe or even seeing someone say they hate my shoe, to provoke emotion or start a conversation, that would make me speechless."