Watching Southern-California based artist Evan Rossell raise a "Stink" at the Levi Strauss & Co. headquarters marked one cool intersect between creativity and iconic clothing.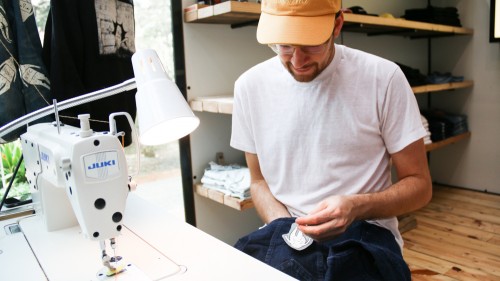 Evan stopped by last month to customize Levi's® product with images of his widely adored signature monster, Stink. Evan is known for his street art, paintings, clothing customizations and partnerships with companies like Nike (he did a shoe called Stinkween) and Burton (he has a signature line of snowboards).
While he was here, he made time to chat about what influenced him to become an artist (his grandmother was a fashion designer, his grandfather a cartoonist); how he finds inspiration (travel, photography, skateboarding and surfing) and why he has a natural connection to the brand.
Sporting his signature Levi's® Trucker hand-painted with Stink monsters and emblazoned with "Hairy Fool" on the back, Evan touched on the importance of customization. "Levi's® is special to me because I look at it as they're the mother of jeans and denim," Evan said. "Even down to this Levi's® jacket — I was like, I need to paint on a Levi's® jacket because it makes sense."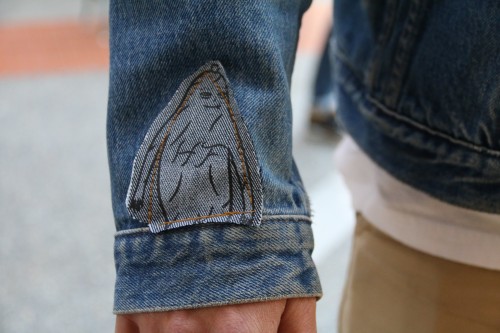 As Evan sees it, it's all about individuality. "Back in the B-boy, hip-hop and graffiti days, it was such a statement piece to paint on the back of your jacket … admiring legends in that graffiti world inspired me to do my thing," he said.
Evan's customizations often use fabric remnants or discarded objects, creating a closed loop through reuse or recycling. He says he finds magic in taking something that is worthless and giving it value. "In sewing you always have excess pieces that aren't being used, so taking that and putting it on your garment and customizing it to your liking is really special."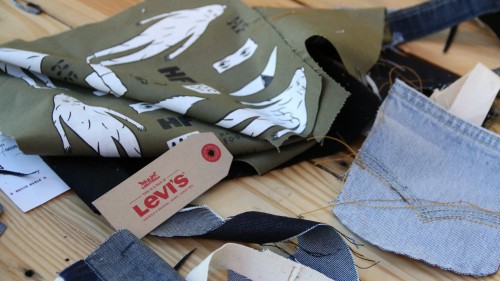 Evan's advice on finding creativity? "Don't be scared to fail — you're learning from your mistakes, and sometimes those failures become something beautiful."