sustainability
products: levis wellthread collection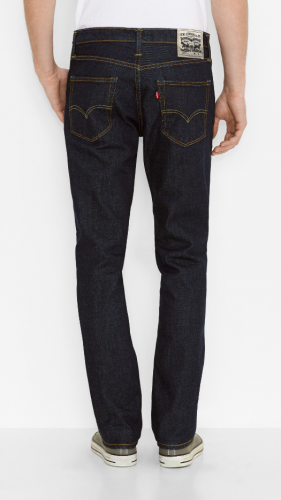 Recognizing that true innovation is best achieved by rethinking the entire apparel making process, we are breaking down the silos of design, sourcing and production to develop more sustainable practices. Our collaborative approach to sustainable design has produced a number of important breakthroughs for our enduring brands.
Our latest Levi's® Wellthread™ Collection represents a fundamental reinvention of the design process to incorporate sustainability into every stage of the development process. The end results are durable products with timeless, enduring style that are more responsible for both the people who wear them and the planet.
The Levi's® Wellthread™ Collection is the first ever to feature Levi's® Water<Less™ fabric, which saves more than 65 percent of the water in the dye process than conventional dyeing. For this collection, Water<Less™ finishes use up to 50 percent less water than traditional finishing.
Also integral to the Wellthread approach is the creation of products from a single fiber-cotton. Made of 100% cotton, the fabric, thread, pocketing, and labels are all designed for recyclability, with a future state of closed loop recycling in mind.
The collection is produced in factories where we're implementing a new approach to improving the lives of apparel workers. From Haiti to Sri Lanka, Levi's® Wellthread™ garments were made at facilities that invest in the well-being of the people who crafted the garments. Examples include programs that help promote financial literacy and women's health and family wellness.